BISC: The Future of Ballot Initiatives: Road Ahead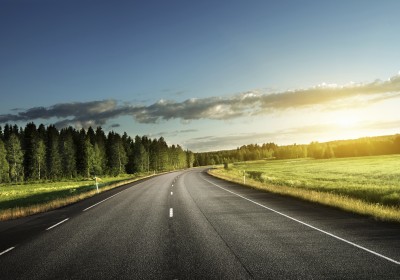 Say Yes to Proactive Ballot Initiatives
As someone who has been working on ballot initiatives for many years, the phrase "ballot initiatives of the future" makes me cringe. Ballot initiatives, for a long time, have put progressives on the defense, and many believe that future ballot initiatives only reveal a similarly bleak picture. Yes, there are a few notable exceptions (minimum wage, marijuana, and campaign finance) but for the most part, progressives have consistently played catch-up when it comes to ballot initiatives. As we attend BISC's Road Ahead conference I am reminded of how often ballot measures have been used as a means of advancing divisive, conservative issues.
But it does not have to be this way. Ballot initiatives have the potential to give voters and progressive organizations real empowerment and engagement on issues that the elected officials refuse to act on. In the absence of control over state and local legislatures, ballot initiatives provide progressives with a real opportunity to advance progressive policies around the country. As progressives, we need to harness the power of the ballot initiative for proactive change. This means advancing a coordinated, proactive ballot measure strategy in 2016 and beyond. This strategy will help progressives to better utilize our resources and help to set a national narrative on progressive issues.
We cannot be afraid to take some calculated risks. We will encounter setbacks, but ultimately, a proactive ballot initiative strategy will help progressives now and for years to come.
Have ideas on future ballot initiatives? Connect with us here.
Categories
Ballot Initiatives and Ballot Measures