Bill Redding and TCW's Excellent Adventure!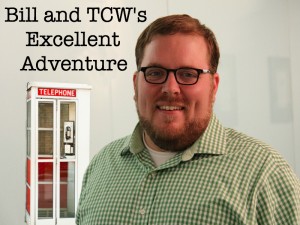 Welcome Bill!
We're very pleased to announce that Bill Redding is joining our team as a Senior Strategist.  For those of you who know Bill, you're no doubt already aware that his political experience and expertise are impressive.  For those of you who haven't yet had the pleasure of working with Bill Redding, here's a quick rundown of his excellent, pre-TCW adventures:
Bill Redding was bit by the campaign bug at the ripe old age of six, when he knocked doors to support his grandfather's successful bid for the local planning board.  Since then, he's worked for a long list of non-profits, labor unions and campaigns, and was a 2011 Campaigns & Elections "Rising Star."
So to say the least, we're looking forward to working with Bill here, and we know he has a lot to offer you all—friends and clients alike.
Categories
Political Consulting Firms