Union Printers Make Great Political Direct Mail Campaigns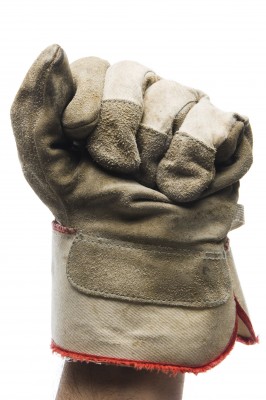 Why We Use Union Printers and Union Printing
Union printers can print anything you need: direct mail, posters, banners, signs, stickers buttons; we love them. We at The Campaign Workshop pride ourselves on a lot of things: innovative strategy, eye-catching creative, smart messaging—but the one thing we feel best about is our commitment to using only union printing. It's a core value that we take very seriously as a firm. Even if our client is non-political, or running for office in a non-union friendly place, we still use a union printer and just ask for their union bug to be removed (the small identifying emblem found on union-printed materials).  In short, when it comes to print shops, we're sticking with union printers.
Why is union printing important to us? Without going into a massive labor history lesson (though if you want one, I'm happy to oblige, just shoot me an email), unions are really important both to the middle class in this country, and the progressive movement.
As a firm, we are committed not only to helping progressives win but to living our values. Unions train people to make sure they are good at what they do, and what's more, they ensure that workers are paid fairly for their work. That's another reason we use union printers: on a tight timeline, like so many campaigns find themselves on before Election Day, you want a trained professional who is accredited and paid fairly for their skills and knowledge at the helm to make sure your direct mail goes out on time and looks great. When it comes down to it, you want the pros on the job and it's worth paying a few extra pennies to make that happen. As the saying goes, you get what you pay for—and with union printers you get that, and the satisfaction of knowing it wasn't at the cost of anyone else.
Do you have questions about union printers or union printing? Ask them below or contact here!
Categories
Political Direct Mail