Download our "Ready to Run Toolkit"!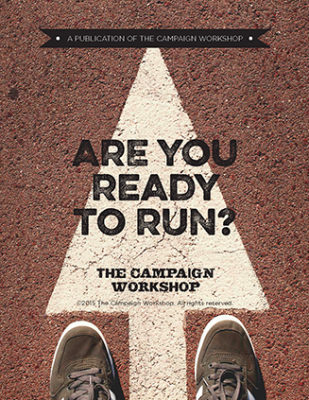 DOWNLOAD OUR READY TO RUN TOOLKIT.
To follow up on our latest e-book, Are You Ready to Run? we created a new toolkit to help get your campaign off the ground. The Are You Ready To Run Toolkit includes tools for political candidates and campaign managers alike. The toolkit is focused on  the planning stages of your campaign and includes:
Assessment checklist 
Campaign budget worksheet
Campaign plan checklist 
Fundraising tip sheet
Press release template
Vote goal calculator
We hope that you will find these campaign tools to be the foundation for a successful campaign effort. Check out an interview with Joe Fuld on running for office here.