Holiday Season 2019: Entertainment Recommendations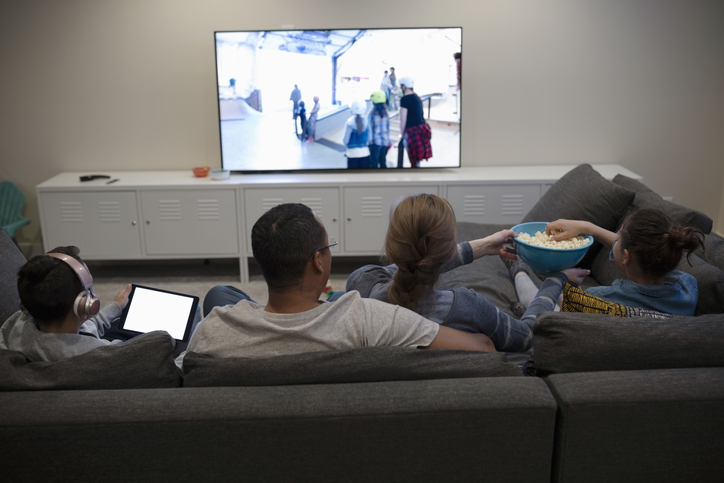 Take a Step Away from Your Desk This Holiday Season. 
Can you believe the holiday season is already upon us? Though we know you're already gearing up for 2020, the 2019 election season has finally come to an end, and it's time to take a deep breath before jumping back in. First, make sure you've taken the steps to end your campaign correctly. Then, kick back this holiday season with some tv shows and podcast recommendations from the participants in our 7 Questions series — it's no secret that politicos struggle to step away from their work, so if you're looking for a break from politics, this may not be the right list for you. Check out our selection of non-political podcasts and tv shows. 
Podcasts
The Al Franken Podcast 
Former Senator Al Franken is known for his public discussion of political issues, and he recently took the leap into podcasting. His show features guests from comedian Chris Rock to Nobel-Prize winning climatologist Michael Mann and covers topics from mental health awareness to the impeachment process.
The History of Rome by Mike Duncan
Take a dive into the Roman Empire with Mike Duncan through short and digestible episodes! Airing between 2007 and 2012, The History of Rome (THoR) won best educational podcast and set the tone for historical podcasting. The show might be over, but there's still a lot of good material here that's worth a listen!
The Jordan Harbinger Show
Jordan Harbinger shares with his listeners the stories of some extremely successful individuals. He hosts true experts in their fields to dig deep into stories of rags to riches, the importance of social science, and so much more. His podcast has been rated among iTunes' top 50 for more than 12 years!  
Mobituaries by Mo Rocca
Join Mo Rocca in an exploration of the life and death of important historical figures: Audrey Hepburn, Sammy Davis Jr., Thomas Paine. But Rocca doesn't stop with people; what about the extinction of the Neanderthals? The loss of sitcom stars? Auburn University's famous oak trees?
Revolutions by Mike Duncan
Mike Duncan may never run out of material for this podcast! Each episode features a different revolution story, from those in Poland to Colombia. Each episode averages around 30 minutes. For you historical junkies, travel the world and take a blast to the past with Mike! 
Slow Burn
Slow Burn takes on a different complex case study in each of its seasons, starting with Watergate and Bill Clinton's impeachment and moving to the murders of rap superstars, Tupac Shakur and the Notorious B.I.G. Season 3 takes an exciting look at civil and political conflicts far from our nation's capitol and inside the world of pop culture. 
Shows
Jimmy Kimmel Live!
If you don't know Jimmy Kimmel, you're missing out. Jimmy hosts comedians, celebrities, and other personalities, and includes live music on his shows! A personal favorite is the Nathan Fielder and Jimmy Kimmel crossover; after you check out that interview, take a look at Nathan for You's Season Two episode talking about his appearance on Jimmy Kimmel!
Late Night with Seth Meyers
Yes, another talk show, but tuning into Late Night with Seth Meyers is so worth it! Not unlike the previous two suggested, but certainly worth a watch for more satire, performances, and comedy sketches.
The Late Show with Stephen Colbert 
A talk show with political undertones that promises a good laugh, Stephen Colbert has hosted guests from Helena Bonham Carter to presidential candidate Amy Klobuchar as of late. A little bit of satire and a lot of keeping up with the times, The Late Show covers politics, technology, music, and so much more. 
Parks and Rec
A classic American comedy starring Amy Poehler. If you like The Office, Arrested Development, or Brooklyn 99 this is the show for you. This sitcom focuses on local politics and all of the expected challenges, including navigating campaign relationships and dealing with budget constraints. Real talk though, who doesn't love Amy Poehler? 
Veep
Another fictional look inside the White House, Veep is revered as a comical take on life in politics. This show is just enough politics to keep your politico mind interested and enough humor to keep you entertained. 
The West Wing
A dramatic rendition of life in the White House full of scandal — it certainly doesn't sound so unrealistic in today's climate! Practically a staple for anyone connected to the political realm, binging The West Wing will fill your holiday break (and then some)!
Still have some time on your hands? We'd love to hear what you're watching, listening to, and reading this holiday season. Happy Holidays and happy binging! 
Categories
7 Questions