7 Questions with Gigi Georges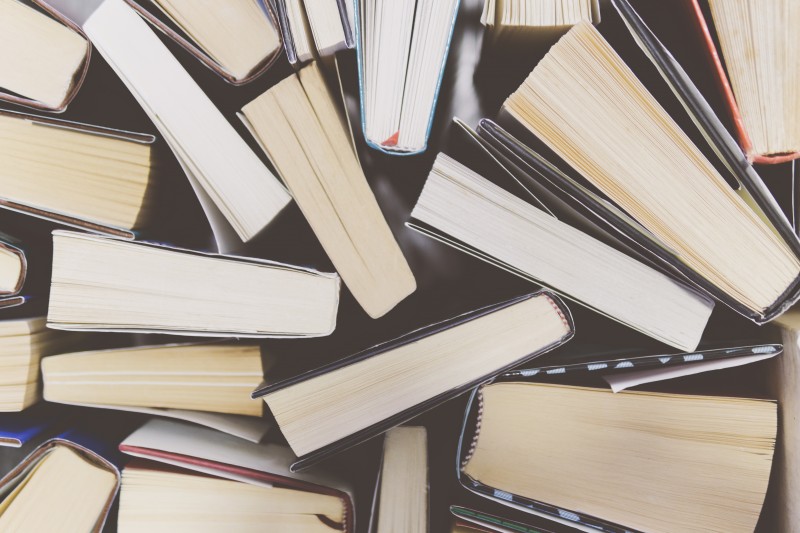 Gigi Georges Discusses Her New Book Downeast: Five Maine Girls and the Unseen Story of Rural America
Gigi Georges, a Brooklyn native who now splits her time between New Hampshire and Downeast Maine, wrote her first book after an extensive career in politics, public service, and academia. A former White House special assistant to President Bill Clinton and State Director for Senator Hillary Clinton, Georges has taught political science at Boston College, been a program director at the Harvard Kennedy School, and served as a managing director for the Glover Park Group. She recently published her first narrative nonfiction book, Downeast: Five Maine Girls and the Unseen Story of Rural America.
Downeast tells a coming-of-age story, as it follows five girls in one of the most challenging and geographically isolated regions on the eastern seaboard. Their stories reveal surprising truths about rural America and offer hope for its future. Downeast focuses on the teenage girls' journeys of heartbreak and hope during uncertain times, creating a nuanced and unique portrait of rural America with women at its center. We asked Gigi Georges 7 questions about her new book.
1. What inspired you to take a step away from the political realm to author Downeast: Five Maine Girls and the Unseen Story of Rural America?
 
I started researching and reporting on Downeast in early 2016. By that time, I'd already taken a big step away from politics and into academia. I'd finished my Ph.D. in public policy, worked for a time at Harvard's Kennedy School, and was teaching political science at Boston College. My husband Jeff and I had also moved to more rural settings—having made the decision to settle in northern New England about fifteen years ago. As Jeff and I began to raise our daughter, Margaux, I noticed a disconnect between the dominant, downbeat narrative of rural America as a place of hopelessness and despair and what I was seeing — a more optimistic picture of interconnected communities that were thriving despite big challenges.
 
I wanted to know more. So, I set out to get to know a group of high school students in Downeast Washington County, Maine. It's one of the most geographically isolated and economically challenged parts of the state—a place that sits just an hour up the coast from Bar Harbor but is, in every measurable respect, a world away. Almost immediately, I had this "a-ha" moment: the girls there were excelling, and in most cases, surpassing, the boys in academics, athletics, extracurriculars, and leadership within and beyond the school. They were also deeply connected to their community and hometowns—and to the land and sea around them. At that moment, I knew I had to tell their stories. 
2. Your past work experience in the urban world contrasts with the rural community you write about. Did you find more similarities between these two realms than you expected?
I did, and unexpectedly so. Of course, there are key differences between urban and rural settings. The towns in Downeast, for example, post population sizes that would barely fill a high-rise. Downeaster's modest homes often sit on sprawling acres of largely untouched land. And on a typical weekday afternoon, the corner store, post office, and library are the only open buildings on Main Street.
 
Having been born and raised in Brooklyn, NY—and built my political and education policy career in urban settings—those types of differences were readily apparent when I moved to New Hampshire and Maine. Yet, in the four years I spent reporting in Downeast Maine, I realized that in ways that matter, there are important similarities between my experience growing up in Brooklyn and that of Downeasters.
 
I saw in these towns a strength of community—an interconnectedness in the face of significant challenges—reminiscent of the bonds my siblings and I forged through our Brooklyn-based church and extended Greek immigrant family (think My Big Fat Greek Wedding, and you'll immediately get the picture). Today, we continue to see community strength in pockets of urban areas, whether through African-American churches, grass-roots community and political organizations, and religious and secular centers built and sustained by new waves of immigrant families. Yet, regrettably, this dynamic is far less prevalent in our cities than in our small towns. Celebrating community interconnectedness, supporting and encouraging it in urban and rural places, and recognizing similarities where they exist is an important part of promoting better understanding across both settings.
3. How did your background in politics and academia impact the approach you took authoring this book?
 
Working in politics and policy, I was able to interact with so many different people. I overcame my naturally more introverted nature and became comfortable in pretty much any setting. I also learned the importance of listening to people and understanding the challenges they face in their everyday lives—with an eye toward recognizing what they felt they needed most to overcome those challenges.
 
My academic background taught me how to approach every subject with rigor and objectivity. Before I spent time with the girls, their families, and their communities—and throughout those four years of reporting—I scoured databases, reports, books, and journalistic accounts to gain as much knowledge as possible about life in Downeast Maine and more broadly in rural America. I learned about their economies, school systems, non-profits, churches, and other organizational supports, as well as opportunities and barriers to success for their young people. Then I matched what I read up against what I learned through my interviews with hundreds of people within and connected to the Downeast region. I took that overall knowledge and made it the underpinning of the broader story—the narrative of these five young women and the place they call home.
4. In your book, you chose to focus on women within the rural community of Downeast Maine. Why is it important to highlight women within these underrepresented communities?
 
Two reasons. First, despite the relative boom of literature about rural America in recent years, few accounts have given voice to contemporary young women from small towns. As we, as a nation, examine and debate questions about rural America, that gap in understanding young women's perspectives and experiences was glaringly evident. Second, and relatedly, as I noted earlier, young rural women are emerging as leaders—often outpacing young men in school-based achievements, community presence, and business success.
 
In Downeast Maine, for example, girls consistently earn top high school honors and coveted college scholarships. More young women are also taking on traditionally male roles—emerging, for example, as boat captains in the region's dominant industry of lobster-fishing. These young women are succeeding, with optimism and resilience, despite the region's significant economic challenges. And many are committed to staying—or returning after college—to help sustain their hometowns.
5. You conducted interviews with multiple residents and students. What was it about these five girls that stood out to you?
 
I had the good fortune to meet and interview a number of young men and women at the high school and in the community. I'm so grateful to the local school's superintendent and high school principal for opening their doors and so generously welcoming me, and to the students for sharing their experiences and perspectives. I asked these five girls—Audrey, Josie, Mckenna, Vivian, and Willow—if I could follow them because I felt that, taken together, they exemplify the broad themes and experiences of girls growing up in the region. Each of the girls' stories is unique. Each faces different types and degrees of hurdles.
6. Downeast represents a specific rural community, do you believe that your book can apply to the stories of individuals from rural communities across the U.S?
 
Absolutely. I see Downeast Washington County as less akin to Portland, Ogunquit, or Bar Harbor than it is to rural Tennessee, Texas, and Michigan. Downeast Maine may be geographically separated from what some might think of as rural America—but in its sparseness and economic challenges, as well as its struggles with persistent childhood poverty and pervasive opioid addiction—it exemplifies it. Yet, it also shares a critical quality with other small-town communities across America: in the face of even the toughest circumstances, these rural dwellers across America share a wealth of social capital. They sustain themselves and each other through robust community networks, the interconnectedness of neighbors helping neighbors, deep bonds to their natural surroundings, and optimism about the future of their hometowns.
 
This is true even among young people. Among the hundreds of locals I interviewed and dozens I profiled in my book, Downeast, I saw a strong and multi-faceted attachment to place. Many are opting to stay and build, not abandon, their hometowns—and among those that are leaving, most want to ultimately return. And national data indicates that my experiences among rural young people are not unique to Maine. A 2018 Pew Research Center survey found that rural residents are more likely to want to stay in their communities than their urban and suburban counterparts. They are also more likely to live near extended family and know all or most of their neighbors. According to University of Minnesota sociologist Ben Winchester, who has been tracking rural population trends in the upper Midwest for more than twenty-five years, while young people are still leaving rural areas for college or city-based work, many are returning. His widely recognized Census-based work has documented the presence of a rural "brain gain" among 30-49-year-olds.
 
7. Has the success and perseverance of these five girls taught you anything about how individuals succeed in the political realm?
I've learned so much from these five young women in the four years I spent following them for Downeast. At the top of the list is their perseverance—and resilience—in the face of significant challenges. As we know, working in politics, and running for political office requires an abundance of both those qualities. Political aspirants and practitioners can see how, from a young age, these five girls embraced the work ethic that is woven into the fabric of Downeasters but also recognized the importance of their interconnectedness with mentors, family and other community members to succeed. Together, they faced obstacles as they came, with optimism and determination—and continue to do so to this day. They also don't let the boys give them any grief! They give as good as they get.
Bonus Questions:
Do you have aspirations to write a second book? If so, have you considered what the book will be about?
It's a question I get a lot these days, and I haven't yet decided. I think that if and when the next idea comes it will be apparent, just as it was when I met these five amazing girls. I've often joked that I might just have to return Downeast and write a book about the boys. They have their own story to tell, and I think it would be fascinating to hear it.
Do you think you will return back to politics at any point? If yes, what sector do you see yourself going back to? If not, what will you miss about working in politics?
I don't see myself going back. Working in politics for twenty years was a rewarding and enriching experience, but I'm content to leave the practice of it to the younger, more energetic, generation! I'm happily raising my daughter with my husband, and feel I can contribute more at this point by writing and teaching. What I'll miss most, though, is standing side-by-side with passionate and tremendously committed people, and working together toward a larger goal. I treasure my friendships with the people I got to know and work within politics over the years.
What other books do you recommend to readers, either fiction or nonfiction?
I've been reading a lot of Maine authors lately, so I'll share what I think is some of the best contemporary fiction from there today: Gregory Brown's The Lowering Days (2021) is a gorgeously written debut novel about the struggle by people of the Penobscot Nation to reclaim their land and honor in a mill town along Maine's Penobscot River Valley. Susan Conley's latest novel, Landslide (2021), explores a family in crisis, with the backdrop of a gritty, yet captivating, Maine fishing island. Finally, I'd recommend anything by Christina Baker Kline. Her first novel, Orphan Train (2014), is an acclaimed international bestseller, but everything she writes is beautiful and impossible to put down. She writes both fiction and non-fiction, often with deep historical grounding.
Thank you Gigi for answering our questions! You can find her book Downeast: Five Maine Girls and the Unseen Story of Rural America here or at any major bookseller.
 
Categories
7 Questions