6 Political Memoirs to Inspire Positive Social Change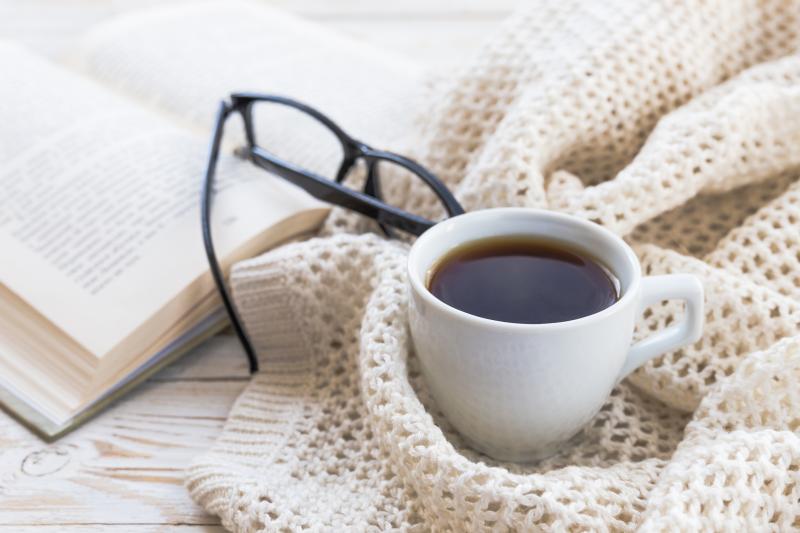 Not every political memoir is just an excuse to remind people you're running for office; some help inspire positive social change.
I'm a sucker for great political memoirs – ones that make me laugh audibly, cringe through vicarious embarrassment, or re-evaluate my life goals. Whether you're looking for reassurance that things usually work out, validation of your political path, or pure entertainment to help you keep your sense of humor (and sanity) during the Trump presidency, these political memoirs will inspire you to effect positive social change in whatever context you see fit.
1. Who Thought This was a Good Idea? And Other Questions You Should Have Answers to When You Work in the White House (Alyssa Mastromonaco)
If there's one book any young person who cares about politics and government should read, it's this one. Mastromonaco doesn't hold back in sharing the moments of self-doubt, anxiety, and frustration that come with the campaign and White House (post-2020) jobs, so many of us aspire to experience. This hilarious account of Mastromonaco's years spent working for Barack Obama will inspire you to work tirelessly to advance the voices and visions that motivate you. More importantly, her stories will remind you that it's genuine passion and an attitude that no job is too small that will take you where you want to go in life to effect positive social change – not an Ivy League degree or a five-year plan.
2. Giant of the Senate (Al Franken)
Al Franken is among the most refreshing voices out of Washington today, so it's no surprise that his latest book is full of anecdotes you'd find tough to get out of any other sitting U.S. senator, even off the record. Franken's hysterical memoir details his path from Saturday Night Live writer to progressive talk radio host to underdog candidate to U.S. senator, and his chapter on what it's like to work alongside Ted Cruz is underhyped. Franken's journey will get you excited to work on 2018 campaigns for candidates who you're genuinely passionate about, remind you that your vote really does matter (Franken won his seat by 312 votes in 2008), and potentially even restore your faith in elected officials.
3. The Speechwriter: A Brief Education in Politics (Barton Swaim)
Jon Favreau's rise may have convinced some of us (namely me) that speechwriting for a candidate is a dream job, but Swaim's memoir serves as a stark reminder that the voices the rest of us may be asked to channel will rarely be as eloquent as Obama's. Swaim's reflections on having to write deliberately badly to capture then-governor of South Carolina Mark Sanford's voice will help prepare you for every worst-case scenario you may face when you're working on the creative side in politics or acting as a spokesperson for an elected official (and potentially encourage you to quit an uninspiring job).
4. Locked in the Cabinet (Robert Reich)
Witty and wonky with lots of dialogue (both real and imagined), Reich's memoir on his time working as Secretary of Labor in the Clinton administration is always relevant and entertaining. Detailing Reich's disillusionment with changing priorities among Democrats shifting to the right to better their electoral chances, this one will help you better understand some of the roots of contemporary debates within the Democratic Party that reappeared during the 2016 presidential primary. It'll also get you as fired up about addressing income inequality as Reich gets on Facebook Live these two and a half decades later.
5. Fire in my Soul (Eleanor Holmes Norton)
Whether you know her as your congresswoman or as a dauntless civil rights crusader, you'll be inspired to get more involved in resisting the Trump administration's agenda after reading Eleanor Holmes Norton's incredible life story (partly in her own words, partly through a biographer's). It's hard not to channel her passion for fighting for the most vulnerable among us to effect positive social change after this read.
6. The Opposite of Woe: My Life in Beer and Politics (John Hickenlooper)
Few things put a hop in my step (sorry) more than an elected official who got their political start after making a name for themselves in the craft beer scene. After opening his own brewpub, Colorado governor John Hickenlooper revitalized downtown Denver, brought people together, and then served his community as mayor for years before running for governor. If you like (good) beer, this story of positive social change is the one for you. 
Have any questions? Comment below! Be sure to check out our other blogs on our favorite books here.
Categories
Campaigns