TCW's Favorite Books of 2022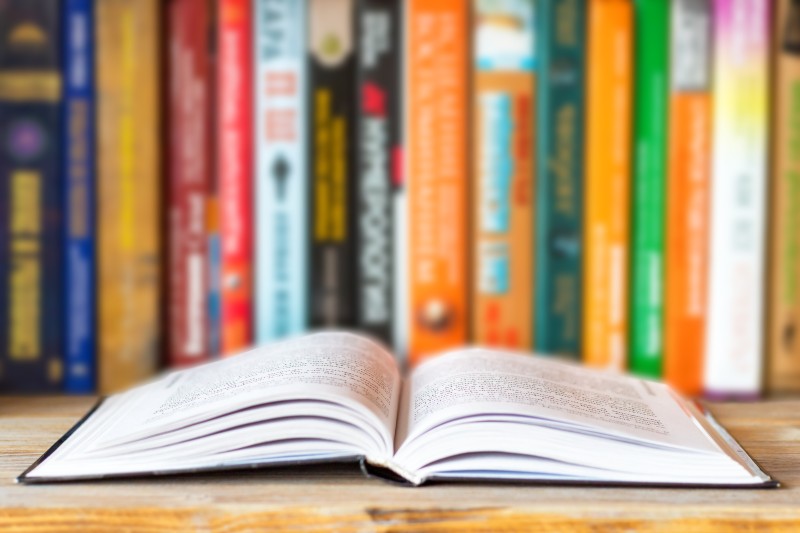 Best Reads of 2022 
The year of 2022 was filled with many great reads by The Campaign Workshop Staff. Whether
you are a fan of the genre of memoirs, history fantasy, or mystery, our staff has read it all, and
has some great picks for everyone to indulge in during their free-time. Check out our staff's
selection of their favorite books of 2022!
The Song of Achilles by Madeline Miller. Our staff member Alice McLoughlin chose this
book. In The Song of Achilles by Madeline Miller, Achilles and Patroclus are two sons of kings
who are brought together as boys. One of them, Patroclus, is an exile who is disowned by his
father. The other is destined to become the greatest warrior of his time and possibly of all time.
In this entrancing retelling of Homer's Iliad, Miller sweeps us into a love story set in the backdrop
of the the Trojan War.
The Midnight Library by Matt Haig. Our staff member Beth Taubman chose this book.The
Midnight Library is about Nora, a thirty-something woman who is regretful about her life and
feels alienated and unneeded in this world. In the depths of her wallowing, she comes across
the Midnight Library. In it, each book represents a portal into another variation of what her life
could have been. As she reads the volumes, they allow her to access different versions of her
life -- relationships she could have stuck with, careers she could have pursued and so on.
The Guest List by Lucy Foley. Our staff member Elizabeth Rowe chose this book. In The
Guest List, on a small island off the coast of West Ireland, guests have gathered for the
wedding. The bride and groom are online magazine publisher Julia "Jules" Keegan and celebrity
host and survivalist William Slater. They've gathered their relatives and loved ones to celebrate
in true destination wedding style, with plenty of champagne and fashionable people.
Half American by Matthew F. Delmont. Our staff member Enrique Rivas chose this book.
Matthew F. Delmont's book is filled with compelling narratives that outline with nuance, rigor,
and complexity how Black Americans fought for this country abroad while simultaneously
fighting for their rights here in the  United States. Half American belongs firmly within the canon
of indispensable World War II books.
Klara and the Sun by Kazuo Ishiguro. Our staff member Hali Thurber chose this book. Klara
and the Sun tells the story of Klara, a companion robot (called an "AF" or "Artificial Friend"). Told
through Klara's eyes, the book opens with her in the store, waiting to be purchased. She
eventually goes home with a sweet but sick girl named Josie and her mother. As Klara learns about the world around her, Ishiguro reveals to us a semi-dystopian world in the
not too distant future. And Klara finds herself discovering truths about people, difficult decisions
they must make, and the complexities of love.
Crying in H Mart by Michelle Zauner. Our staff member Joe Fuld chose this book. Crying in H
Mart is a memoir from Michelle Zauner, a successful Korean-American artist known as
Japanese Breakfast. Prior to her musical success, at just aged 25, Michelle endured a tragedy
when her mother died from cancer. With an American father and a Korean mother, Zauner
struggled to connect with her Korean identity after her mother died and she felt she'd lost all ties
to that part of herself; through this memoir, Zauner depicts her relationship with her mother and
how her affections were shown mostly through their shared loved of food.
Think Again by Adam Grant. Our staff member Julie Watson chose this book. Think Again
(2021) examines the science behind changing your mind – and persuading others to change
theirs. It explores the biases and assumptions that we bring to our decision-making, and
outlines how individuals and organizations can build a mindset of lifelong curiosity.
Allow Me to Retort by Elie Mystal. Our staff member Kata Grosman Fernandez chose
this book. Allow Me to Retort is an easily digestible argument primer, offered so that people can
tell the Republicans in their own lives why they are wrong. Mystal brings his trademark humor,
snark, and legal expertise to topics as crucial to our politics as gerrymandering and voter
suppression, and explains why legal concepts such as the right to privacy and substantive due
process are constantly under attack from the very worst judges conservatives can pack onto the
courts.
Red, White & Royal Blue by Casey McQuiston. Our staff member Martín Diego Garcia chose
this book. Red, White & Royal Blue is the story of a LGBTQ romance between FSOTUS (First
Son of the United States) Alex Claremont-Diaz and Prince Henry, a potential heir to the British
throne. As the two young men sort out their relationship and eventually brave public opinion by
declaring their feelings openly, the novel explores the themes of honoring one's true nature,
trying to strike a balance between public duty and private desires, and the value of
independence and diversity over conformity.
Madhouse at the End of the Earth by Julian Sancton. Our staff member Mitchell
MacNaughton chose this book. Julian Sancton's Madhouse at the End of the Earth tells the
riveting, page-turning story of the Belgica's multinational expedition to Antarctica, led by Belgian
commandant Adrien de Gerlache. This may be not be among the best-known stories of
Antarctic exploration, but it is certainly among the most harrowing, as well as the most haunting,
with an abundance of both natural and human drama.
I'm Glad My Mom Died by Jennette McCurdy. Our staff member Phoebe Retta chose this
book. A heartbreaking and hilarious memoir by iCarly and Sam & Cat star Jennette McCurdy
about her struggles as a former child actor—including eating disorders, addiction, and a
complicated relationship with her overbearing mother—and how she retook control of her life.
Just As I Am by Cicely Tyson. Our staff member Shashone Lambert chose this book.  Cicely
Tyson's book chronicles her triumphs as an actress and human being, as well as the challenges
in her life. We have the master storyteller sharing a rare window into her life. She tells all,
beginning with her humble childhood, a scrawny child born with a heart murmur. Her parents
were told she would probably not live three months. She writes freely about the difficult
relationship she and her mother shared, her devout love for her father, her parents' divorce, her
siblings, and extended family, and everything in between.
Lessons in Chemistry by Bonnie Garmus. Our intern Sophie Bresnicky chose this book. "A
fun, feminist charmer, Bonnie Garmus's novel Lessons in Chemistry follows singular single
mother Elizabeth Zott, a brilliant chemist in a man's world—1960s America—as she becomes
an unlikely cooking-show host and the role model her daughter deserves."
Tomorrow, and Tomorrow, and Tomorrow by Gabrielle Zevin. Our staff member Steph
Khani chose this book. In this exhilarating novel by the best-selling author of The Storied Life
of A. J. Fikry two friends—often in love, but never lovers—come together as creative partners in
the world of video game design, where success brings them fame, joy, tragedy, duplicity, and,
ultimately, a kind of immortality.
Blindsight by Peter Watts. Our staff member Tobias Cebulash chose this book. Originally
published in 2006, Peter Watt's Blindsight tells the story of what happens when 65,000 alien
probes flashed simultaneously, instantaneously surveying the earth. When a probe of our own
intercepts an extraterrestrial signal of unknown origin and receipt shortly thereafter, a team is
sent to investigate, and possibly make first contact. Naturally, nothing good happens!
The Poppy War by R.F. Kuang. Our intern Tsion Abebaw chose this book. The Poppy War is
the story of passionate yet ruthless Fang Runin, also known as Rin, who grows up poor,
orphaned by a previous war. But she studies and gets into an elite military academy, and
develops a gift for shamanism that lets her call upon the fire powers of a vengeful Phoenix god.
She wins a war, and joins a civil war for a new republic — only to face enemies from her own
country, a former invader, and a colonial power with guns, airships, and other superior
technology.
We are also big fans of the authors we interviewed on our podcast this year: Gigi Georges,
Danica Roem, David Pepper, and Dana Milbank all of which put out great books this year. 
Listen to our podcast here! 
Do you have other suggestions for great books of 2022? Drop us a note!