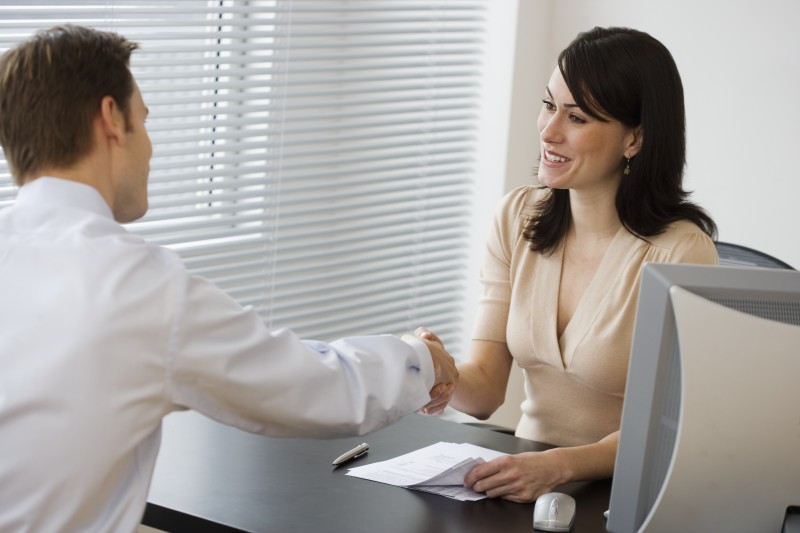 Be Prepared to Ace Your Informational Interview
An informational interview is a must if you are trying to get internships, land your first job, find your next job or make a career change. Not everyone is a natural interviewer –  here are our tips for getting it right when it comes to having a good informational interview.   
  
Why do informational interviews? Informational interviews are the best way to learn about an industry or career you are interested in. It's not about trying to find a job – this is the perfect opportunity to dip your toes in the water and see if a certain field, career, or company aligns with your interests. Not only will informational interviews provide you with firsthand information about a particular field, they can also provide you with unexpected connections.  
  
Who should you interview with? You can interview anyone: your personal contacts, connections you make through previous jobs or friends, and even people you reach out to via LinkedIn (or some other networking site) that work in a career or company you want to know more about. 
How should you reach out to someone you want to interview? Depending on your level of connection, there are a couple different ways to contact your potential interviewee. If it's someone you know well, you can always send a text or call. For more distant connections, it's better to send a message on LinkedIn or a cold outreach email to introduce yourself.  
  
How much time will this take? These interviews should take 30 minutes at most. They are informal, like coffee chats, and should be a casual conversation between you and the person you are interviewing.  
  
How do you get folks to talk to you? Craft your ask – make sure you know exactly what you are trying to get out of the interview. Then, make sure you have a clear ask that communicates your message. Emphasize that you are not looking for a job or recommendation from them. 
What sort of questions should you ask during the interview? You should have a list of specific questions that you want answered by the end of the interview. Questions can be about company culture, past experience, career path, and anything else that will help test your assumptions and provide insider information that you wouldn't be able to find from a simple Google search. 
Do your research – Good research makes for a great interview. Take at least 1 hour and read up on your subject; don't just look at the obvious, really dig in.  
  
Introduce yourself – Create a personal "elevator pitch": an introduction, in less than sixty seconds, that explains why you want this informational interview and what you hope to learn from it.  
  
Practice your intro – Don't just wing it. Really take the time to practice your elevator pitch so it encompasses who you are and why you want to have a conversation. Keep it short and sweet, and use it to set the tone for the rest of your interview.  
  
Do not read (off your computer screen) – Not only does it come across as rude, but reading information off your screen is unprofessional; it is distracting to the other person and isn't compelling. 
  
Use a notepad – Don't take notes on your computer while you are doing an interview. Instead, use a notepad to manually jot down any notes if you feel it is necessary.  
  
Ask thoughtful questions – Spend time crafting your questions. Our favorite book on the topic is Ask More by Frank Sesno. Our favorite interview show is Hot Ones, where celebrities are asked questions by the host while eating progressively spicier chicken wings. We recommend reading/watching these to learn more about how to ask questions that make a difference! 
Say thank you – Your interviewer took time out of their day to speak to you and answer your questions. Make sure to thank them for their time. Send a follow-up email within 30 minutes after the interview ends in order to leave a lasting impression.  
  
Topline: Informational interviews are a great opportunity to build your network, gain a mentor, or land a job or internship. Here are some quick tips: 
  
Do: 
Research - Read everything you can on the topic, and subject, of the interview.
Craft specific questions - Ask strong questions, remove obvious questions. 
Shut off distractions - Turn off your phone and close all applications on your computer. 
Follow up - Have a list of prepared follow-up items and email the person you interviewed within 30 minutes of the call. 
Don't:
Wing it – Practice, practice, practice.
Be uninformed – Read everything you can on the subject.
Ask the same questions of everyone – Craft specific and interesting questions. 
Read from your screen – Preparation is key; don't look unprofessional by reading off your computer screen. 
Here are some of our favorite job search resources:
Have questions or comments about informational interviews? Drop us a note!