EveryAction: 7 Questions on The EA New Product Roadmap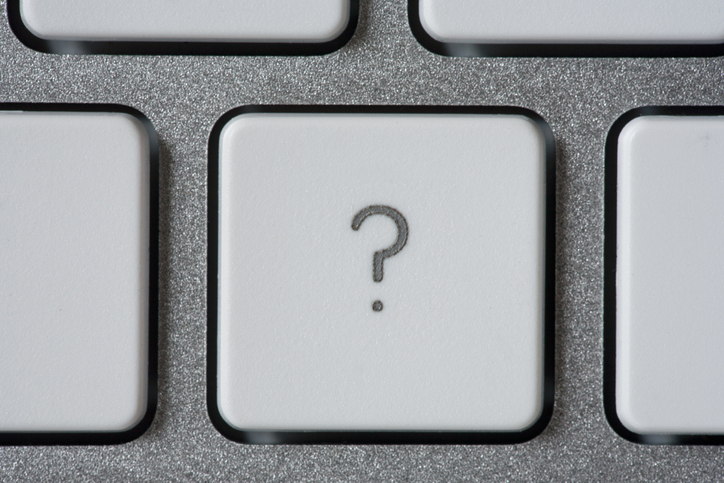 EveryAction Discusses Changes to Their Software
EveryAction offers a suite of digital, fundraising, and organizing tools for nonprofits all in one unified platform. In this 7 questions interview they talk about the exciting changes they are making to their platform in the new product roadmap and how nonprofits can better use digital tools to achieve their goals. 
1. What gap in the nonprofit and advocacy industry does EveryAction help to fill?
EveryAction was built by and for nonprofit practitioners who noticed that the current software tools on the market weren't meeting the needs of nonprofit professionals. As a unified CRM we provide digital, fundraising, advocacy and organizing tools in one easy to use system. Specifically in the advocacy space we are constantly innovating with features like click to call and elected official lookup to ensure nonprofit supporters can easily tweet, call, or email their local, state, or federal elected officials with the click of a button.
2. How does EveryAction's use of one CRM containing a host of tools improve the nonprofit user experience vs using single tools or plugins?
Having a 360 degree view of donors is the most effective way for nonprofits to maximize their impact and that's something they sometimes struggle with when working with multiple tools or plugins. With one system, users can understand their donors better by looking at their engagement in multichannel streams from what events their supporters attended to what direct mail pieces they received, to what emails they opened, what petitions they signed and so much more.
In a study we did with Nonprofit Hub reporting on the state of data in the nonprofit sector, we found that although 90% of nonprofits said they sometimes or always track data, only 40% said they rely on this data to inform their strategies. EveryAction makes it easy by having all this donor data in one place allowing nonprofits to make and implement data driven decisions.  
3. What is the biggest mistake nonprofits make when choosing a CRM?
Nonprofits are powered by smart, strategic, and driven staff who run reliable and successful programs year after year, and it's time that the technology they use matches what they bring to the table. Before beginning the process of shopping for a new CRM, nonprofits should evaluate the way their organization thinks about and utilizes technology, and how they envision a new database fitting in to their overall strategic plan. 
The success of an organization's CRM database is directly tied to achieving their strategic goals, so during the shopping process a CRM should be treated as a strategic investment. This means evaluating systems based on not just sufficiency, but on their ability to maximize work and save time in the long run!
4. What upcoming changes to EveryAction can nonprofits expect? What is the most exciting innovation you have in store?
EveryAction's Marketing Automation tools seamlessly tie into our CRM to help nonprofit organizations streamline communications and better engage with supporters. Automation workflows are designed to be an intuitive and visual way for nonprofits to save time on repetitive tasks and communications, so that more time can be spent on driving strategy. EveryAction's Automation workflows work in conjunction with multichannel marketing so organizations can reengage lapsed donors, renew sustainers, communicate with members, and more. Because EveryAction users have this full spectrum view of their donors, automation tools help to further personalize communications based on their supporter's behavior.  
It's one more way we're working to ensure nonprofit professionals are able to save time and raise more money!  
5. What emerging trends should nonprofits and advocacy groups be aware of in terms of digital strategy? 
Looking ahead, successful digital programs will increasingly rely on an omnichannel approach, meaning that messaging and branding should not only be consistent across email, websites and forms, and social media, but also work in conjunction with direct mail, telephone, and other types of offline contact. In the coming years we think nonprofits will continue to see the convergence of online and offline communication—no longer operating as separate entities but coordinated and timed to work together towards the same things.  
Additionally, one of the biggest technology areas to watch is voice commands. Voice based tools like Alexa or Google Home are quickly growing in popularity and already changing the landscape for things like search-based marketing and could also soon begin to be used for fundraising, or even internal processes such as data entry. Time will tell how big the impact on the nonprofit sector will be, but tech-savvy nonprofits should keep their eyes on this technology!
6. EveryAction is working on many cosmetic and user experience focused changes to donation forms. Why is this needed and what can this teach nonprofits about fundraising effectively?
Improving donation pages is the single best way for nonprofits to raise more money. Looking at reports like the M+R Benchmark study, the average completion rate on donation pages is only 17%. We have features like FastAction that allows supporters and donors to store their contact information and payment preferences across the entire EveryAction network for one-click action taking. Also as we become increasingly mobile reliant, it's important now more than ever to ensure that donation pages cater to mobile users as well. All EveryAction forms are mobile responsive out of the box, automatically adapting to be displayed on any device, as well as Apple Pay compatible. Apple Pay provides donors with a simple, efficient, secure donation process that minimizes the information they must remember and enter when donating. It allows nonprofits to offer an even better experience to their donors and increase their conversion rates by speeding up and simplifying the donation process.
Effective digital fundraising revolves around effective forms, so optimizing donation forms is critical to nonprofits that rely on this type of revenue!
7. Donor Advised Funds are a critical revenue source for nonprofits. Can you explain what they are and how EveryAction is working to help nonprofits manage them?
Donor-advised funds are like a personal investment account for charitable giving. Donors can take an immediate tax deduction at the time of funding the account (which is managed by a public charity) and then instruct the account manager to distribute those funds over time. Donor Advised funds hold more than $110 billion in charitable assets and US nonprofits are receiving an increased number of gifts through this method of giving. When an organization receives a gift from a Donor Advised Fund, they need to send a tax receipt to the charity that manages the fund as well as an acknowledgement to the donor who directed the gift.
EveryAction has soft credit tracking that will allow nonprofits to easily track gifts that have been distributed via Donor Advised Funds.  EveryAction Soft Credits allow our clients to handle every step of the donor advised fund giving process.  With our Soft Credit tools you can easily record gifts from DAFs, credit and acknowledge donors appropriately, and report/search on donors whose giving comes from their Donor Advised Fund.
Bonus: What books, journals, or articles on nonprofit strategy do you recommend? 
Some of our favorite online resources include the annual M+R benchmarks report. It's an incredible resource for data and statistics around best practices for digital fundraising. We also love content from Nonprofit Hub, their blog has everything from fundraising tips to how to best manage your board. It's a great resource!  
Also, a small plug that on the EveryAction website we have a resource library with webinars, templates, guides and research pieces so feel free to take a look!  
Categories
7 Questions