Nine Days: 7 Questions with Paul Kendrick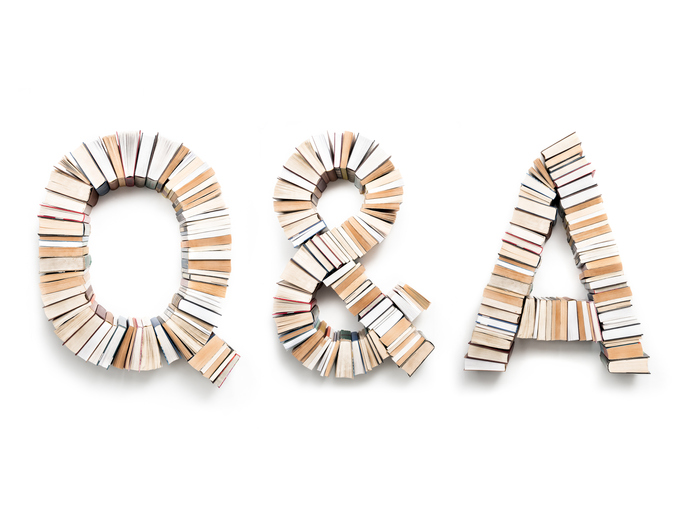 Author Paul Kendrick Discusses His New Book Nine Days: The Race to Save Martin Luther King Jr.'s Life and Win the 1960 Election 
As a former Obama White House Staffer, seasoned campaign organizer, former Harlem Children's Zone team member, and now the Executive Director of Rust Belt Rising, co-author Paul Kendrick brings a fresh take to the idea that what's past is prologue.
In Nine Days: The Race to Save Martin Luther King Jr.'s Life and Win the 1960 Election, Stephen and Paul Kendrick present the story of Martin Luther King, Jr.'s imprisonment in the days leading up to the 1960 presidential election and the efforts of three of John F. Kennedy's civil rights staffers who went rogue to free him—a move that changed the makeup of our political parties and propelled Kennedy to the White House. We asked Paul Kendrick seven questions about his new book.
1. Why did you write this book on the 1960 presidential election and the role that Dr. Martin Luther King had in the election's outcome?
A neighbor connected me to his mentor, former Pennsylvania Senator Harris Wofford, who had the unique role of having both been an advisor to Martin Luther King Jr. and John Kennedy. Before Harris' passing in 2019, he helped my father and me tell this story of his Kennedy campaign team's unsanctioned intervention into Dr. King's imprisonment and how they shifted the Black vote to win Kennedy the election. 
We thought this was an important story to understand how we got the two political parties we have today, but it also is an inspiring tale for anyone who believes that politics can make a difference in people's lives. The bond of this effective interracial team of our friend Harris, Louis Martin, and Sargent Shriver became a hopeful story we wanted to tell, of how they risked the election and cleverly schemed to win it, beginning a lifelong friendship of social change between them.
 
2. What parallels do you see between the 1960 and the 2020 presidential elections and the events that led up to them? 
In 1960, the Black students' sit-in movement took off throughout the South. In 2020, we had Black Lives Matter protests all over the country. In both cases, young people forced politicians to address issues of racial inequality. Social movements and how candidates respond to them can clarify the stakes of an election for many voters. 
After King's imprisonment became particularly perilous following a four-month sentence to state prison, Kennedy's civil rights team got their candidate to sympathetically call Coretta King. The effect of this politically courageous call shows the power of the human gesture in politics. In 2020, Biden would show a similar moral decency in his conversations with Jacob Blake and his family in Kenosha, Wisconsin. Both politicians were showing to their voters the kind of leader they would be to address the issues they wanted to see change on. 
And of course, in both cases, following an election win, activists will continue to push the politicians to prioritize their policy agenda, building the public will to support legislation.
3. What has history missed about this moment? What is the turning point in this story?
History has neglected the marvelous Black strategist Louis Martin. Martin was audacious in the way he bluntly told the Kennedy campaign that they were off track in trying to win Black voters and what they needed to do to accomplish the goal that he thought they would fire him. But to their credit, Shriver, Wofford, and eventually, Bobby Kennedy would listen to him. 
It is also noteworthy that their unit ran a new kind of campaign for Black outreach which was about the substance of improving people's lives through civil rights instead of only the traditional sports and entertainment celebrity surrogates and getting money to some local turnout figures. Louis Martin believed Black voters matter and treated them like it. 
We also thought the women and men of the Atlanta Student Movement deserved to be centered in this story because the events would not have happened without them being bold enough to go to jail for their activism. 
4. Is there a moment or event within this story that really stands out to you?
After John Kennedy called Coretta King and, through a series of fascinating backchannels, Bobby called the Georgia judge to get King out, Louis Martin felt Black voters had not sufficiently focused in on the good thing his candidate had done. So Martin had an idea that was immediately supported by Wofford and Shriver (without telling the Kennedy brothers) to distribute a pamphlet through Black communities, especially the churches, which told the story of Kennedy speaking up for King while Nixon remained silent. Martin thought it would move the Black voters he wanted to win for the Democrats without white voters ever knowing about it. 
His team called their flyer the Blue Bomb and it was the ultimate campaign operation in early microtargeting. How the civil rights unit orchestrated this distribution of millions of pamphlets in the final days of the campaign is an exciting moment in the book for anyone who loves the exhilaration of campaigns, even as elections are nerve-wracking, as this one was for being close in so many states throughout the country. 
5. What was the general public response to Kennedy's staffers aiding Martin Luther King? 
Many people wanted this activist minister sent to prison. When King had moved home to Atlanta from Montgomery, Georgia's governor fear-mongered about him, saying violence followed Dr. King. As the minister of King's Ebenezer church ran for Senate this year, it was sad to see the same playbook being used to make people fear a Black leader in Rev. Raphael Warnock. Thankfully, Georgians in 2020 rejected that strategy. 
So, fear and racial resentment of civil rights action was part of our politics then and sadly continues to be, but it did not stop the Kennedy civil rights team and eventually John and Bobby from showing moral leadership. 
6. How do you think this story could inform how modern activists should engage with politicians and best push forward ideas? 
Politicians often look to avoid issues they see as contentious, and the Atlanta sit-in activists remind us how activists have to make sure these issues are addressed. The Atlanta Student Movement was creative to engage their friend Dr. King, whose presence going to jail with them, would garner headlines. They were also strategic in trying to seize the moral high ground and people's sympathies by being the students who were going to jail to illustrate the shame of not serving them. Now, of course, many people were violently against their actions, or scolded their method. But over time, they were effective in changing enough hearts and minds that there was the public will for politicians to push and pass civil rights legislation. 
In going to jail and asking both candidates to respond, activists set up a test to reveal the character of these politicians who they were trying to differentiate between. We don't all need to go to jail, but we can speak up, take chances, and give politicians the opportunity to show they care by taking action on an issue. 
7. Many of us know the stories of Dr. Martin Luther King in Birmingham and Selma. Can you share with us why it's so important to tell ALL of Black history including the lesser-known stories like the one you chronicle in Nine Days?
Nine Days helps people understand how Dr. King went from what he achieved in one city of Montgomery at age 26 to becoming the leader who made national change in the 1960s 
In getting to know amazing women and men of the Atlanta Student Movement to write this story, we were reminded that any of us can make change. No one is Dr. King, but all these students who decided one day to join a movement and go protest in downtown Atlanta changed history. There are things any of us can do to stand up for what is right today. 
And through getting to know Atlanta leaders who were close to King, we learned how facing down jail for the first time in these harrowing days allowed King to go from a period of searching and self-doubt to being able to take on to jail in Birmingham so he could create the moral theater that would move civil rights legislation forward. 
Bonus Questions:
What other books do you recommend to readers who want to learn more about Black history that remains largely untold?
There are so many great autobiographies from the Civil Rights Movement like Andrew Young's An Easy Burden; John Lewis' Walking with the Wind; Coretta Scott King's My Life, My Love, My Legacy; what Dr. Clayborne Carson put together to form an autobiography for Dr. King. 
To better appreciate women's role in the movement, two excellent books are Undaunted by the Fight: Spelman College and the Civil Rights Movement by Harry G. Lefever and At the Dark End of the Street: Black Women, Rape, and Resistance- a New History of the Civil Rights Movement from Rosa Parks to the Rise of Black Power by Danielle McGuire. 
You learn about King's brave attorney, Donald Hollowell, in our book, and Maurice Daniels' biography of him, Saving the Soul of Georgia is wonderful. Alex Poinsett's biography of Louis Martin, Walking with Presidents, does a great job of covering Martin's whole life as the "Godfather of Black Politics." 
What is the subject of your next book? 
One topic we are interested in writing about next is Lafayette Square—when Black Lives Matter protestors were met by Trump's violent forces. June 1st may have not only been a turning point in the election but represents the long contest between multiracial democracy and white supremacist authoritarianism that runs through American history. So, we are interested in gathering stories from that day for another project on this same theme of what we can learn from race and politics in our fraught history to build an equal American future. 
Thank you Paul Kendrick for answering our questions! Check out his new book and other books here. 
---
Inspired by this interview and the important work Kennedy's campaign staffers did during the 1960 presidential election? Read more about how critical having a solid team is to the success of your campaign.
 
Categories
7 Questions