Tips for First-Time Female Candidates From #NN13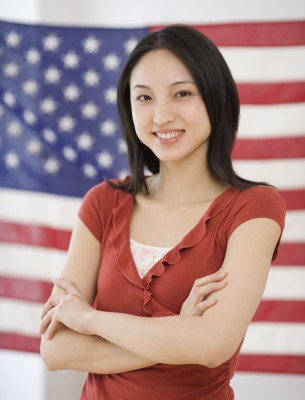 Who Run the World? Girls
Some of us from Team TCW travelled to San Jose last week for the annual Netroots Nation conference, a place for progressives to gather and learn about how to be more effective at using technology to affect change.  Featuring over 80 panels with many distinguished guests, it was a great place to learn more about important issues, like comprehensive immigration reform and catch up with friends doing awesome work, like Scott Paul at Alliance for American Manufacturing.
But my favorite panel that I attended was titled "Women on the Run," moderated by Christine Pelosi, featuring panelists Rep. Barbara Lee (CA-13), Kimberly Ellis, Hon. Fiona Ma and Councilwoman Monica Wilson.  These venerable women deserve a full watch of their panel, but to me these are the most important take-aways for first-time female candidates:
Anticipate some sexism.  (And maybe some racism too.) You may not experience any discrimination as a female candidate. But in many places there is still a lot of sexism present in electoral politics.  You don't have to go looking for it, but be prepared for it.  If it does happen, try to ignore it.
Don't "over-credentialize" yourself.  Female candidates can sometimes try too hard to prove themselves worthy and capable enough to hold elected office.  Don't.  As a member of your community who wants to serve it, that is enough.  You don't have to have a PhD in government to run for city council.  Be confident in who you are.
It will be tough.  It's tough to run for office as a man, and it's especially tough as a woman.  Think about a time in your life when you were challenged and overcame the obstacle and fought through it.  Take that with you and hold it as a reminder of just how capable and strong you are during those inevitable times when the going gets tough.
Ask for help.  Be it campaign training, or hiring a manger or even volunteers, don't be afraid to seek out mentors, allies and staff who will have your back.
Win or lose, encourage other women to run.  I hope you win your race, as women are woefully under-represented in elected office.  But, whether you do or not, encourage other women in your life to run for office in their communities.
Netroots was an amazing experience, and to keep that spirit alive now that the conference is over, we have to live our progressive ideals, ideals like parity in elected office for both women and men.  The hill may be steep, but with support and dogged persistence, first-time female candidates will run and win.
Categories
Campaign Tips