Virtual Training, In-Person Training, and Hybrid Training: What is the Difference?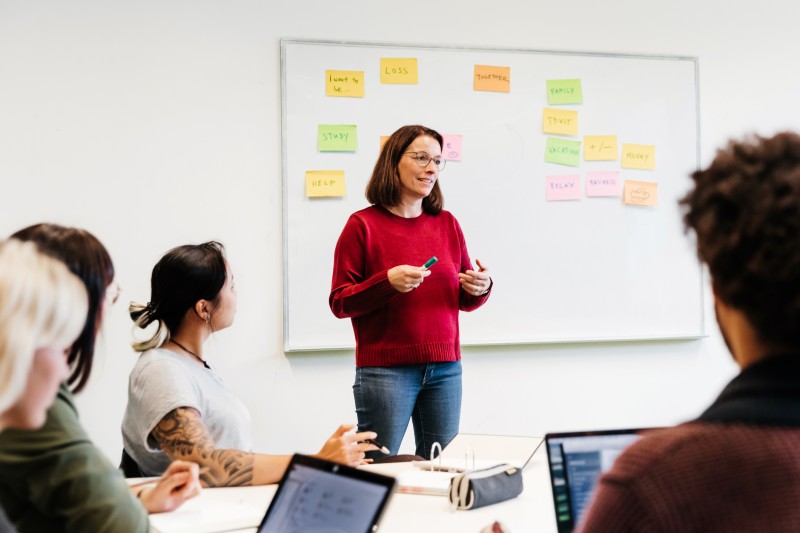 Is Virtual Training the Right Option for You? 
Thinking about virtual training? As a company, we create and run political, campaign, and advocacy training programs for groups and organizations. Since 2009, we had done all our training in person, but Covid-19 changed that. We now do a mix of virtual and in-person training on a wide range of topics from advocacy, and candidate training, to board facilitation. Training is not a one-size-fits-all solution and different kinds of training, in-person, virtual, and hybrid, can all help you achieve your goals for the long- and short-term. Before you choose the kind of training you need, make sure to have defined goals for your training and determine what skills you want your audience to walk away with. 
What do we like about virtual training? Virtual training creates a level of flexibility that you cannot have in person. From multiple modules to speakers and participants across countries and times zone – you can't beat the level of customization you can create with virtual training. With virtual training, you can run separate training sessions at the same time. You can also use quizzes as well as incorporate a learning management system.  
What are the drawbacks of virtual training? Virtual training are harder for real long-term relationship building. It is not impossible to develop long-term relationships virtually, but it takes even more work and follow-up to build intentional relationships. 
Tips to make the most of virtual training: To be successful at virtual training you need a clear game plan and an understanding of the benefits of a virtual platform. Here are some tips to get the most out of your virtual training: 
Build interaction into presentations  
Know your platforms 
Have help 
Increase visuals
Use breakout rooms 
Have a file-sharing system 
What do we like about in-person training? Training can build movements, inspire action, build relationships, engage members, and take on other strategic tasks. In-person training is by nature more personal, and it is easier build long-term relationships. 
What are the drawbacks of in-person training? In-person training can be limiting in terms of location, audience, and speakers. 
Tips to make the most of in-person training: 
Tailor the content to the audience
Don't just read off a Powerpoint 
Allow time for relationship building
Use the expertise in the room 
Incorporate a follow-up plan
When should you do virtual training? When you have trainees and trainers spread out across time zones and countries and cannot be at the same place, virtual training can help break down those boundaries and borders.  
When should you do in-person training? In-person training can help build long-term relationships and build a long-term community. 
What about hybrid training? Many people are trying out a hybrid training model. Hybrid training (virtual and in-person combined) can offer the benefits of both virtual and in-person training without having to do two separate pieces of training. It is likely slightly cheaper than having to do both virtual and in-person training but more expensive than traditional in-person training alone.  
What are the challenges with hybrid training? Folks often have a misconception that hybrid is a cheaper way to train. It is the most expensive option of the three when accounting for the extra staff and AV equipment needed to run a strong hybrid training. You need good audio and video setup, a 
virtual platform, and good staffing, both virtual and in-person, for folks to have a good experience. If you own your own high-quality AV equipment, then this may be an option for you but if you don't, the additional costs may be out of reach.   
Tips for making the most out of hybrid training: 
Have a staffer dedicated to virtual relationships
Moderate virtual conversations in real time
Invest in audio and video – good sound and good video need to be planned and executed well
What should you do before you plan any training?
Have goals 
Understand your audience 
Develop clear content 
Incorporate participation  
Bottom line: There are more options than ever when it comes to training and whether you choose virtual, in-person or hybrid – just make sure your choice matches your goals. Have questions about virtual political training vs. in-person campaign training, or a hybrid approach? Reach out here!  
Categories
Campaign Training