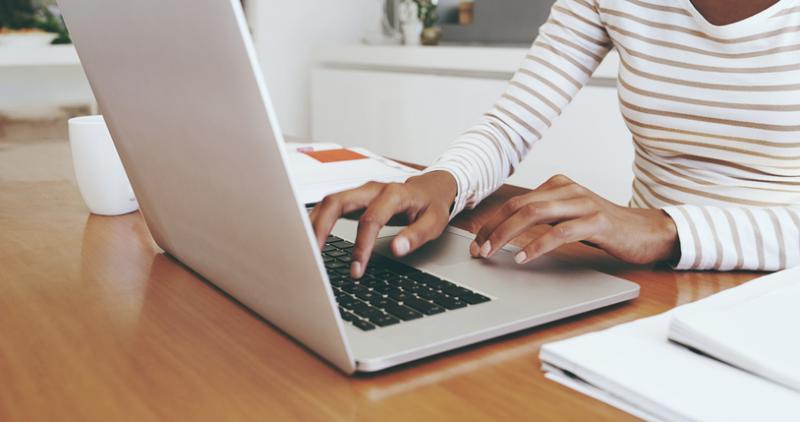 Build Your Candidate Website to Engage with Voters
Building a candidate website is one of the first steps you and your team need to take after you decide to run for office. But a lot of candidate websites end up coming across as clunky, hard to use, or dated. Your website is the first version of you that many voters are introduced to, so it needs to make the right impression. Below are a few simple best practices to make sure you get the most out of your candidate website. 
Navigation
Your website needs to be easy for voters to use, regardless of their internet savvy. Before you start putting your website together, think about how you want to organize it. All of the information you want to include—like the issues you plan to tackle, your experience, and your background—should have clear and separate sections or pages. Those sections/pages should also be as concise as you can make them since attention spans are short online. We suggest frontloading the most important part of each section in the first sentence or two and keeping your pages to no more than a few paragraphs.
Another critical element of a user's experience is the hierarchy of your candidate website. You should have a combination of information about you and calls to action (CTAs) you want visitors to make, like sending donations. CTAs should generally be larger than your website copy, stand out on the page, and be ordered based on their importance. For example, if your top priority is fundraising, put your donation CTA at the top of your website. Don't place CTAs next to each other, as they will compete—which makes them less likely to stand out and lowers the likelihood that someone will complete either action. One way candidates often organize their websites when they have two important CTAs is to put one in the menu bar (typically in a contrasting color from the rest of the menu), and place the other CTA in a pop-up that appears over the content on the main page.
Legible Design
Your candidate website needs to come across as personable and also be legible for readers. A common mistake we see is the use of fonts that are hard to read online. A standard best practice is to use a sans serif font that doesn't have a ton of contrast like Roboto, rather than a serif font with a lot of contrast like Bodoni. Remember, a lot of frequent voters are older and may appreciate a font that doesn't make them squint. 
Another integral part of a good user experience is responsive design. This means that your webpages should be built to adapt to whatever size screen they appear on (e.g. mobile, tablet, computer monitor). Websites that are not responsive tend to either require the user to zoom in/out or can even cause the images and headers to cover body copy when the screen someone is looking at them on isn't the same size as the screen they were designed on. A good best practice is to ask your web designer to make your site responsive (or choose a content management system that comes with that option).
Engaging Images
Candidates often fill their website with headshots of themselves but that isn't the best way to engage voters. While you do need to have some clear photos of your face, you should also include pictures that people can relate to. We recommend using images of you with your family as well as pictures of you talking to voters or engaging with your community. We believe it's worth investing in a professional photoshoot and corralling volunteers who you can take pictures with to make sure you look your best. If you have historical photos of you helping your community—for example, images of you participating in a town hall or a clean-up project—you should include these on your candidate website. They can show your commitment and character to voters.
Search Engine Optimization
Search Engine Optimization is the process of tweaking your website so it appears closer to the top of search results. While the steps you need to complete to get Google or other search engines to rank your website highly aren't exactly transparent and change frequently, there are some best practices we follow to improve our own website ranking (they may have even led you to this blog). We use a plugin called Yoast, which is a tool that crawls every page of your website and provides clear, easy instructions on things you can do to meet recommendations. In addition to Yoast, we recommend a few basics to get you started:
Use your first and last name in headlines, subheads, and website copy often so your page is more likely to rank when people search for your name.

Add a meta text to every page. This is a short description of the content of that page that includes your name and is between 135–155 characters in length, including spaces.

Add alt text and titles to all of your images so search engines can categorize them and users can understand their content even if the image doesn't load correctly or if they have vision impairments.

Hyperlink to other pages on your website and ask others to hyperlink to your website (the latter is referred to as backlinking). This improves your website's perceived authority by search engines, especially if you hyperlink to or get backlinks from respected pages like news sites.
Educating Voters
In addition to educating voters about yourself as a candidate, you can also make their lives a little easier by providing information on how to vote for you. It's not always as easy as it should be to find out how and when to vote, so including a page on your candidate website that tells people the following information can improve their perception of you as a candidate and make it easier for your supporters to get to the polls:
How to register to vote

How/where to vote (are there any forms of ID people need to vote?)

When to vote (include early voting if applicable)
Essential Elements
Donations: Your campaign is going to need to fundraise. Use a backend that makes the donation process easy on the people giving. If people can't find your donation page, they won't be able to give! Make sure your site contains links to your donation page that are clear and easy to find. 
Sign Ups: Make sure that people who want to help out can easily sign up for your email list and for volunteer opportunities. Furthermore, your backend should be set up to smoothly fold new sign ups into your list and segment them in such a way that you can communicate with people based on their interests. Another big part of this step is making sure it's easy for people to unsubscribe from your list if they want to.
Social Media: Your site should have icons that direct people to your various social media sites. It should also allow users to easily share your content on their social media sites.
Mobile-Friendly A final thought on creating a good campaign website in these modern times: make sure it's mobile-friendly. People are going to be looking at your site on the go and it should look just as great on their phone or tablet as it does on their desktop.
If you're planning to run for office, there are a lot of decisions you need to make. Take a look at our political campaign tips to start your race with your best foot forward. Also, check back in with us throughout July and August for more blogs about political campaigns!