County Democratic Party and The GOOD Method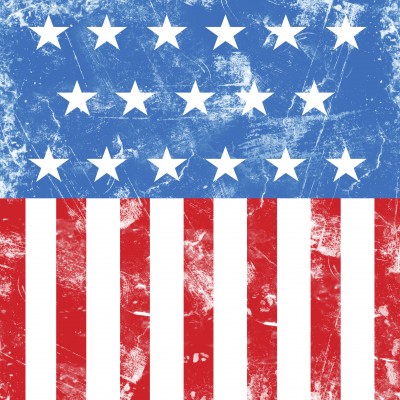 A County Democratic Party Can Be Difficult to Run. 
Before we dive down into the dos and don'ts, of helping your County Democratic Party , let's take some time and talk about what a County Democratic Party should do.
County Democratic Party's goal is to do one thing: elect Democrats. No matter the size, scope, or influence of your County Democratic Party – this is your objective. How you do this is a different story. Using what we call the GOOD Method, you can take your County Democratic Party to the next level.
Grassroots
Operations
Organizing
Development
Grassroots: In order to have an extremely successful County Democratic Party, you need to have a good grassroots movement. Having volunteers knock on doors throughout your county and talk to voters is imperative. As we move further and further into the digital age, there is no better method to create a conversion or inform voters than a face-to-face interaction.
Operations: Having a well-oiled machine of volunteers and leadership will keep your County Democratic Party moving in the right direction. In order to most effectively do this, one of the most crucial steps to take is to establish lanes. Create teams that keep everyone focused on their specific tasks at hand. Also, one of the most important parts of having an effective operation is data management. Keeping all of your voter information, volunteer information, financials, and other pertinent information in one place is absolutely necessary.
Organizing: Organizing is absolutely necessary to growing you County Democratic Party's power and influence. How do you do this? Set up phone banks and ask for volunteers during election season, set up informational meetings throughout the year, broadcast your monthly meetings, and most importantly, always track who attends these events and meetings.
One method to grow your County Democratic Party is to create smaller committees from different parts of the county (ex: Area 1 in the southeast, Area 2 in the north, etc.). If you have towns large enough to do so – it may make sense to create these Areas to allow some autonomy for growth. Then, once a month or more, you can have county events or meetings for the entire County Democratic Party.
Lastly, recognize achievement. Create awards for "Best Area Committee," "Organizer of the Year," etc. Creating incentives or an awards program can really push your members to excel. Again, to do this, data management is crucial, as mentioned above.
Development: This is by far the most important part of the GOOD Method. To wield influence in any State Party, your County Democratic Party is going to have to do two things – have bodies that attend events (organizing) and have the capability to fundraise. In today's electoral politics, having the ability to purchase a campaign headquarters, phone lines to organize, and advertisements for your endorsed candidates all takes money. For advice on fundraising, check out the next blog post, entitled "Fundraising for your County Democratic Party."
Lastly, I have to use this as a soapbox to clear up one point of contention between County Democratic Parties and candidates. Candidates for statewide office, county office, or running for your town's mayor are not a piggy. Nor are County Democratic Parties piggy banks of candidates. The only time money should be exchanged between the two is if an endorsement occurs. County Democratic Parties should not be asking candidates for money for "speaker fees" or to place an ad in their "program book" – no one reads them anyways. Then candidates – when you are endorsed by a County Democratic Party – you need to help with expenses they may disperse on your behalf.
As a County Democratic Party, raising money should be something you do – not candidates for elected office – unless you have endorsed that candidate. Remember, the sole purpose of your County Democratic Party is to elect Democratic candidates. By requiring donations from their committees, you are defeating your primary purpose.
Categories
County Democratic Party