Nonprofit Job Boards For Your Next Career Move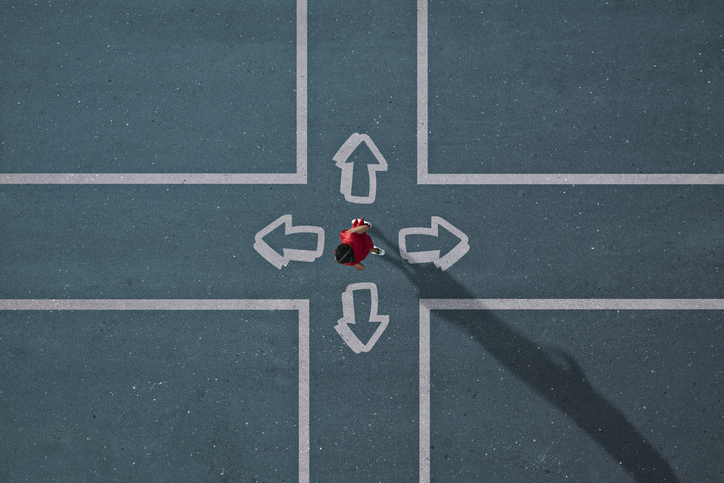 17 Nonprofit Job Boards for Your Search
If you're looking for your next career move that makes a difference, check out nonprofit job boards to find openings in the areas you're interested in. Below, we compiled a list of boards that will help you find the right fit. Check out our larger list of job boards, jobs banks, and search firms here.
GainPower:  Also know as the Jobs That Are Left Google Group ( JTAL ) - this national job board lists a variety of progressive jobs and is free to job seekers. You can search for your next position by keyword, title, location, and company and save your search to get email updates as more positions open up.
Sujata Strategies: This progressive job board is run by Sujata Tejwani, a well-known leader in the progressive movement. One of the plusses of Sujata Strategies is that instead of having to check the website, you get regular email updates sent to your inbox as new jobs open.
Idealist: Of all of the nonprofit job boards, this is one of the most well-known. Idealist is a nonprofit organization based in New York that focuses on progressive causes. Idealist has several filter options to help you narrow in on the type of job you want and the location you want to be in. It even has separate listings for internships, graduate programs, and volunteer work.
Inclusv: This board was created to ensure that people of color are represented at every professional level in the political sector, including nonprofit jobs. Membership is free, all you have to do is upload your resume. Once you join, you'll receive weekly emails about new job listings and invitations to trainings and webinars. 
Union Jobs: This site includes job openings for both labor unions and allied, sponsored organizations worldwide. If you're interested in a union job, just enter some keywords in the search bar to get started. 
Progressive Exchange: Progressive Exchange is an online community built to support progressive causes. By signing up for their list, you'll get regular emails about new openings and be a part of the progressive movement's conversation. Members often send questions to the rest of the list to crowdsource information and highlight important news, like Facebook lifting the moratorium on political ads. PX also has one of our favorite nonprofit job boards.
ReproJobs: This website lists jobs nationwide in the reproductive health, rights, and justice movements with a focus on jobs that provide healthy, supportive, and empowering workplace environments. These jobs include inclusive cultures, generous policies, and thriving wages. When you search for jobs, you can apply their many filter options like specific benefits listed (health insurance, paid leave, etc.) to find a position that meets your needs.
Interested??: This is a bi-weekly(ish) newsletter for people interested in social justice-minded jobs in nonprofit organizations, government, philanthropy, and more. 
 
Work for Progress: This is one of our favorite nonprofit job boards focuses on recruiting candidates for organizations like U.S. PIRG, Environment America, Green Corps, and other organizations that are making a difference for our environment, health, and future. They also staff one of the largest field campaigns in the country during every election cycle to elect candidates who will champion those issues. The organizations they work with are trans-partisan, so they reach out to every job seeker who might fight for their work—whether they're liberal, conservative, or anything in between.
WorkBlue. This community of Democratic job seekers and employers is designed to help talented change-makers find opportunities with Democratic candidates and committees, progressive organizations, and nonprofits. Their team sifts through job postings from credible groups, organizations, and campaigns and compiles nationwide listings with filters like location, category, and work type.
The Feminist Jobs Board: This board provides feminists of all genders with a space to find jobs that progress the status of women or encompass their passion for social justice. They have a Weekly Jobs Digest that goes out on Friday afternoons with nationwide openings from employers like Planned Parenthood, American Civil Liberties Union, League of Conservation Voters, and The National Women's Law Center. 
All Hands: This job board works with progressive organizations including nonprofits like Fair Count, National Audubon Society, and The Movement for Black Lives. Submit your resume to All Hands and they will vouch for your candidacy, encourage partners to review your profile, and introduce you via email to partners who are interested in hiring you. You'll also be linked to their recruitment team so you can let them know if you apply to a job with one of their partner organizations on your own and they can flag your profile for that organization. This board makes it easy to get directly connected with nonprofit organizations and other progressive groups. 
NTEN: The Nonprofit Tech Job Board compiles listings for tech jobs in nonprofit organizations. You can search for openings by keyword and location and make sure to follow NTEN on Twitter to stay updated on new openings.
National Council of Nonprofits: This job board houses listings from a variety of nonprofits across the country. You can search by category and location and get news updates on breaking issues for nonprofits. 
Jobs.Philanthropy.com: The Chronicle of Philanthropy created this nonprofit job board to provide career advice and help professionals find jobs across the nonprofit sector. You can search for positions using a variety of filters and, if you create an account, you can shortlist jobs, get alerts, and receive special offers. Make sure you upload your resume as well so employers can match your experience to their job openings.  
Foundation List: This is a national nonprofit job board designed to connect foundations, organizations, educational institutions, and socially conscious entities to passionate mission-minded job seekers. You can search for a job by keyword, location, and category and subscribe to that search to get email notifications as more jobs become available.
Nonprofit job boards are a great place to start your search, but there are other things you can do to increase your chance of getting the position you want. If there is an organization you're interested in, see if you are connected to someone who works there (this is typically done via LinkedIn) and ask for an informational interview. Even if they don't have any current openings, an informational interview will help you build connections with people in that organization and give you a sense of what it would be like to work there. You can also hire a career counselor to help you figure out your goals and get advice on the job search process like writing a good cover letter and updating your resume. Make sure you also check out our larger list of job boards, jobs banks, and search firms here. Also check out our Issue Advocacy Campaign Guide to hit the ground running at your next job.
Categories
DC Political Job