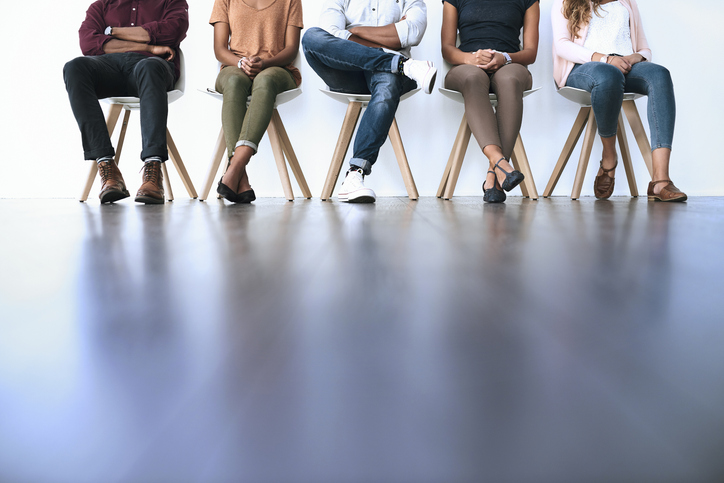 Campaign Jobs Board & Job Banks:  Find Nonprofit and Political Jobs
Campaign jobs on the left side of the aisle can be challenging to find, so can any political, advocacy or non profit jobs. Don't just google "political jobs near me ", We have developed our mega job search list to take out the guess work. What started with a few job lists like Tom Manatos, Brad Travers, and the Jobs That Are Left Google group has grown up. We now have over 40 sites on this list, that focus on a wide variety of jobs in the political and nonprofit space.
There is more than one path to navigate the road to a good campaign, political  or nonprofit job. Trying to navigate the landscape of job boards, job banks, and list serves that make up a job search can leave you with a headache or worse. Having to pay for services that don't yield you the job you seek can also be a pitfall of the typical political job search. 
 
Headhunters for nonprofit, political, and campaign jobs are few in number (we list our favorites below), so good networking combined with these online resources is key, but the cost and the result can vary greatly. Your next campaign or political job might be out there waiting to be found, but there is no magic formula, just networking, a clear direction, follow up, and persistence. 
 
Here, we have curated a list of our favorite headhunters, fellowship programs, political job boards, job banks, internships  and other places to help you on your way to political jobs, campaign jobs, or nonprofit jobs and some of our tips to navigating them.
 
Job Boards
A job board is a place where specific campaign jobs are posted every day. Some of these boards are free, some are paid. Take a look and please let us know if we missed your favorite.
 
Jobs That Are Left: This national job board started as a Google group and is now a full-fledged job board run by GainPower (formerly Democratic Gain). Jobs That Are Left is a list of progressive jobs for both organizations and consulting firms as well as campaign jobs. It is free for job seekers, but you need to pay to list a job. 
 
Brad Traverse: A subscription-based job list that requires you to pay to get the listings. This is a well-established list but is focused mostly on jobs in DC. 
Campaignsick - This job board is a google group jobserve run by Nancy Leeds. The Campaignsick jobserve has  free listings and free access for those promoting and looking for job with progressive causes and campaign. 
 
Sujata Strategies: This job board is run by Sujata Tajuani, a progressive political and organizational consultant. Sujata's job board has a focus on progressive organizations. It is free for job seekers, but job listers are required to pay.
 
Idealist: A job board run by a progressive nonprofit for progressive nonprofits and companies that serve them. We are big fans and have gotten many employees through this site. It is free for job seekers, but job listers are required to pay.
 
Inclusv: This job board focuses on diverse hiring and has a growing group of applicants and organizations who are looking to hire a more diverse pool of talent. 
Black Beltway: This is a DC-focused Google group for diverse hiring but may include other locations or remote positions.  
 
DC Family Communicators: The first and only professional networking organization for LGBTQ communications professionals in Washington, D.C. Focused on boosting the engagement of LGBTQ communicators in the professional life of Washington, D.C. by connecting LGBTQ communications professionals with one another via networking events, Facebook and LinkedIn groups, and an email list that includes job leads and other news and information.
 
Public Affairs Jobs: This is a free blog for both employers and prospective employees that lists public affairs and communications jobs, it has up-to-date and clear listings.
 
Union Jobs: This is a clearinghouse for union jobs. Unions have to pay for the listings but applicants can look at listings for free. 
 
The AAPC: The American Association of Political Consultants has a list of jobs mainly at political consulting firms but also includes the occasional campaign jobs.
 
Tom Manatos: This is a subscription job list that charges for both listings as well as for job searches.
 
Progressive Exchange: This listserv is specifically for progressive issues and often has many nonprofit job seekers and employers and often features campaign jobs. 
ReproJobs: This lists jobs in the reproductive rights movement. ReproJobs believes that organizations within the reproductive health, rights, and justice movements can lead the progressive movement by providing healthy, supportive, and empowering workplace environments that include inclusive cultures, generous policies, and thriving wages. 
 
Interested??: This is the bi-weekly(ish) curated newsletter for people interested in social justice-minded jobs in nonprofits + govt + philanthropy + campaign jobs + everything else!
 
Work for Progress: This job board is specifically for issue advocacy organizations that are hiring their next champion.
 
Political Job Hunt: This is a worldwide job board specifically for politically based jobs.
 
Hill Zoo: While this site looks like it was designed in the late '90s, the content is up-to-date and free for job searchers. If you are an employer, job listing costs $95 a month.
 
Organizers for America: This job board is specifically for campaign and union organizers looking for work.  You must make an account, but it is free to join and post jobs.
 
Campaign Jobs: This is a straightforward political job board that focuses mostly on campaign jobs in major US cities.
 
Work For Congress: If you are seeking a job on Capitol Hill, in policy, or on a campaign, this website is for you.
 
District Daybook: This is a job board that started right here in DC and has expanded to include jobs nationwide. This site requires you to have an account to participate.
Dome Watch: This list is focused on working for Democratic members of congress. 
 
Work Blue: This is a job board designed to help talented change-makers find opportunities with Democratic candidates and committees, progressive organizations, and nonprofits.
 
All On The Line: This group is dedicated to working on redistricting issues throughout the country.
 
Feminist Jobs: The Feminist Majority Foundation's Jobs Board lists feminist and progressive organizations.
 
America Votes: AV works with over 400 state and national partner organizations to advance progressive policies.
Recruit Disability: This is a job board that helps people with disabilities with job finding across a multitude of industries. 
 
National Congress of American Indians: This is a list of job opportunities submitted by employers that are American Indian, Native Hawaiian, or Alaska Native businesses, governments, or organizations. The list also includes opportunities submitted by businesses or organizations seeking Native American applicants.
 
Public Affairs Council: PAC is a nonpartisan, nonpolitical association for public affairs professionals worldwide and lists a plethora of public affairs jobs. 
 
Opportunities in Public Affairs: OPA Jobs lists Capitol Hill jobs, legislative jobs, and public affairs and PR jobs in the Washington, DC area and nationwide.
 
Congressional Jobs: This is another great resource to find jobs directly through the House Majority Leader's Office. 
Dino DNA: A listserv for left-leaning announcements including campaigns, data, media, advocacy, and more. Sign up to receive job announcements here! 
 
Job Banks and Party Jobs 
A job bank is a place to add resumes online so the organization gets to keep a group of talent they could send out to campaigns or affiliate organizations.
 
DCCC: The Democratic Congressional Campaign Committee has a job bank on their website.
 
Emily's List: Emily's list is a great place to submit your resume if you are looking for a campaign job.
 
DNC: The Democratic National Committee has a talent bank, job listings at the DNC as well as state party jobs.
DSCC: The Democratic Senatorial Campaign Committee: Lists jobs for specific races as well as collects resumes for finance jobs. 
 
DLCC: The Democratic Legislative campaign committee has listings for jobs at the national committee as well as lists campaign jobs in states through its email blasts.  
 
DAGA: The Democratic Attorneys General Association lists jobs related to their committee and AG races around the country.  
 
Data and Tech-Focused Job Boards: 
Progressive Data Jobs: This supports job-seekers in finding data, analytics, and tech jobs across the progressive and Democratic space.
Public Interest Tech Job Board: This is run by Code for America listing jobs within the public interest sector with a tech focus.   
 
People of Color in Tech: POCIT is a job board that connects people of color with jobs in tech. 
 
All Hands: This is a job board that lists jobs in digital tech, data, and operations.
NTEN: This is a tech and digitally focused job board for nonprofit jobs. 
 
Nonprofit and association-specific lists 
These lists focus on nonprofit and association job listings. 
ASAE: The American Society of Association Executives has a job site with a lot of opportunities for work in associations across the country. 
National Nonprofits: This is a job board with a comprehensive list of nonprofit jobs.
 
The Council of Nonprofits: This website features a variety of nonprofit jobs across the country. 
The Chronicle of Philanthropy: Here you can find jobs with a focus on management development and other senior nonprofit jobs. 
 
Foundation List: This is a national nonprofit job board that focuses on nonprofit organizations, foundations, associations, unions, and educational institutions.
Impact Opportunity: This organization provides a job board, content, and tools to support nonprofits, foundations, and mission-driven companies.
 
Search firms for nonprofit and political jobs
There are a lot of search firms that do some work in the nonprofit political and organization space here is a list of some of our favorites who have consistent listings for political, advocacy, and nonprofit work. 
BridgePoint Associates Is a recruiting company focused on non profit work 
Capitol Works: a DC based executive search firm that connects talent with public affairs, non-profit, and corporate clients.
DRi Consulting: DRi provides executive search and development services for nonprofit organizations. 
 
Grossman Solutions: Is a search and recruitment firm that works in political, advocacy and nonprofit organizations. 
  
Isaacson, Miller: This firm recruits for the leadership of the nation's civic infrastructure and provides a list of executive positions within this infrastructure.
 
Koya Partners: This is another firm that provides executive search and advising services to nonprofit organizations.
PNP Staffing Group: PNP finds professionals for nonprofits and has a job board with custom search keywords. 
 
Scion: This is a search firm that focuses on nonprofits and educational institutions for search process leadership and candidate management.
 
Temporary job placement services 
Politemps: This is a legislative, government, & political staffing service for the D.C. Metro area.
Creative Circle: This is a recruiting and consulting services company that specializes in digital marketing and creative staffing, managed services, and in-house studio development.
 
Fellowship programs
Fellowships are short-term professional or work opportunities that often come through a school or college. They can last from a few months to several years.
 
The Victory Institute: This is a great organization that has a fellow program for LGBTQ+ leaders as well as a congressional internship program. 
 
The Blue Leadership Collaborative: This is a modern fellowship program to help support progressive leaders get their start in politics. 
New Leaders Council: This organization has a great fellowship program for progressive millennial thought leadership.
 
Internships: Many of the above sites have internship listings but these two have more of a focus on intern programs.  
If you are looking for a job or internship at the Campaign Workshop check out our listings here 
Campaign Jobs & Political Careers Need You! Questions? Drop us a note!