Finding Political Jobs in DC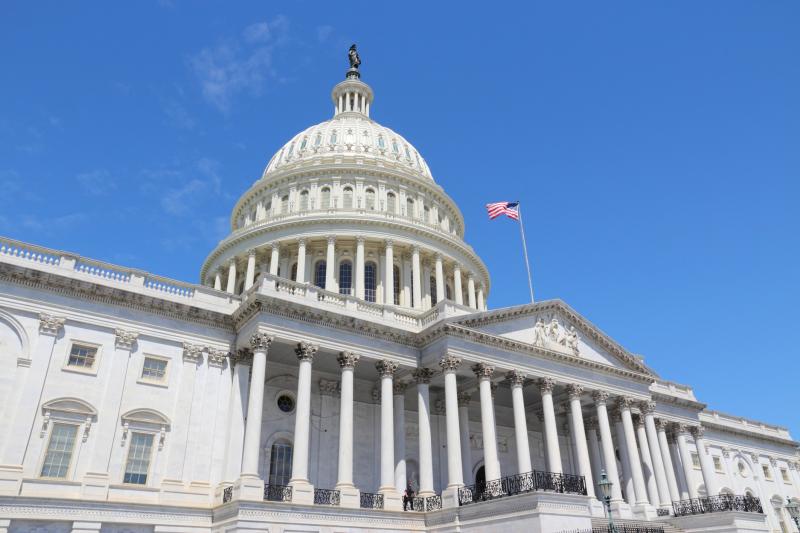 Learn How to Find Political Jobs in DC
Anyone with a love of Washington D.C. who works in politics, has been here before: you are stuck in the never-ending vortex of finding political jobs in DC. This post is not going to be liked by everyone, but it lays out the experiences I've had through the job-hunting process. Also, if you don't work in the political world, you may have a different experience in finding political jobs in DC.
Let me give you some background to start—I've worked for campaigns, unions, and firms and have worked under a lot of contract positions.  Contract positions come with end dates, which means unemployment.  
Here are some guidelines I like to tell anyone who asks how to find a political jobs in DC.
Don't Rely on Job Fairs
Most of the jobs that organizations are offering have either already been filled, or they are filling them internally.  I have never met anyone in the DC political world who says, "yeah, I got my job through a job fair." It is a good way to network and to get informational interviews but not the best way to land a job. 
Get Professional Resume Help
You'd be surprised, even for smaller entry level jobs in politics, hiring managers are getting hundreds and—sorry to admit it—maybe thousands of resumes.  You want yours to stand out as much as possible and for it to be perfect.  Most of us will need the help, so don't be afraid to ask. 
Create Several Resumes and Cover Letters
Your resume and cover letter should always be personalized to the specific job you're applying for.  Don't be that guy or girl who sends a cover letter with the wrong organization name and address on it.
Create Lists 
This is a three-part point:
When you first start looking for a job, sit down and create a list of all of the places you'd like to work, where you want your career to go, and what your ambitions are.  Know what you're looking for.
Create a list of every single person you know in the political world.  This includes internships, the guy you met at that happy hour, and your mom's friend from college.  You'd be surprised where help comes from.  From that list, email every single one of them and ask them to coffee or lunch.  If they're out of town, ask them to jump on the phone.
As you apply for jobs online, track every single one of them.  Depending on the day, especially if you're not working at all, you'll want to apply for 3-5 jobs daily.  Set aside the time and you can get that done in 2-3 hours, which isn't bad.
If the Right Opportunity Comes up, Don't Be Afraid to Jump
If you get contacted to run a race or operate in a higher capacity on a race in another part of the country, take it.  You can always come back after the cycle and try again.  I did this twice and many of my friends did as well. There will always be political jobs in DC, so don't be afraid to explore other options early on in your career. 
If You're Committed, Stick It Out
When I came back to DC the last time, I committed.  I moved into an apartment without a job and within a month I was working full-time.  If you want to make the commitment, make the commitment.
The Cold Hard Truth - It's Who You Know
Sure, you will get a lot of interviews through what you apply for online, but that doesn't always seal the deal.  To find political jobs in DC, you'll need to develop contacts in the political world and utilize them.  After my last contract ended, I had a pool of people I was emailing weekly with the jobs I had applied for to see if they knew anyone, so I could get my foot in the door.
Happy Hours, Coffees, Lunches, Repeat
Look, DC isn't cheap, but you'll need to find ways to make contacts and develop relationships.  Look out for events on the Hill for happy hours.  If you're short on cash, pull the classic trick - water and lime, it works every time.
Don't Be Afraid to Live or Stay in Weird Places
I've commuted from Baltimore, stayed on couches for weeks at a time, and I even once used hotel points for a couple days of interviews. 
Lastly, Don't Ever Give Up
The most disheartening feeling is making that call, "Mom, I'm coming home."  Don't ever, under any circumstances, give up.  I once checked ID's at a bar to pay my rent.  There are plenty of service jobs in DC that can get you by.  Don't make that phone call, just don't do it.  
Categories
DC Political Job