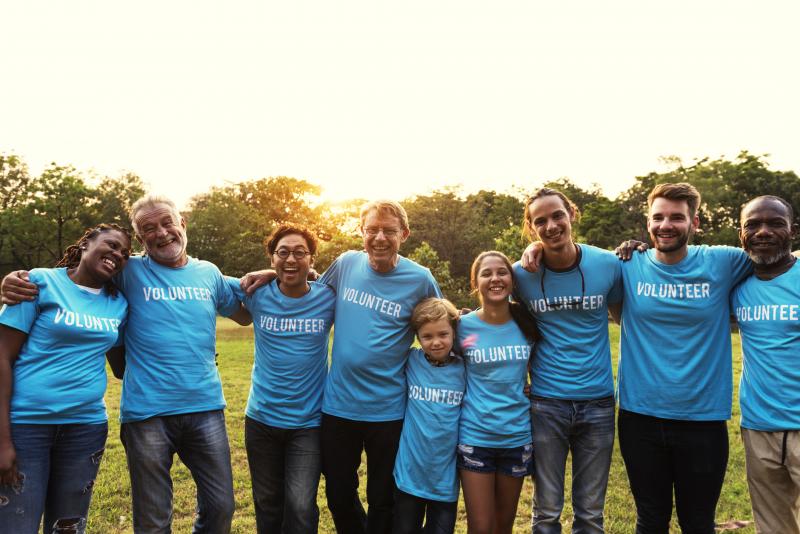 Volunteer Recruitment Tactics to Grow Grassroots
Volunteer recruitment is never easy. It usually starts like this:

The campaign is just getting going, although your community seems enthusiastic, you are just not getting the massive volunteer support you expected. You keep getting all these excuses from your field director and team.

You are now starting to get a little discouraged, you tell yourself that you are just getting started, that you can knock on doors alone, that it's too early to knock on doors, you'll wait till Labor Day to find volunteers, or wait until your new staffer starts.

You name it, I have heard every excuse, and yes, there are days when you will need to knock on a door alone, but when done right, volunteer recruitment can build on itself. It can create steady growth over time. When done badly, you can have a volunteer desert.

Here are 16 rock solid volunteer recruitment tips to get your grassroots campaign started:

1. Create a volunteer pledge. The best way to begin volunteer recruitment is by reconnecting with individuals who have volunteered for your organization, campaign, or a similar campaign in the past.

2. Ask your donors to volunteer. A lot of times someone writes a check and is not asked to do anything else besides writing more checks. This is a mistake, some of my best donors have become volunteers, the reverse is also true. Keep asking till folks say no.

3. Interns come in all varieties, from college kids to high school programs. Interns have been the best volunteers I have ever had. Paying a small stipend and food can help.

4. Make sure you cultivate groups from key organizers, donors, and staff. Like-minded groups agree with your issues and likely have some fired up folks. Give them special updates, make the group feel like they are a part of the team, and stop by member meetings find a group volunteer who can help keep the group up-to-date. Ask for more help and keep your campaign at the top of their minds. Be the squeaky wheel but be supportive and grateful as well.

5. Ask folks who are supporters at the door to do more and volunteer. The big secret to organizing is not being afraid to ask. I have found some of my best campaign volunteers by asking people to knock on doors with me, and it worked extremely well.

6. Find folks from the last good campaign in the area. When I was managing campaigns, I would find out who managed the last well-run campaign in town. I would call the managers and field organizers and ask them who their best volunteers were, then I would call them.

7. Pay a stipend to get more time from good volunteers. But be careful, paid staff can be great, but you need to make sure you have the budget to pay them.

8. Set real goals for canvassing and events. To get campaigns moving, there is nothing like an ambitious goal and organizers competing to achieve it.

9. Develop ways to draw out supporters for volunteer recruitment. Ask each of your regular volunteers to give you a list of 3 people they believe would make good volunteer prospects. Instruct your canvassers and phone bankers to slip in a "would you volunteer?" question to the most enthusiastic people they encounter. Find ways to incorporate volunteer recruitment into the other aspects of your campaign.

10. Add virtual tactics into the mix. Think tele-town halls, texting, and zoom meetings.  Don't just stop at in-person field. 

11. Follow up at least 5 times. I know we have high standards, but you need to ask a lot to get a lot. Follow up often and in multiple ways. Folks don't always respond to emails, try texting and social channels too. 

12. Thank them. Show real appreciation for your volunteers and they will do even more. A "thank you" is something that should take some effort. Try a handwritten note, go beyond an email or a form letter, but don't forget the thank you.  

13. Don't make assumptions. Too often campaigns make assumptions that people on the team (volunteers, donors etc.) understand what they need and why. Don't assume.  Tell them clearly and directly what you need.
14. Explain why. Explain the reason behind the need. The "why" will help with motivation, drive response, and action from your volunteers.
15. Have a volunteer plan. Have a clear set of ways you will use volunteers, so when you recruit them, you have real things for them to do and have a plan for how to get tasks accomplished.
16.  Look across silos. Look for advocates everywhere in your organization. Sometimes advocates are right in front of you. Board members, donors, coalitions partners, and folks who have signed a national list but have not taken a local action are all good places to start.
Quick tips: 
•    Plan your goals, strategy, and tactics to find and deploy volunteers.
•    Look across silos for volunteers to find your best volunteers. 
•    Make sure your ask is clear and to the point.  
•    Ask folks to volunteer, multiple times, in different ways.
Use a templated ask and keep refining it: We have been fighting to stop X for 20 years. The hearing is next Tuesday at x. We are short 100 signatures to reach our goal, act now.
Remember, clearly define your goal, the why behind your goal, and what you need your volunteers to do.
Bottom line, make sure you are staying organized and being clear with your follow up with volunteers. If you are not organized, you might be able to get volunteers to start, but you won't likely get them back.

Have questions about volunteer recruitment tactics? Ask them here.