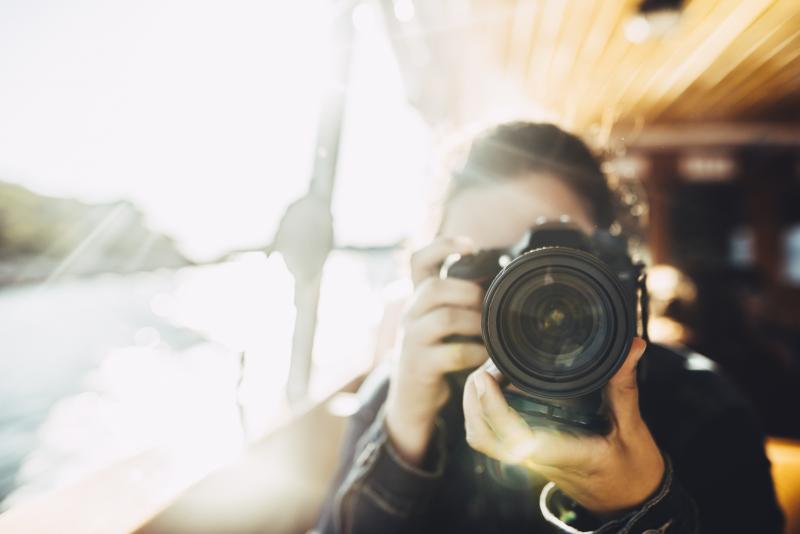 Political Campaign Photography Shoots Are Worth the Money
Good political campaign photography is a must.
Good political campaign photography is the cornerstone of a quality communications program. We've all seen bad political advertising. It's a kind of bad that transcends the traditional meaning of the word. But it doesn't have to be all European stock photos misused in Kentucky or stock photos of supposed endorsers (good grief, do NOT do this!). We can do better.
While this post is particularly salient if you're a candidate or membership institution that needs to include photos of your members or candidate in your communications, I'd say that if you're putting together any sort of communications program or ad campaign that involves a visual element, you should think about investing in a custom campaign photo shoot.
Obviously, there is a time and a place for stock photography. It can be an incredible tool, and while prices vary (think $15 to hundreds of dollars), you can usually find something to fit your budget if you look hard enough. But there will be times when you can't get what you need from a stock photo retailer (e.g. candidate headshots or photos of your members). While it's certainly appealing to forgo the cost of hiring a professional photographer by finding someone you know that has a camera and a desire to help you out, don't do it. Pennywise and pound-foolish is a saying for a reason.
First, there is the basic difference in the quality you'll get back. Professional photographers make their living taking pictures, and it shows. I can usually tell immediately when I get amateur photos from clients, and likely so can the recipients of your communications. Good photos serve to highlight and enhance your message, and bad ones will distract from it, plain and simple. There is definitely a movement toward imagery and footage that feels more "authentic," but don't confuse that with low-quality work. Instead, that means your campaign photography should be minimally retouched (skin should look like skin, not an oil painting) and reflective of who you (or your members, or your constituents) are. You're not campaigning to be Glamour Shots Master.
Second, a custom campaign photo shoot doesn't have to cost you tons of money. Most photographers will work with you if you're facing budget constraints (they're people too!). You don't have to rent out expensive studio space either – most of these shoots will benefit from a more organic location. Is there a nice park in your area that would provide a good backdrop? Does one of your supporters or members have a sunny living room where you could shoot? Is there a plain brick wall against which you could shoot some headshots? If you feel you do need a studio, don't hesitate to ask the photographer if they have any suggestions.
Third, custom political campaign photography is an investment and should aim to create a reliable photo library for your campaign or organization. Essentially, you're investing in your own stock photography – photos that you can return to again and again for your communications needs. So, while your initial expenditure might be more than you'd spend on a photo or two, what you get should really pay for itself over time.
Quick tip: When you are planning a photo shoot, make sure that you negotiate ownership of and rights to all the high-resolution files. If for some reason the photographer or consultant objects to those terms, find another photographer/consultant.
At the end of the day, custom campaign photography means your campaign or organization can get the exact photos you want, and you can plan for your future needs, all while saving money over the course of the long-term and ensuring that your communications include high-quality images that enhance your message.
More questions on political campaign photography or campaign photo shoots? Drop us an email or comment below.