TCW's Favorite Books of the Summer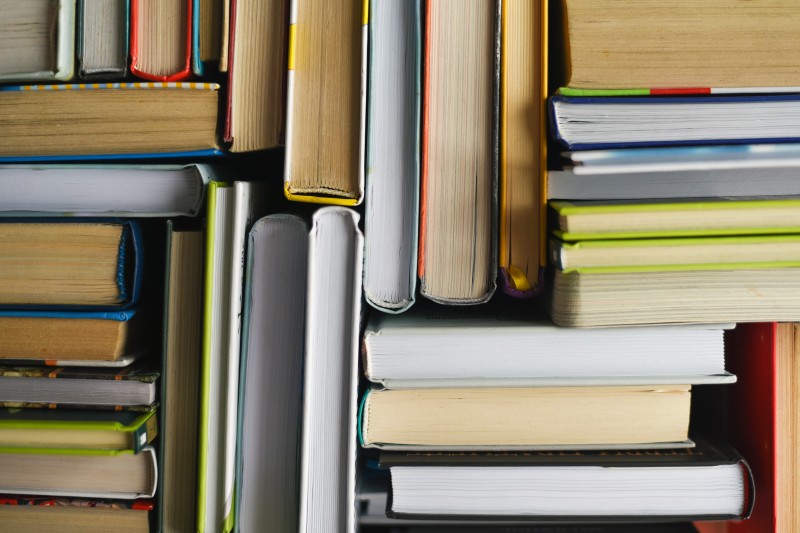 TCW's Favorite Books for the End of Summer 
As summer ends, Labor Day is a good time to read one of our favorite books. Check out the top 2023 reading recommendations from The Campaign Workshop Staff. From heart-wrenching memoirs to inspirational tales, this list contains just about everything for everyone. Check out our staff's picks for the best books of their 2023 summer!
My Body by Emily Ratajkowski. Account Manager Phoebe Retta chose this book. My Body is a profound collection of essays highlighting the author's harrowing journey as a model and actress. The book recounts how her body often does not feel like her own, but rather a commodity for men. It also explores the power of feminism, sexuality, and what it means to be a woman through the often exploitative relationship with men.
As Long as the Lemon Trees Grow by Zoulfa Katouh. This book was chosen by Steph Khani, our Production Manager. Set in Syria during the Syrian Revolution, it's a story about love, hope, and the meaning of home told from a perspective that is vastly underrepresented in literature. The main character Salama Kassab was a pharmacy student when the war broke out and must decide how she will respond to the cries for Syria's freedom.
Jazz by Toni Morrison. Shashone Lambert, our Accounting and Human Resources Associate, chose this book. Written by Nobel Prize-winning author Toni Morrison, this book revolves around a love triangle. Joe and Violet are married, but Joe falls in love with Dorcas anyway. Dorcas eventually loses interest in Joe and he makes a violent decision. This book tackles themes such as violence, race, and motherhood.
The Night Guest by Fiona McFarlane. Art Director Mitchell MacNaughton chose this book. This novel is about solving the mystery of a crime committed. The main character Ruth, an elderly widow, believes her mind to be failing her after a series of guests come to visit her. First, a tiger, and then a woman named Frida. This book blurs the lines between reality and fantasy and contains themes of aging, trust, and fear.
Lessons in Chemistry by Bonnie Garmus. Beth Taubman, our Chief Financial Officer and Human Resources Director, chose this book. This book recounts the story of Elizabeth Zott, a scientist in 1950s America who is forced to become a TV chef. It tackles themes of sexism and feminism in the 50s & 60s and the struggles associated with them.
Rest Is Resistance: A Manifesto by Tricia Hersey. This book was chosen by Sales and Executive Assistant Allyson Smith. This book was written by the founder of Nap Ministry, an organization advocating for naps as a form of liberation against capitalism and white supremacy. This book pushes back against the brainwashing of capitalism and stresses that one's worth is not determined by how much one produces.
Lost at Sea by John Wukovitz. Account Associate Enrique Rivas chose this book. This World War II biography is about survival, faith, and the will of the human spirit. In this book, 8 men traveling by plane become lost and have to crash land in the Pacific Ocean. Being stranded at sea for 24 days, the crew must struggle to survive.
Red, White & Royal Blue by Casey McQuiston. Vice President Martín Diego Garcia chose this book. This book, recently adapted to the big screen, is about the budding romance between the First Son of the United States Alex Claremont-Diaz and Prince Henry, who is in line to the throne. The two navigate their secret romance and eventually decide to brave public opinion and reveal their relationship. This novel explores themes of identity, acceptance, and love.
Just Mercy by Bryan Stevenson. TCW Founder Joe Fuld chose this book. This memoir tells the story of Bryan Stevenson, a lawyer who founded the Equal Justice Initiative. Stevenson, a descendant of enslaved people, grew up poor in Delaware, but eventually attended Harvard Law School. This book focuses on his time as a lawyer, the work he does, and the clients he serves. The most prominent character is Walter McMillian, a man on death row. The themes of this book include anti-racism, perseverance, mass incarceration, and social justice.
Carrie Soto is Back: A Novel by Taylor Jenkins Reid. Alice McLoughlin, our Account Associate, chose this book. This fictional book is about Carrie Soto, a retired tennis player and one of the best the world has ever seen. After 6 years of retirement, her record was smashed by a Nicki Chan, and she decided to come out of retirement to beat her. Coached by her father, she has one chance to recover her title in her final season.
The Anthropocene Reviewed: Essays on a Human-Centered Planet by John Green. Senior Account Manager Julie Watson chose this book. This book has been described as essential to the human conversation. This collection of essays and the author's first non-fiction work seeks to explain the current geological era–the Anthropocene. This book, adapted from the podcast of the same name, focuses on the dangerous uncertainties of life as well as how to fall in love with life.
Old Enough: A Novel by Haley Jakobson. Marketing Manager Elizabeth Rowe chose this book. This book explores queerness, love, community, and what it means to be a sexual assault survivor through its main character Sav Henry. Sav is a sophomore who is ready to come out of the closet. Through her high school crush she explores new feelings, but also must face old trauma through her childhood best friend's marriage.
From Handguns to Paintbrushes: A Memoir of Self-Destruction, Rock Bottom, Hope, Change, and Love by Joseph de Leyer. Intern Vienna O'Brien chose this book. This memoir details his life of crime and poor choices. While the circumstances of his life were unfortunate, he perseveres through his love of art and desire for education and rises above.
Between Two Kingdoms: A Memoir of a Life Interrupted by Suleika Jaouad. Intern Evan Wilkerson chose this book. This memoir details a young woman's journey from diagnosis to remission and it explains how finding the cure didn't mean the end, but rather the beginning. This new beginning is shown through her road trip of healing and discovery. This book shows themes of loss, uncertainty, and renewal.
Have any questions? Drop us a note!
Categories
Political Books