Self-Care Ideas for Post-Election Season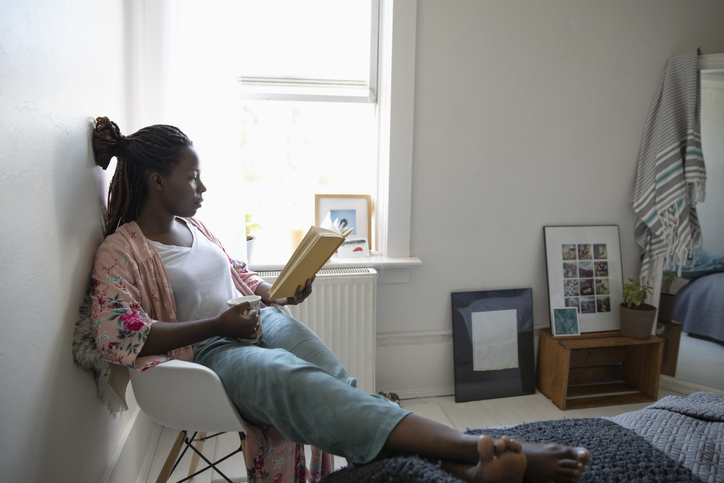 Run a Winning Campaign, Then Try These Self-Care Ideas
You've worked hard to run a strong campaign—now you can carve out some space for some post-election self-care ideas!
If you work in the campaign world, I'm willing to bet you're deeply acquainted with post-election burnout. While that fatigue may be more acute after presidential and mid-term elections, never discount the exhausting pace of state and local races. No matter the election year, type, or outcome, it's crucial to take care of yourself after you take care of your campaign.
We all need to stay engaged and keep advocating for the issues that matter and the leaders who will bring our democracy back from the brink of crisis. But before you dive back into the stress of the impeachment inquiry, the upcoming primaries, and the 2020 general election, give our self-care ideas a try—we promise you won't regret recharging.
Be with the people you love.
The energy you've spent on your campaign or cause has likely been at the expense of quality time with your loved ones. Nourish your relationships—have dinner with your family, reach back out to the friend you've bailed on every week, get out of town with your significant other. Give the Danish concept of hygge a chance by lighting a candle, having a hot (or stiff) drink, and prioritizing a good catch-up session with the people you care about.
Let yourself be lazy.
It's a jarring transition to go from the "everything now" energy of a campaign to the quiet aftermath of an election. Once you follow our steps to end your political campaign the right way, let yourself be lazy. Despite the relief of a campaign's end, you may feel like a former shell of yourself for a few weeks (or months). You may even feel guilty for not being busy. Revel in your free time and let yourself unwind. If you're like me, this means binge-watching the X-Files (I know the truth is out there), doing a face mask every night, and reading a good Norwegian crime novel. Take time for yourself in whatever form you see fit.
Get away from your screen.
Screen addiction is real, and it makes it harder to be present in our surroundings and relationships. After the election, try to get some space from your computer and your phone (Ryan Holiday has some great tips for doing so—the iPhone's "do not disturb" button might be the closest thing we have to magic in this world). 
Get out of town.
I felt burned out after the 2018 general election, so my professional development funding request to my boss for 2019 was on the unconventional side. Instead of going to a conference or taking a course, I asked for help paying for a NOLS Alaska women's backpacking course. Unplugging for 10 days in the wilderness of the Chugach Mountains without my phone helped me decompress and strengthen my leadership skills and confidence (in the outdoors and the workplace). It didn't hurt that I also got to hop on the Alaska Railroad and explore the local beer scenes of Anchorage and Seward. You don't have to go out into grizzly bear country to bounce back from a busy election year, but plan a post-election vacation of some kind—you've earned it.
Nix the sad desk lunch.
If your election-oriented job involves being at a desk, take the time to leave it more. I bring a picnic blanket to work every day so I can sit outside and read while I eat. If it's cold or rainy, I have go-to indoor spots that force me to physically leave my office. If you're content eating lunch at your desk, at least make sure you're getting up throughout the day to walk around (I've found that having a small water bottle forces me to get up at least every hour to re-fill). Getting a standing desk has also changed my life, and it could easily change yours too.
Eat well.
Political campaigns are a notorious enabler of quick meals, often in the form of fried take-out food. If you're a cook, carve out some time to get back into making yourself nice meals (homemade pasta fagioli is my number one go-to). If you hate cooking, treat yourself to a nice dinner or two (or ten).
Laugh more.
Election cycle stress hits hard, so make time for the lighter things in life during and after. I like listening to podcasts with my favorite comedians and watching stand-up specials, and I'm also a huge proponent of romantic comedies. Seek out whatever makes you smile—take a moment to take yourself less seriously. 
Breathe again.
As crazy as it sounds, it's easy to forget to breathe when we're busy. Take long walks, hikes, bike rides, runs, or try a yoga or meditation class to combat this. Outside of exercise, I find strange comfort in the Spotify album "Sleep Sounds for Sleeping Soundly"—don't knock sitting still on your couch or in your office engulfed by the sound of ocean waves until you try it.
Try a new hobby.
If you're the kind of person who gets stressed about having too much free time, dive into a new hobby—learn to bake bread, knit, ski, fish, make sushi, you name it. If something excites you that you've never done before, now could be the perfect time to try it.
---
These self-care ideas may save your sanity after a stressful election cycle. Do you have other self-care ideas? Let us know in the comments!
Categories
Political Campaigns