Fundraising for Your County Democratic Party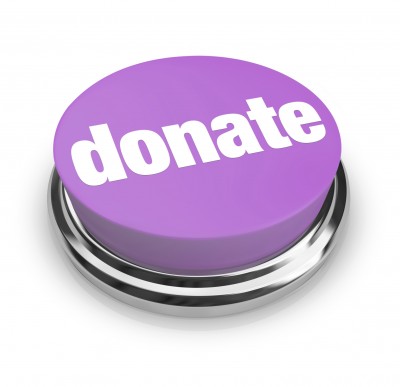 In Our Last Blog Post, We Discussed the GOOD Method and How to Run an Effective County Democratic Party
One of the takeaways from that post was development – primarily fundraising.
Beyond organizing, there is no better way to not only grow your County Democratic Party, but also wield it more power and influence than fundraising. This post will examine the steps to take to optimize your fundraising potential for your County Democratic Party.
Starting off, you'll have to envision your fundraising plan and agenda like a web. Every person who donates to your County Democratic Party has friends that will most likely be willing to do the same, and them three more friends, and so on and so on. But before we get down into the specifics, you'll first need to get together a plan.
Now, we're not talking about throwing your annual County Democratic Party potluck dinner or raising small dollar donations online. What we're talking about is the larger donors, beyond the $100-$250 range.
First, you'll want to get your Executive Board, current large donors, and all others that you may think have a large network to sit down and do what we call a debrief. A debrief is when you go through someone's past and see if they know anyone that may be willing to donate (sorry to put it bluntly). You'll ask them to guide you through their life story: "where did you go to college, where did you grow up, where do you go to church, who else goes to church with you, etc." Then finally, ask them to go through their phone, also called rolodexing. Once you have this large list of names that this individual has provided to you, go through it with them one last time. With their list, you'll want to identify people that can give a large amount. You'll want to set up a meeting with these folks.
So now, once you've done this to everyone we mentioned before, you'll need to set up a fundraising training. This training is imperative because now, you're going to take the lists all of those individuals helped to develop and give it back to them, because they are going to make the ask. Let's put it this way – if you were to call your best friend and ask them to donate to a cause, they probably would, but if your boss called your best friend, they most likely wouldn't. In this training you'll want to cover a range of topics:
How to make an effective fundraising ask.
Topics to discuss.
Identifying larger donors.
Setting up meetings.
As mentioned previously, if a donor is – say a prominent business owner in town, or someone who may have a lot of capital to spend – it may be worthwhile to have the friend and the Chair of your County Democratic Party sit down and make a much larger ask.
So now, you've had your meeting and fundraising training, what's next?
Now, you'll want your Board, volunteers, etc. to start making their asks. As a Chair, you'll want to make even more asks, follow up with maybe's, and have those large donor meetings that individuals set up with you.
The next step is to follow up with leads. Through this entire process, you should have made some great connections. You'll want to follow up with them, and see if they can do what your original group did and expand your spider web.
There you have it, a basic overview of how fundraise for your County Democratic Party. If anything, you'll be able to vastly expand your network for possible donations in the future. Taking this first step to changing up the way you fundraise is definitely a step in the right direction.
Categories
County Democratic Party