How to Land Your First DC Political Internship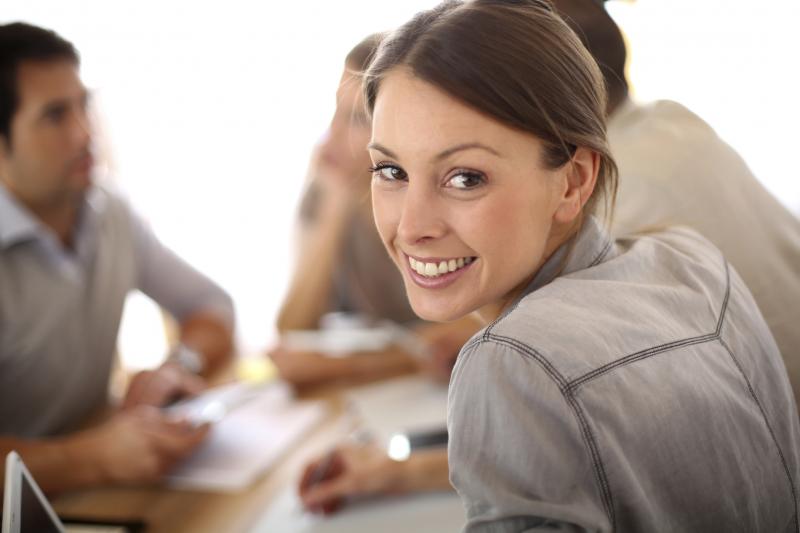 Your Guide to Finding a Political Internship in Washington, D.C.
Are you a college student interested in pursuing a career in politics? Do you have absolutely no experience in the field and not a clue where to get it? Fear not! I'm going to walk you through how to begin your journey into politics. The first step is getting a political internship.
Internships have grown increasingly important throughout the years. I was told at the beginning of my college career that getting an internship would help land you a job after graduation. However, now it seems students need three to four internships just to catch the eye of an employer. That's why it's important to start looking early. Here are some tips on how to get started!
1. Take advantage of school internship programs
Many colleges and universities offer internship programs in Washington, D.C. My university, Wittenberg University, was a part of the Lutheran College Washington Semester Program. The program directors helped us build our resumes, gather letters of recommendations, and find internship programs that best suited our interests. I was fortunate enough to serve as the research intern for the Democratic Senatorial Campaign Committee. This was my first internship, which has helped me tremendously throughout the remainder of college.
2. Utilize school resources
If your university has a career center, use it! They can help you build your resume and help you write cover letters for specific internships. Unless you know how to construct these properly, you might be missing valuable information when you send them out to your prospective employers.
3. Use your connections
If you know anyone working in a government office or that works for a campaign or advocacy group, reach out to them and see what opportunities they might know of. Even if you've already had one internship, reach back out to your old supervisor and ask for a letter of recommendation. I credit my supervisor from the DSCC for helping me land future internships and admission to graduate school. People are willing to help you—you just have to ask.
4. Don't rule out the unpaid internships
Yes, I said it. Sometimes the unpaid political internships are the best political internships. If you want to work for a state party, national party, campaign committee, on the Hill or even in the White House, buy yourself a jumbo jar of peanut butter because you are on a budget! While it can feel discouraging to wake up early in the morning and sit at a desk for eight hours knowing you're quite possibly losing money while being there, it will all pay off in the end.  I think this is what they call "paying your dues."
5. Don't stop trying!
Finding a political internship in Washington can be really challenging and time consuming. I can tell you I have searched for internships for up to four months and have received more no's than I am willing to admit. Don't take it personally. Organizations are just very particular on what they are looking for. Also, consider interning in Washington during the spring or fall. Summer is when everyone is trying to find political internships, so your chances of landing the dream job right off the bat might be slim. I got my first internship during the fall with no previous experience. Trust me, anyone can do it.
6. Don't fear the interview!
If you haven't interviewed before for an internship, the process can seem intimidating at first. It is especially intimidating if you don't have much work experience to discuss with the employer. When that is the case, just focus on the character attributes that make for a good intern. Talk about any organizations you are in on campus, any volunteer work you may have done, etc. Employers value this information, so don't be afraid to share it.
7. ALWAYS SAY THANK YOU!
I cannot stress this enough. After you interview, shoot a quick email to your interviewer so they know you are still interested and you appreciated them taking time out of their day to speak with you.
8. Frequently check job sites
During my political internship search, I checked a lot of different sites that post job opportunities. I highly recommend Democratic Gain. It is updated frequently and gives you a great description of what the job entails. You can also find good listings on Internships.com, Looksharp and Jobs That Are Left.
Whatever it is you want to do, I can guarantee there is an internship out there to fit your goals—you just have to find it!
If you have any questions about finding an internship, drop us a line here.  
Categories
Internship