5 Travel Tips for Your Pre-Election Cycle Vacation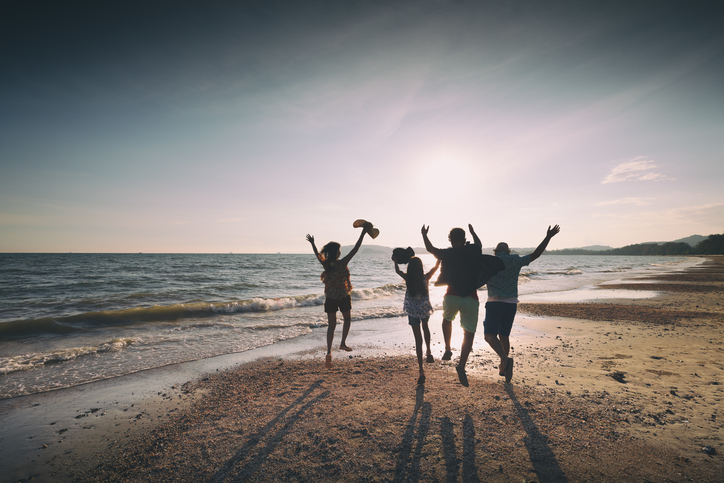 How to Have an Effortless Pre-Election Cycle Vacation 
Practice self-care this pre-election cycle with a vacation! We are officially on the cusp of the 2018 election cycle. Most primaries are either completed or happening in the next few weeks. The warmer weather provides the perfect time to get in a pre-cycle vacation. This list will provide five ways to take self-care and ensure an effortless pre-election cycle vacation:
---
1. Get Your Mobile Passport
Let's begin with the best part of Mobile Passport, its free!  Mobile Passport is a program of US Customs which allows you to declare your items paperless when returning from abroad.  Then when you get to the customs counter, all you have to do is scan the app on your phone and breeze through security.  Why waste precious time waiting in super long lines?
2. Pack an Efficient Carry On
The President of TCW and I just had a minor disagreement about checking a bag. He felt that when done efficiently, a carry on is all you need.  Normally, I would agree, however, I fell to the temptation of a certain airline's offer of checking my bag for free. After our trip, our president got to go home while I waited over two hours at baggage claim.  Whether you use packing cubes, space bags, or the roll packing method, it is extremely possible to carry dozens of outfits without checking a bag.  Do it, even if it's free to check a bag.
3. Spend Your Layover at the Airport Lounge
Whether you are sitting on a mountain of miles or you aren't, the serene ambiance of the airport lounge is preferable to being squished next to strangers at your gate.  For layovers long or short, buy a day pass, purchase Priority Pass or Lounge Buddy, or ask a benevolent fellow traveler to take you in as their guest. When you are sipping a glass of free champagne (included with most passes) you'll thank me.
4. Get an Unbelievable Price on Your Ticket
It goes without saying that Google Flights is your friend when it comes to tracking and booking flights.  There are some other sites out there that track deals in real time and alert you so you can grab them immediately.  I swear by Secret Flying, Scott's Deals, and using the Hopper app.  A combination of these three allowed me to score a $280 roundtrip to Iceland and a $180 roundtrip to Martinique.  A Caribbean island vacation for less than the cost of a weekend car rental?  Sold. 
5. Get the Right Tech
When traveling the right gear can take your trip from good to great. Don't forget your noise canceling headphones for the plane, but also don't forget your Bluetooth speaker for the beach.  Listening to tunes as the sun sets is a simple joy in life that makes everything ok. My favorite travel accessory is as old school as they come.  For my birthday, my mom bought me a travel journal.  I use it to document all the thoughts and activities that happen while I'm traveling.  Rereading them from time to time helps me to relive how I was feeling in the moment.
When the cycle gets to be crazy, take ten seconds and remember how amazing your pre-election cycle vacation was this year thanks to this blog. Then, get back to work, win your elections, and begin to plan your post cycle vacation for motivation!
Categories
Political Campaign