7 Questions with Gisel Kordestani of Crowdpac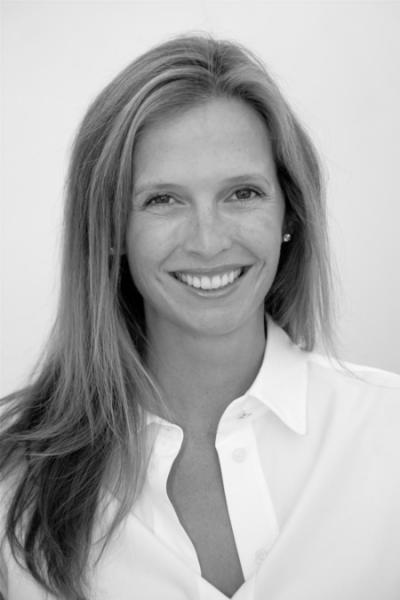 Crowdpac is changing the campaign fundraising game. Gisel Kordestani tells us how.
Crowdpac is crowd funding for politics.  A Crowdfunding platform founded in 2013 Crowdpac makes it easier for political campaigns to fundraise at the grassroots level. Coming from a tech background, COO and co-founder Gisel Kordestani wanted to apply her business experience to make a positive social impact. We chatted with her about the unique features of Crowdpac and the importance of making political engagement as accessible as possible.
1. Is there something fundamentally different about the donors that Crowdpac attracts? Do you find that they're more enthusiastic overall?
Crowdpac fosters a new breed of political donors. Fifty-six percent of our donors have never donated to a political candidate before, and about thirty percent of our donors are women, which is a bit higher than the national average. Our goal is to get more people to engage in our political system and to make it easier for them to do so. Our donors are enthusiastic about issues. Lots of donations come in around gerrymandering and voting rights campaigns, for example. We raised $475,000 in just a week for a campaign to get people in Pennsylvania to the polls with free Uber/Lyft rides. There's a lot of excitement and energy around issues on Crowdpac.
2. Why is it essential for first-time candidates to be on Crowdpac?
One of the earliest indicators of candidate viability is money. Crowdpac provides potential first-timers with the ability to crowdfund their campaigns to test the waters before they've actually declared their candidacies. We collect pledges for candidates before they file to run and charge credit cards for the pledged donations only if the candidates end up running. No other platform does this – Crowdpac allows people to generate some buzz so that they can hit the ground running once they decide to run.
3. Why is it so important for your data to be easily accessible?
We want to give politics back to the people, so we try to simplify the issues and provide lots of information for voters to engage around. Crowdpac provides voting guides, as well as tools that allow users to input their zip codes and issue stances to find out who their most likeminded candidate is in a given campaign. By making our data accessible, we're likelier to be more successful in getting people involved in our democracy.
4. What is one lesson that you've learned from the people you work with?
As a tech entrepreneur, I've come to respect politics, politicians, and political operatives more than I did in the past. Silicon Valley has a disruptive mentality – we like to think we know it all and can make anything better. The people who work at Crowdpac live and breathe politics and government, and I have such a respect for their knowledge. The most disruptive thing in the context of our democracy is getting people to participate.
5. How will Crowdpac continue to innovate moving forward?
We're working to integrate Crowdpac with other tools to make it even easier for campaigns to raise money. This way, once someone is elected to office, they don't have to spend all of their time fundraising. We're also always working to develop features that allow voters to get more engaged. Our communities product will help people track the dollars and actions they've generated for a cause or candidate, to help them feel the forward progress of a campaign.
Crowdpac tries to encourage ordinary people to run for office, too. A great example of this came in the form of a woman named Kathryn Allen, a family doctor who plays the accordion in her church choir in Utah. Kathryn went to a town hall meeting in her Salt Lake City district represented by Jason Chaffetz, and she was appalled by Chaffetz's comments about health care. She started a pledge campaign on Crowdpac for a potential campaign in the district and ended up outraising everyone. As a result, she's now a real candidate for Chaffetz's seat.
6. You are also a board member for Mercy Corps, a humanitarian aid organization. What should nonprofits be doing to convert awareness into donations?
Timing always matters. When an event happens, it's important to jump on the feelings and emotions that it generates – these are opportunities for real conversations. When people are in the midst of a crisis and feeling hopeless, such as after the Las Vegas shootings, they're likelier to want to do something to make a difference. Utilizing delicate, personal stories is also one of the best ways to convert donors.
7. What advice do you have for young graduates who are just starting their careers?
It takes time to build your skills. There's a lot of jumping around for young graduates, especially in the tech world – after a year at a job, people get itchy feet. It's easy for young graduates to forget that careers are really long – you don't have to "make it" in the next three years. Focus on staying in a job long enough to build real skills, and remember to breathe – it's all going to be okay.
Bonus: Any favorite books that you've read recently?
On Tyranny (Timothy Snyder)

Democracy (David Moss)
Thank you to Gisel Kordestani of Crowdpac for answering our 7 questions! Visit www.crowdpac.com to learn more about Crowdpac.
Categories
Campaign Fundraising