IssueVoter - Maria Yuan Answers 7 Questions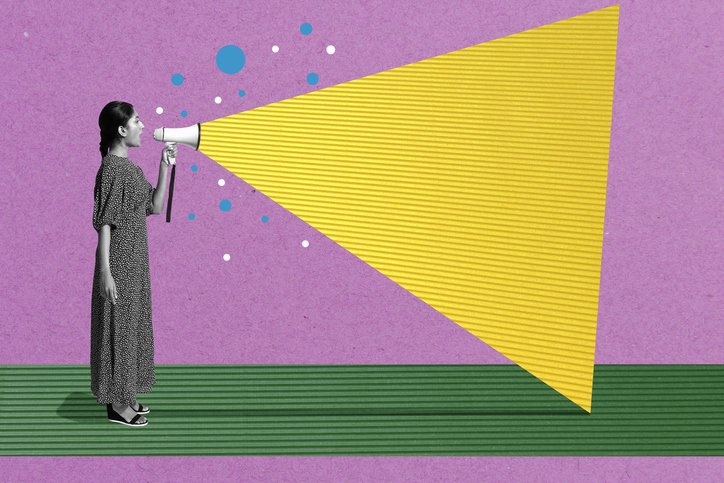 IssueVoter: Maria Yuan discusses civic engagement
IssueVoter founder Maria Yuan decided to start the nonpartisan platform after working on a successful political campaign in one of Iowa's swing districts and for a Texas State Representative. The organization seeks to increase civic engagement and communication between constituents and their members of Congress. In this interview, Maria discusses her experience running IssueVoter and how her platform connects constituents with their Congressional representatives. 
 
 1. Why did you start IssueVoter?
I worked as a Campaign Manager in Iowa, where people are super engaged during presidential elections but most Americans disengage during the off-season. I realized, voters had a simple, key question: "Is my rep actually representing me?" It was frustrating that there was no easy way to know what happens between elections when the real work that affects our lives gets done. It's more important than ever to provide a nonpartisan resource to the public. Most people do not agree with one party 100% of the time. Politics and campaigns can overshadow what's important: policy. 
 
That's why I founded IssueVoter. IssueVoter serves as a one-stop shop for all the issues people care about. We make it easy for busy people to stay engaged between elections and become more informed voters for the next election.
2.  Why is getting people involved in issues and legislation important?
 
When we vote, we're hiring our elected officials. You would never pay and promote an employee without seeing all of their work, yet that's what we do when we re-elect our reps! Congress's approval ratings have not surpassed 30% within the last ten years, while over 90% are reelected. With IssueVoter, people can keep track of how their elected officials vote and see how well their representatives are actually representing them. 
 
Plus, constituent input can have a real impact on policy. This must be done by individuals contacting their reps directly rather than via petitions or advocacy campaign emails: IssueVoter makes it easy for people to make their voices heard on the issues they care about. IssueVoter also partners with organizations and campaigns to provide insight into what issues communities care about. As a nonprofit, we do not sell user data. 
 
3.  How does the IssueVoter platform make issue engagement easy?
 
When you sign up at issuevoter.org, IssueVoter sends alerts on bills that are before Congress on the issues you care about. Our summaries highlight the most important parts of the bill in layman's terms and include opinions from both sides. With just one click, you can send your opinion directly to your Senators' or Member of Congress's office. This helps you become aware of and voice your opinions on legislation quickly and easily. 
 
Over time, each individual using IssueVoter will see a personalized scorecard, showing how often their representatives voted with them, holding Congress accountable, and helping each voter become more informed at the next election. IssueVoter starts tackling the problem of disengaged voters early by allowing all constituents - anyone, anywhere, at any age - to voice their opinion on issues they are passionate about. 
 
IssueVoter takes what would be 20 hours of research for an individual, and instead, enables them to act in minutes. We also provide links to related news articles and the full bill text for those who want to do further reading. By describing all bills in layman's terms, IssueVoter effectively closes the knowledge gap in understanding potential policies. Legislation that affects everyone should be accessible to everyone.
 
4. How can members of Congress use IssueVoter to ensure that they represent the ideas, policies, and beliefs of their constituencies?
 
IssueVoter makes it easy for representatives to hear from more constituents, and not just those who are the most well-funded or well-organized. 
 
Members of Congress can use IssueVoter while in office or on the campaign trail. We partner with campaigns to offer a real-time pulse from their district, enabling the campaign to see which issues voters care about. Separately, while in office, IssueVoter sends messages directly to staffers in charge of constituent communications. Elected officials can hear from a wider range of constituents on bills that are not necessarily making headlines or are not the priority of advocacy organizations. We cover bills that will be voted on with floor debate, which are not necessarily covered in detail by the media; thus, members of Congress receive new opinions about lesser-known bills. We also highlight bills and showcase the effort and work being accomplished by our representatives, even if it is not making headlines.
 
 
5. Since IssueVoter launched, you collected constituent opinions regarding federal legislation. How do you use this data? What are some highlights?
 
First, it is important to note that we do not sell our data. IssueVoter allows for direct communication with your representatives, and we are a free resource for the public to make the most informed decisions. 
We survey IssueVoters annually to improve civic engagement via IssueVoter and produce new resources to enable easy and efficient engagement. Some highlights from our most recent impact survey include:
90% said the platform has increased their civic knowledge
74% said the platform  exposed them to new viewpoints
83% said the platform encouraged them to engage in another form of civic action (e.g., volunteering, meeting elected officials, starting a discussion about politics, attending a community meeting/town hall)
89% said bill alerts from IssueVoter are about bills they're hearing about for the first time
In just one year we have seen great improvement and we strive to raise awareness for more Americans to join this accessible and efficient process and begin their journey to become IssueVoters. 
When it comes to voting behavior:
37% said it motivated them to vote in a national election
33% said it  impacted their voting decisions!
 
6. Does IssueVoter plan on including local and state representatives within its platform to connect with smaller constituencies?
 
We hope to have the funding and capacity to expand and cover state and local legislation to truly transform the power structure of our democracy and ensure accountability at all levels of government. Before then, we are seeking donations to create an IssueVoter App, translate IssueVoter to multiple languages, increase our outreach to young people, and conduct an academic randomized control study about our impact.
 
7. What is a favorite resource you use for Issue advocacy?
 
Because we are a platform that opens the channel of communication between you and your representatives in a digital space, we highly encourage you to develop meaningful relationships with your representatives. So, in addition to using our platform, we recommend attending town hall meetings, asking questions, and getting to know your elected officials personally.
 
IssueVoter alleviates the problem of inefficient representation by providing everyday Americans with the tools, resources, and knowledge they may need to make their voices heard and participate in accountable governance, influence policy change, and catalyze systemic change across many of today's most pressing issues.
 
By engaging individuals on the issues that they care about, bringing transparency to the democratic process, and empowering constituents to participate in accountable governance, IssueVoter is strengthening the very fibers of our democracy. After all, democracy does not exist without its people's participation.
 
Thank you, Maria Yuan for answering our 7 questions. To contact IssueVoter, reach out via info@issuevoter.org. 
 
Categories
7 Questions