7 Questions W/ Nathaniel Pearlman the Great Battlefield Podcast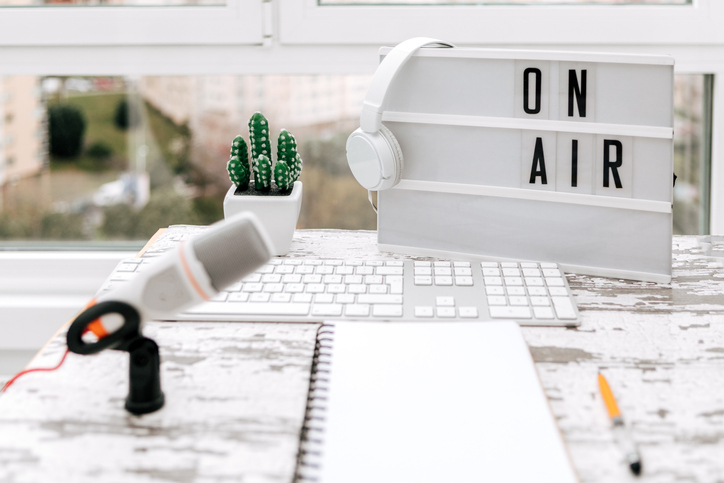 Nathaniel Pearlman talks progressive politics and political technology
Nathaniel Pearlman hosts The Great Battlefield Podcast where he talks to political entrepreneurs and other leaders in the world of progressive politics. He also founded Graphicacy, a company that helps organizations present their data in informative and persuasive ways; Timeplots which sells informative graphic products; Leverfund, a nonprofit fighting poverty in the DC area; and, NGP Software (now NGP VAN), which provides much of the Democratic Party's technology for fundraising compliance and voter engagement. Nathaniel Pearlman served as the chief technology officer for Hillary Clinton's 2008 presidential campaign. We chatted with him recently.
1.You have aided the progressive movement through your software company, your work on campaigns, and other entrepreneurial endeavors. What advice do you have for progressives who want to effect change in the Trump era?
I think it is a time for aggressive pragmatism. We need all wings of the Democratic party and all other allies and potential allies to be working hard and together. Campaign promises are far less important than a candidate who is smart and upstanding and appeals to our better angles. More specifically, every person can do their part by talking to their friends who are not Democrats or progressives and explaining calmly why Trump is a real threat to both parties and to the system. You might read the booklet On Tyranny, by Timothy Snyder, with lessons from his study of Germany in the 1930s and 1940s. It has a succinct collection of things to do.
2.NGP VAN has helped changed the nature of campaigns. How do you think software will impact political campaigns moving forward?
I don't think that software or technology has changed the fundamental nature of campaigns. Politics is still politics. But when you can do things faster, more efficiently, and use technology to help people make connections quicker, you have new possibilities. There are many new tools to master. It is fascinating to watch all the innovation in the progressive technology space these days. But I think political technologists have a responsibility to consider ethics and civics in their work, not just winning.
3. Your company Graphicacy tells stories through data. How do you leverage data to successfully make a case for an issue or a candidate?
It's a discouraging time, but fortunately there are still people who are receptive to information. I thought the chart that the Obama campaign put together with a chart of job gains under Obama versus losses under Bush was compelling. Sometimes a picture is worth a thousand words. I think animations that explain concepts have a lot of potential. It's amazing how much difference a good campaign launch video can make, I'd like to see one that includes data well.
4. Are there best practices that campaigns and organizations should keep in mind to streamline their data and keep their lists organized and updated?
It's so much harder than it looks to get this right. It starts with hiring good people who understand the relevant data and tools for managing them. And then investing in those people and their continued training. Don't be shy about asking your vendors for help.
5. You have worked on campaigns, at political technology companies, and at nonprofits. How are these worlds similar? How are they different?
I am struck by how similar the problems are in getting people to work together in pursuit of a common vision. A great deal of what works as good management and good leadership is applicable across different organizational forms. I'm much more impressed by leaders who listen widely to their employees, who encourage dissent and argument, and who work by investing people in their mission, than those who think they have all the answers and just issue commands.
6. What is the most interesting interview you've conducted on your podcast on progressive politics, The Great Battlefield? 
During over 350 interviews, I have many times been inspired, moved, wowed or humbled. You might listen to the story of Nia Weeks, an activist and lawyer from New Orleans, or of Ann Lewis the CTO of MoveON, but I could name scores of great guests. People tend to listen to friends or the more famous guests, but I'd recommend the opposite—listen to people of who you do not know. I hope my podcast is a way to get to know the ecosystem of progressive politics and the key players in it. For me it is like having lunch three times a week with people I admire. I have so many people I still want to talk to. I love it when people send me suggestions or connect me to great guests, especially when they are making a difference and I had never yet heard of them. I really want to talk to David Axelrod who does a great podcast himself, and whose memoir I read and enjoyed, but I've been too shy so far to reach out.
7. Have you read any books or listened to any podcasts lately that you would recommend to our readers?
I'll recommend a few books by guests on the Great Battlefield. Mechanical Bull by Cheryl Contee is the story of her political entrepreneurship in building attentive.ly and selling it to Blackbaud. She makes space for women and people of color and considers how their entrepreneurial path might be different or more challenging. State Capture by Alexander Hertel-Fernandez helps understand how ALEC and other organizations on the right developed and how they influence state governments. Hahrie Han's book How Organizations Develop Activists is quite good. The Al Franken Podcast seems promising. The Rhetorical Presidency by Jeffrey Tulis will change how you think about presidential communication over time.
Thank you to Nathaniel Pearlman for participating in our 7 questions series!
Categories
7 Questions