Political Photography Tips for your Campaign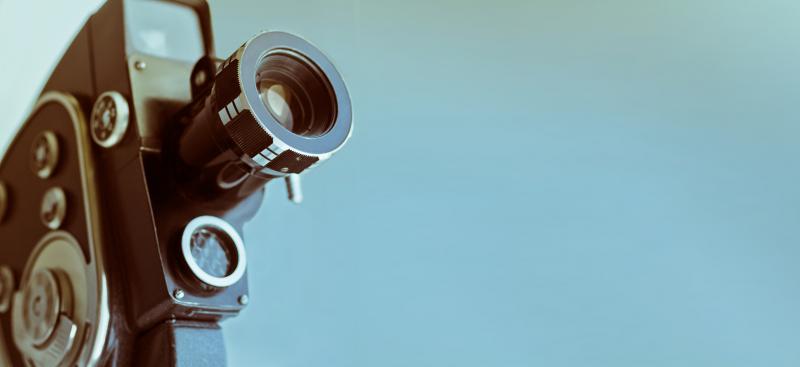 Political Photography- Eight tips for Winning Campaign Photographs 
Political photography is a critical element for any political, independent expenditure ballot measure or member engagement campaign . A picture is worth a thousand words, especially in the world of political communications, where space is limited, and readers' attention spans are minimal. This means that the images you choose for your campaign are critical and will likely require some level of investment. In any campaign resources are finite, so it's important that you're able to maximize quality while keeping a close eye on your bottom line.  
1. Invest in a professional photographer.
Your friend may have a great camera, but that doesn't make them a professional. I'm sure we've all seen political photography that catches your eye for all the wrong reasons. Take the time to review portfolios and choose a photographer who has produced images that look natural and well-composed. To start your search for someone to take care of your political photography, check out the American Society of Media Photographers (ASMP). Most candidate campaigns can get away with just one day of shooting, which means when you hire a photographer you can generally just pay a flat day rate, instead of a potentially costly hourly rate. After you hire a photographer, be sure to get in writing that all the images and their rights will belong to your campaign, not the photographer. 
If you're looking for help with not just your political photography but also creating mail pieces and digital ads and producing mail programs and digital ad buys, we have good news! You're already in the right place. We have over a decade of experience managing candidate photoshoots around the country and turning those images into high-quality advertising materials for your campaign. From hiring a photographer, to managing the shoot on the day, to getting mail pieces and digital ads out the door on time and to the right people, we're your one-stop-shop for your political campaign. Contact us today to get a free quote.
2. If you absolutely cannot afford a photographer, do your research.
If you have to take your own photos, you'll want to read up on tips for shooting images that will work for your campaign. Below is a list of quick tips for creating your own campaign images.
•    Use a good camera
•    Go into properties or settings and select the largest file size available
•    Do not use digital zoom
•    Shoot the photo in good light and use a steady hand (with the subject still)
•    Do not resize the original photo
•    Store as TIF, JPEG, or PNG
•    Try to shoot as much as possible in natural light
3. Make sure your plan for your photoshoot reflects your overall campaign strategy.
Your political photography should feature the people you're trying to reach in a setting that fits within the context of your race. Are you trying to reach middle-aged residents in your district? Young families? Find volunteers for your photoshoot who reflect your audience and the diversity of your potential constituency. What's more, secure a variety of locations that are reflective and iconic to the district in advance. Whether it's a business, a main street's sidewalk or park, you want to be sure that you'll have access to it and that it's within the boundaries of the district.
Candidates talking to people is a hallmark of many campaign photos, but it's not nearly as spontaneous as it looks. In order to get a good image, you'll need to take multiple shots of many different volunteers in different settings and groupings. Plan to take pictures of your candidate alone, with one to two people, and with a group of four to five people and mix and match volunteers for different groupings. Also be sure to have everyone sign a release agreeing to have their image used in your campaign materials.
Shoot your political photography outside as much as you can. Natural light both looks better and saves you time and money on artificial lighting. Save any indoor shots for the very end of the day, or at noon when the light outdoors won't be flattering. If you're outside on an overcast day, you're in luck: your images should look good at pretty much any hour of the day.
4. Dressing for success.
The candidate should change outfits at least three times throughout the day, showing a range of business casual to more formal clothing. You wouldn't wear a suit to a park, so go for khakis or jeans and a nice shirt. Conversely, the park outfit might not set the right tone in an office or near a capitol building, so the candidate should have a suit at the ready. Volunteers should be dressed in casual or business casual clothes and generally should not be dressed more formally than the candidate. Explain to both the candidate and the volunteers that their clothing should be solid in color with no visible branding/logos, including campaign logos! Prints, especially stripes, tend to pull focus and sometimes even create unwanted moiré patterns on your images. They should also plan to keep accessories small and unobtrusive—your campaign photoshoot is not the day to debut a Kentucky Derby style hat. 
5. Get shots that will work for your political ads.
Think about the subject of your images and the way those subjects fit into the frame. Like an itinerary, it's important that you put together a shot list to ensure you get what you need, and that your photographer knows what is expected of them. It's highly likely that you'll need to place text over at least some if not all of the photos you take, which means you also have to make room for that text within the image. Talk to your photographer about leaving space on both the left and right sides of the frame for each shot so you have a variety of options to work with. If all of the shots you get are tight on the subjects you're likely going to bump into trouble flowing text over photos. Framing is important, especially in political campaign photography and it's something you should discuss with your photographer in advance of your shoot.
Content-wise, this means thinking about the structure of your communications program. If you're sending out a mail piece that tackles a serious issue, you want facial expressions that reflect what you're talking about. Often, the best way to get a serious face out of a candidate or volunteer is to ask them to make a neutral face, rather than a cartoonish 'angry' face. Make sure you get the kind of variety you're going to need to visually highlight a variety of campaign issues. 
6. Scout locations.
Just like with volunteer recruitment, it's critical that you scout for locations before your candidate photo shoot. Take a bit of time and poke around potential locations before the shoot to make sure that the sites have good lighting where you can see great photos being easily taken. Keep in mind that unless you are producing a custom type shot (i.e. inside a courthouse) outdoor shots generally look more natural and turn out better than indoor shots. That said, make sure you remain aware of the weather as far in advance as forecasts allow. Nothing is more frustrating than being rained out.
7. Use Photoshop judiciously.
It's certainly tempting to get everything you don't like about your appearance fixed in Photoshop, but please don't. People are already distrustful when it comes to politicians, so don't lead with an image that is clearly altered to make you look like the embodiment of human perfection. Invest in quality political photography and trust the people closest to you to help you pick out great photos—they'll probably be more objective than you are.
8. Don't forget the model releases!
Before you let any volunteer go home, you must have them sign a model release form. This legally binding document lets you use all the photos you shot, and bars no signee from changing their mind about it afterwards. Depending on the size of your candidate photo shoot, you may want to consider creating "mug shots" or individual images of the volunteers in which they are holding a piece of paper with their name on it, so you can put a name to a face if any issues do arise.
On photoshoot day, the most important thing is to get the candidate to relax! Stiffness and discomfort are magnified on camera, so encourage campaigns to recruit people the candidate knows and likes to use as volunteers. Crack jokes and be sure to have water and snacks on hand to keep the mood up. The goal is for the candidate to look warm and trustworthy, so the more you foster that atmosphere, the better! 
Have questions about Political Photography?  Ask them here -
Categories
Political Campaign Photography