Non-Political Podcast Suggestions for Post-Election Entertainment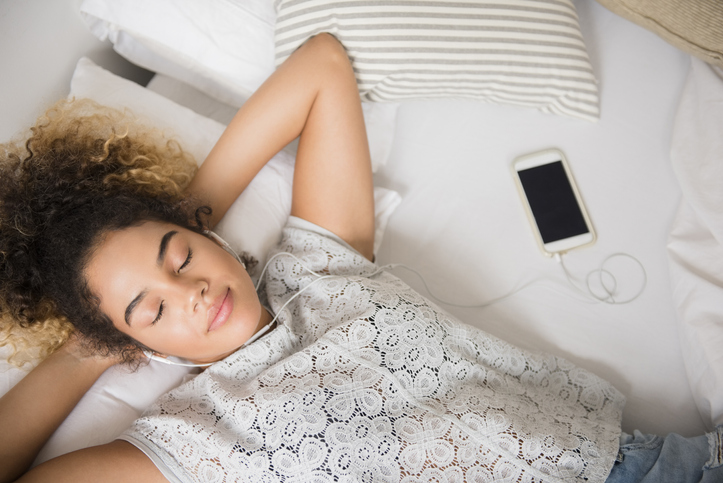 Take Your Mind Off Politics With These Podcast Recommendations
If you've just come off of a political campaign, chances are you've spent the last few months consuming nothing but political content—from news to television to a podcast or two. After you've wrapped everything up, and shut down your campaign properly, maybe you need a break? With the holidays coming up, I've rounded up some of our favorite podcasts to keep you entertained during whatever travel you have coming up. Not all of these are new to the scene, but none are overtly political, and they are sure to get your mind off the never-ending political news cycle. 
Dolly Parton's America
Dolly Parton has a gift—not just her amazing voice or her songwriting talent, but the ability to make people from all walks of life fall in love with her. This podcast is a deep dive into what makes Dolly so appealing to so many people and how she became the icon she is today. It's a really great listen whether you're already a Dolly fan or not. 
Still Processing
Still Processing is hosted by two culture writers at the NY Times—Jenna Wortham and Wesley Morris—as they talk about what's going on in pop culture these days. From television to movies to books and the arts and the latest thing to go viral, they talk about what's happening in this country and how that shapes who we are as a culture. It's funny, poignant and thought-provoking. 
Conan O'Brien Needs a Friend
Everyone knows and loves Conan O'Brien from his late-night talk show, but in this podcast, he dives deeper with his guests and the result is thoughtful and hilarious discussions with a host of interesting characters. I recently listened to the episode with Paul Rudd while on the bus during morning rush hour and drew a ton of attention to myself by literally laughing out loud. I also loved the episode with Michelle Obama, which is only political-adjacent. 
Second Life
Maybe you're feeling a little too burned out from your latest political campaign and want to daydream about a new job. If so, this podcast is perfect for you. Host Hillary Kerr talks with a whole host of smart, accomplished women who started their careers in one area and at some point, switched gears completely and started their "second life." It's interesting to hear about different people's journeys, what worked and didn't work for them, and hear frank conversations (for the most part) about the risks—both personal and financial—associated with taking a leap of faith in your career. 
By the Book
Admittedly, I haven't yet listened to this podcast, but it's so highly recommended that I had to include it here. The premise is great—two women read self-help books and follow their advice down to the letter (hence the title "By the Book")—and then report back. I'm planning to start with the episode centered around "The 4-Hour Workweek" which seems like a perfect launching pad for those of you coming off of a grueling political campaign where that sounds like a fantasy. 
Wow in the World
This podcast is mostly geared towards those of us with kids, but I can tell you I've learned a lot from listening along with my 6-year old. Did you know that wombat poop is square?! Hosts Guy Roz and Mindy Thomas guide listeners through the latest stories in science, technology and innovation. It's funny and smart and usually I'm laughing and learning right along with my daughter. 
How I Built This
Is it wrong to have two podcasts featuring Guy Roz? I say no. In How I Built This, host Guy Roz interviews people who have started some of the world's best-known companies. He dives deep into the journeys that led them to where they are, the challenges they faced and how they've built success. It's fascinating to hear how companies like Patagonia or Instagram got their start and what led their founders to build them. 
Radical Candor
While this podcast is on hiatus at the moment, listening to the archives is worthwhile, regardless of where you are in your organization's structure. Having frank, open and respectful conversations in the workplace is, in my opinion, necessary but they can be intimidating. The hosts talk through common workplace issues and how to address them in an easy-to-digest manner. 
By the time you've worked your way through this podcast list, you might be ready for content that's related to political and advocacy campaigns again. The Campaign Workshop is about to launch a podcast of our very own—so keep your eye (or maybe in this case, an ear) out!
 
Categories
Political Campaigns