Remote Company: Why The Campaign Workshop Became a Virtual Team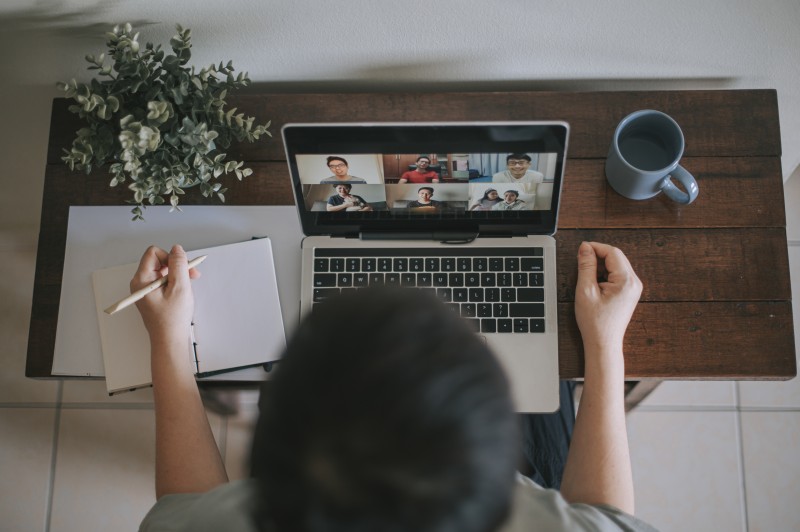 Managing Remote Teams and Being a Remote Company:
Do you work at a remote company? Learn how The Campaign Workshop became a permanently remote company in April of 2020. Like many companies, the pandemic made us rethink our workplace and appreciate the benefits of a remote model. Prior to the pandemic, we were a DC based company with office space and a work from home policy. We transitioned to a fully remote company with better systems that give employees more flexibility and allow us to grow our team. This post explains our evolution to becoming a remote company, some of the hurdles we overcame, and what we see for the future of our workplace. 
Why did we become a virtual company? 
During the pandemic we worked from home. During conversations with our staff about what our work environment would look like post-pandemic, we learned that many enjoyed the benefits and flexibility of working from home. So, after surveying employees, we decided to redefine ourselves as a remote company in April of 2020 and will now continue to be fully remote going forward. Our existing work from home policies, our robust system of interoffice communication, our regularly defined check-ins, a culture of communication, and our in-place systems for remote employees helped us transition quickly and effectively to this model and made converts of many who had never been fully remote before. 
Why did we move out of our office? 
While we worked from home in 2020, we found that we were able to navigate our busiest months of the cycle remotely without major issues. We were even able to move one of the core pillars of our business, trainings, seamlessly into a virtual environment and held many virtual trainings for clients between 2020-2021. So, in 2021, we sublet our office space. One of the main benefits of this shift is that being virtual allows us to hire and grow staff outside of DC and gives current employees the flexibility to move. Not having an office in DC allows us to spend the resources we would have spent on office rent for other employee benefits, such as upgrading home offices or renting office space wherever an employee chooses to live. We now have 12 staff, both in the DMV and spread out across the country, and one third of our staff live outside of the DC area.
What does this mean for The Campaign Workshop? 
As a company, we are committed to being a flexible workplace. Our clients are located around the country, and we embrace the fact that we can get a different set of perspectives and insight by having staff who live outside of the DC Metro area. Being virtual gives us this flexibility and allows us to be innovative and creative in how we continue to evolve. We've decided to become a virtual company with access to outside workspaces for employees as needed to give employees flexibility in both their work and personal lives.  
What is our virtual company policy?
Our policy is that our employees can work from anywhere. The company is here as a resource to develop individual work plans for employees and, when safety allows, employees are welcome to work together from conference rooms, in home offices, or from co-working spaces. Many of our employees choose to work on Eastern time, though we are flexible and accommodating for employees who live in different time zones. Employees can work from any location (home, office, etc.) and do not need permission to work from home or from any other location. 
How does remote work, work?  
We have a good team, and we trust our employees to get their work done. Employees are in regular and ongoing communication with supervisors and coworkers. Additionally, weekly check-ins and annual reviews help guide and support employees. We set goals and define a work plan for each employee, and we continue to give direction and on-going feedback on employee goals and progress. We conducted multiple surveys and took initiative to quickly put requests into practice– it was not a blank check, but some of the easiest requests were the most frequent. 
How do we communicate with each other/clients?
As a virtual company, we are in contact with coworkers and clients via virtual video calls. In-office we use Slack to communicate in real-time, along with regular Zoom and/or phone calls. Our company provides each staff member with the equipment needed to access video conferencing. Employee virtual workspaces must be suitable for projecting a professional image on video calls to help foster effective personal interactions. 
What have we learned? 
Our previous assumptions about how we worked and what was optimal for productivity, prior to COVID, have changed. We have found that remote work allows us to be more efficient and, by removing commuting time, provides more time for our staff to enjoy daily life, and for some it allows them to spend more time with their families, or simply enjoying additional downtime.
What are the downsides of going remote?
Some employees have noted the fact that there can be less of a sense of camaraderie in a remote environment. While we aren't unique in this regard, we have taken some proactive steps to address this issue by creating a company culture team to make ongoing recommendations on how to preserve a sense of camaraderie among staff. We have virtual happy hours and new employee welcome Zooms to ensure we have the chance to connect with each other. Once employees are comfortable with it, we will have regular in-person meetings with one another at regular intervals. 
What investments did we make? 
We did a bit of investment, but not as much as I thought we would have to. We already had systems for remote work in place. We just had to implement them on a fuller scale. Everyone on the team was already equipped with company laptops, remote server access, Slack, FileMaker, and emails. Other requests included home office chairs, lap-desks and better WIFI routers. We had increasingly worked with remote team members in the past, so having those systems ready-for-use helped a lot. 
Remote systems:
Slack- We use Slack for messaging and chatting internally. While this will never take the place of email, it is good for brief, focused communication. 

FileMaker- We use this for project management, job tracking, and time tracking. 

Zoom- We use Zoom for conference calls

HubSpot – Our backend system for marketing 

Bamboo HR- This interface allows employees to track time off and numerous basic HR needs. 
Our tips to effectively manage a remote workforce 
Learn from your mistakes– we made plenty and have kept evolving to be better managers. Listen and keep asking questions. Set up a check-in system for supervisors – we are a big fan of the management center for non-profits and even though we are a for-profit company, we have found their employee check in system to be very helpful. Managers need to be empowered to make quick decisions without going through a huge bureaucracy. Because we got used to remote work over the years, we had a head start, but there was still a lot of work left to do. 
What benefits did we add?
We developed a series of benefits based on "small" requests during the pandemic that employees loved, such as instant approval for expense requests under $250. We also leaned into DEI work, added longer term benefits, instituted work-related stipends, got better at explaining the "why" of decisions, as well as explaining company decisions clearly and candidly to staff. We also tried to cut back on meetings, both in length and frequency, whenever possible.    
Additionally, we have worked to create benefits like:   
Camera-free Fridays 

A work-from-anywhere stipend

Internet & Phone stipend 

Childcare stipend  

Matching contributions for charitable gifts 

Instant approval for basic expenses
Get to know your workforce and make sure you and your managers understand all their hurdles, whether they're big or small. Get to understand what the company does that are annoyances and try to remove those hurdles whenever possible, like frequent meetings or cumbersome and outdated processes. Make systems as easy to understand as possible. Get buy-in whenever you can, and when you can't, make sure you explain why you've decided. 
For remote work to work - frequent, clear, and consistent communication is key. Make sure you have systems that make reaching one another as easy as possible. 
What does the future look like?  
Work will continue to evolve both out of necessity, employee and company growth, and based on our team's and team lead's input. As a company, we are committed to being flexible to best allow us to continue to meet the needs of our employees and customers and help provide the best employee and client experiences possible. 
Have questions about being a remote company or organization? Drop us a note. 
Categories
Remote Company