Democratic Political Consulting Firms | Choose a Campaign Consultant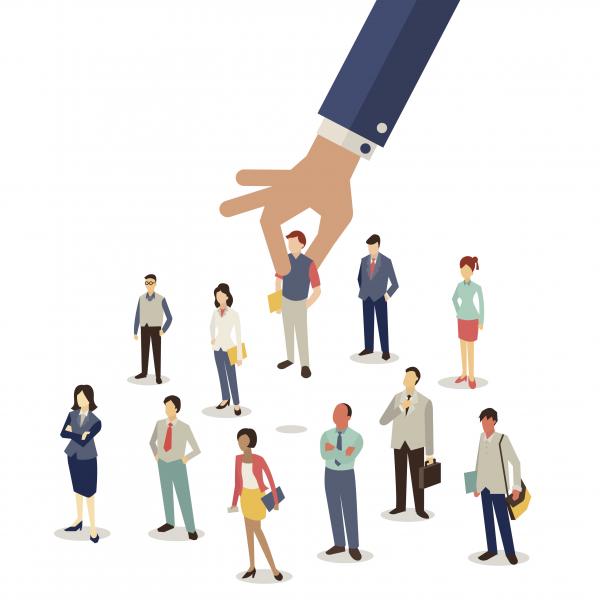 Political Consulting Firms: The Insider's Guide to Local & DC Campaign Consultants
Picking top Democratic political consulting firms or any political consulting firm is not an easy decision. Having been through this process on both' sides of the table it is clear that many folks who make this decision don't really take the time to decide what they are looking for ahead of time.
In the end, some folks are hiring based on solving a campaign problem, and will do focused outreach but often it seems folks are looking for a drinking buddy, not a strategic consultant. Hiring the right consultants cannot guarantee you a win but the wrong ones can guarantee you a loss.   Although many folks think political consultants are only focused on mass media (television, mail and digital), political consulting has a lot of specialties. Campaign consultants are located in Washington DC as well as across the country.  Campaign consultants provide services for anything a campaign may need including fundraising, opposition research, public opinion polling, field, and compliance. With the wide variety of campaign strategists and campaign firms out there, our first piece of advice is to take your time.
When choosing Democratic political consulting firms or any top political consulting firm, there are a number of important questions that need to be answered. Here are the questions you should ask before you hire a Democratic political consulting firm:
9. Know what are you looking for: Political consultants come in a variety of specialties make sure you don't hire someone that does not provide service you don't need. Have a clear assessment of your needs before you start hiring.
8. Who will work on my account? Every Democratic political consulting firm is different. It is important that you know who you will be in contact with on a day-to-day basis. So ask.
7. Should I hire a local Democratic political consulting or Democratic political consulting firm in DC? We have heard it before, someone hires a top Washington, D.C. consulting firm because they want a national perspective, and folks hire local because they want someone with their ear to the ground. In many cases, both perceptions are false and the value of why you think you are hiring national vs local is not as clear as you may think.  Every firm is different. Look at the firm itself, not the location or the label.
6. How much do Democratic political consulting firms cost? The cost of political direct mail, media buys, polling phones, etc. all vary greatly based on the consultant.  Get a proposal and a price sheet detailing all the services the firms provide with a focus on the services you need.  Find out what firms charge and what is included in the cost.  The way Democratic political consulting firms charge is different based on each firm. If you want to learn more about the cost of political direct mail and how much direct mail costs, you can read more.
5. How should we communicate?  You need to set up a system of how you will communicate with your political consulting firm. Who will be in charge of managing their time? How often will they talk to the candidate or the campaign manager? Work out a system at the beginning.
4.  What is the reputation of the lead consultant at the firm? Is he or she honest, smart, easy to work with? Do they run cookie cutter campaigns recycled from the last year?  Be sure to ask for references on losing races not just winning ones.
3. What will it take to win this race? Winning is the goal, and you are hiring a political consulting firm to help you win. You need to have an open and honest conversation about what it will take to do just that. Your philosophy may be very different than your consultants; better to know that from the start.
2. Beware of "free" Products.  Remember the "free toaster" that came with your checking account? You made up for that"free" toaster in the fees you paid.  The same thing can be said for the "free walk card" or "free web video" the firms are making the money someplace else.
1. Watch out for slick pricing.  The way all political consulting firms bill is not the same. Beware of political consulting firms that bill on solely a budget percentage.   Media buying a commission on the percentage of the buy is standard, but we now see fundraising firms and general consulting firms trying to bill on a total percentage. "Our fee will be 15% percent of your budget."  If you hear a pitch like this ask a lot of questions. It is not to say that these firms are bad but you should do the math and know what you are getting for the money you are spending. You may get more from a political consulting firm by negotiating a per project fee than a total budget percentage.
Bonus: 
Don't just get the answers you want to hear.  just because a consultant has a different approach or perspective than you, does not mean they are wrong. Maybe you need a different perspective. if you hire people who are identical to you in though mindset, approach, and diversity, you run the risk of having a very myopic campaign. 
Don't hire everyone: Someone needs to be in charge hopefully you have a strong manager but if you don't it may be the consultant who is strategically driving the train whatever the hierarchy there needs to be one. Someone needs to be in charge and having too many consultants can create more problems than they are worth.  
Have a real hiring process:  like a good hr manager will tell you if you have no real hiring process then you might as well just flip a coin because that will likely get you better results than just random conversations with a bunch of consultants. write down a series of questions and ask each consultant the same questions. Make sure you get pricing that is as comparable as possible. if you do these simple steps you will be better off than if you don't. 
Know other question that you should ask your Democratic political consulting firms or political consulting firms in general? Ask them here:
Categories
Political Consulting