Help Stop Hate Mail and Support LGBT Candidates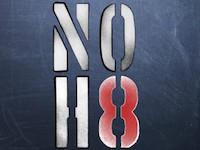 No Hate for LGBT Candidates
One week after we put our blog up, I received anti-gay hate mail from a woman named Sharon Kass. I was going to just ignore this, but after thinking about it and Googling her, I felt I needed to respond. See, Sharon is a prolific letter writer who sends out hate-filled letters when someone is mentioned in an article on LGBT issues. There is even a Change.org petition asking her to stop sending these letters.
The body of the letter is here and it is everything you would expect:
Date: Fri, Jun 14, 2013 at 6:57 AM Subject: To Joe Fuld To: The Campaign Workshop
FYI:
"Gay" is parent-caused, preventable, and treatable. The Left has been using sick people for decades. Any "science" it cites is bogus. The real information is at www.narth.com.
Also informative are: www.josephnicolosi.com www.peoplecanchange.com, www.gaytostraight.org, www.pfox.org
"Gay equality" is nonsense. Sick isn't equal to well. It doesn't dehumanize a person to recognize his or her sickness. Facing a problem is better than running away into a false identity.
GayScam will end. The people of this country will end it.
There is life after "gay." Go for it.
—Sharon Kass Washington, D.C.
This Sharon is a busy lady. The Bilerico Project has covered more of her rantings, so contrary to my initial thoughts, I won't just ignore it. Since my original post was about LGBT candidates, I will turn this into a fundraising opportunity to show support for the good work these candidates are doing.
For every new signature added to the Sharon Kass: Stop Sending Hate Mail to LGBT Activists petition from today through the next 30 days, I will give $1 to the Gay & Lesbian Victory Fund, capped at $1,000.
If anyone wants to match my pledge, you can donate here, just write, "stop hate" in the comment box. I hope this helps elect more LGBT candidates and lets the Gay & Lesbian Victory Fund know we support their great work.
Thanks,
Joe
Categories
Political Consulting Firms