Marketing Automation for Non-Profits: 7 Questions with Marcella Vitulli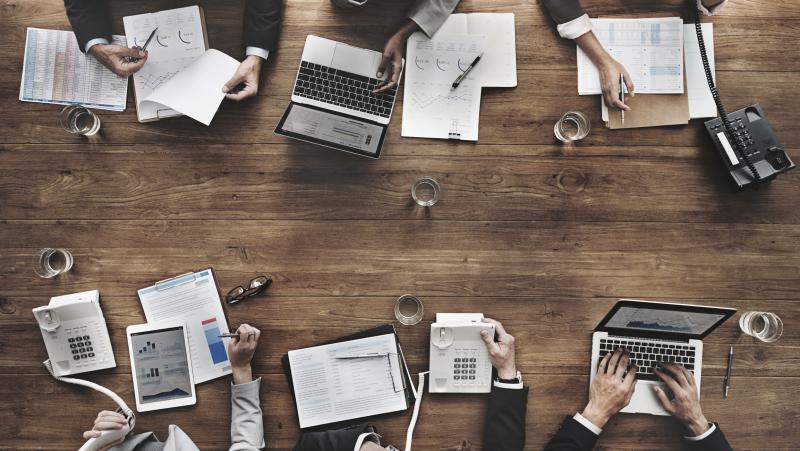 7 Questions with EveryAction's Marcella Vitulli on Marketing Automation for Non-Profits
Marcella Vitulli is the Marketing & Community Manager for Digital Campaigns at EveryAction, a non-profit CRM provider that offers industry-leading fundraising, email, and advocacy features in the only truly-unified platform on the market. When she isn't writing about trends in nonprofit technology, marketing, fundraising, and more on the EveryAction blog, Marcella enjoys reading sci-fi, rooting for the New York Giants, and all things cats.
1. Why should I care about non-profit marketing automation? 
Short answer: because, with the right preparation, automation will take hours of work off of your to-do list and help you reach more supporters across channels automatically. Think of it like a crockpot waiting for the right combination of ingredients to help you create a delicious meal with minimum effort. Marketing automation for non-profits takes communications ingredients like the right audience segment, the best ask, compelling stories, and powerful calls-to-action and combines them to cook up smart, fruitful campaigns while you work on everything else. And, unlike a crockpot meal you make for your appreciative loved ones, automation software can offer unbiased feedback on how your marketing campaign tasted, er, performed. With marketing automation, the time and preparation made at the outset will pay dividends and help staff shift to other projects and priorities without worry - the phrase "set-and-forget" seems appropriate. 
2. What is a common mistake with marketing automation for non-profits? 
One of the most important pitfalls that nonprofits should recognize upfront and avoid is around expectations. Automation is not a cure-all for your comms and shouldn't be billed as such. I won't lie to you: the success of automation is contingent upon understanding your audience and having a solid implementation strategy. That said, automation can do a lot to refine your normal marketing practices.  The beauty of marketing automation for non-profits lies in the ability to create a long- or short-term campaign strategy ahead of time and implement it without having to dedicate additional resources later on. You can build a vision of what the campaign and all of its elements will look like, establish metrics for success, and then execute it without having to manually send each email, post each tweet, etc. And actually, I think automation can help make it easier for nonprofits to bounce back from mistakes. Marketing inherently requires trial and error, and automation can offer much more insight into how, where, and why some campaigns flop.
3. What is the coolest thing you have done with marketing automation for non-profits?   
I'd say it's cool when we can change the preconceived notions that nonprofit marketers have about it. Many think that automation requires advanced technical prowess, complicated logic trees, and expensive one-off software, none of which most small- to mid-sized organizations have access to. But once you break down those concerns, it's exciting to see nonprofits setting up automated welcome email series for new subscribers, incorporating automation into their campaign planning, and feeling empowered to take on big projects knowing that their nonprofit software will be helpful instead of being another burden to bear.
4. What innovations have happened in marketing automation for non-profits? 
Automation came about once marketers began to see the value of inbound, or the idea that creating valuable content will bring potential customers to you rather than the outbound efforts everyone was familiar with. As more and more brands adopted inbound marketing tactics, which favor a multi-channel approach, it became clear that to manage complex, far-reaching campaigns, marketers needed a way to automate their efforts and, in return, receive data and analysis on how they paid off.
5. How do you harness the power of social media with marketing automation?
The ability to schedule social media posts is something most nonprofits are aware of, I think. Given that many of us use social media in our personal lives, it's easier to imagine the benefits of automating social media. Where I think automation shines is when we look at advocacy. More and more, the role of nonprofits as advocates is hugely influential, and they're bringing their fights to social media to maximize exposure and gain traction. With a tool like Social Advocacy, nonprofits have a way to mobilize their supporters on social media in a targeted way and amplify their efforts. They can simply choose the politicians, companies, or brands to engage and craft the perfect tweet about their cause or campaign. From there, supporters can easily enter their Twitter information and send off a barrage of tweets that are sure to get attention. It can even help them find their elected officials - that's pretty powerful!
6. How do I get started with my nonprofit? 
If you're starting from scratch, I'd suggest checking out the free guide from Firefly Partners that compares several online engagement platforms (including ours) and offers unbiased assessments of their features. Already using automation? Make sure you have these basic email series in place to automatically do things like welcome new supporters, upgrade one-off donors to sustaining givers, keep your donor payment data current, and re-energize those donors who have stopped engaging with your organization. And if you're unsure about whether automation is for you, Campaign Workshop's own Joe Fuld wrote a great post that weighs the benefits and challenges of switching your CRM. 
7. What is the future of marketing automation for non-profits? 
I think we're all interested in seeing how machine learning will play a role in automation's evolution. In nonprofit marketing terms, I'm most excited about the features we're developing at EveryAction to make use of this, especially related to optimizing donation asks - stay tuned! Truly, though, nonprofits are creating the future of automation every time they use tools, offer feedback, suggest features, and work with software companies dedicated to innovation (kind of like EveryAction!) Nowadays we see marketers using automated workflows for everything - growing email lists, cleaning up donor data, even optimizing their online presence for SEO. In the near future, as more nonprofit marketers adopt inbound, I'm excited to see organizations of all sizes, issue areas, and levels of tech-savviness doing the same.
Have more questions on marketing automation for non-profits? Drop us a note...  
Categories
Content Marketing for Non Profits