Social Pressure: Not Just for Big GOTV Campaigns Anymore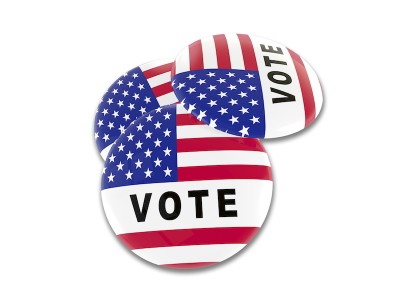 Size Doesn't Matter with Social Pressure for GOTV!
Friend and mentor to The Campaign Workshop, Hal Malchow, wrote for Campaigns and Elections about applying social pressure GOTV tactics in smaller campaigns.  Malchow reviews the history and science behind using social pressure as a tactic in GOTV, as well as current best practices. Here's a quick summary:
-We have conducted randomized, controlled experiments and know that door knocking and live calls increase turnout, but that they can't always reach all of your targets. Only mail can reach all your needed voters at the same time, so allocating a portion of your GOTV budget in direct mail is a good investment.
-Not all GOTV mail is created equal. GOTV mail that uses positive social pressure can boost your turnout by nearly 2.5%. Additionally, the more formal and official looking the mail, the better; this is not a time for pretty photos and graphics. Luckily, typed letters in plain envelopes look pretty official, and are very cheap to print and mail.
-The most important part of this letter is the content, or applying the social pressure. It turns out, if you thank people for previously voting, and tell them you hope to see their names among those who vote again, they are much more likely to vote. It's a good idea to remind people that no one will know how they voted, or how they have voted in the past, but just that they voted.
-If you're a smaller campaign with only a few thousand needed votes to win, you could even do this in-house. Get volunteers to stuff envelopes, or fold and tab your mailing. Mail merge your voter list onto labels, and have another couple volunteers to address and stamp envelopes. Depending on how much help you get, this could all be completed in one evening.
Moral of the story: sometimes peer pressure can work in positive ways, like by increasing voter participation in an election!
Learn more about GOTV and social pressure for voter turnout in our GOTV ebook!
Categories
GOTV