7 Questions with Brad Traverse to Aid Your Political Job Search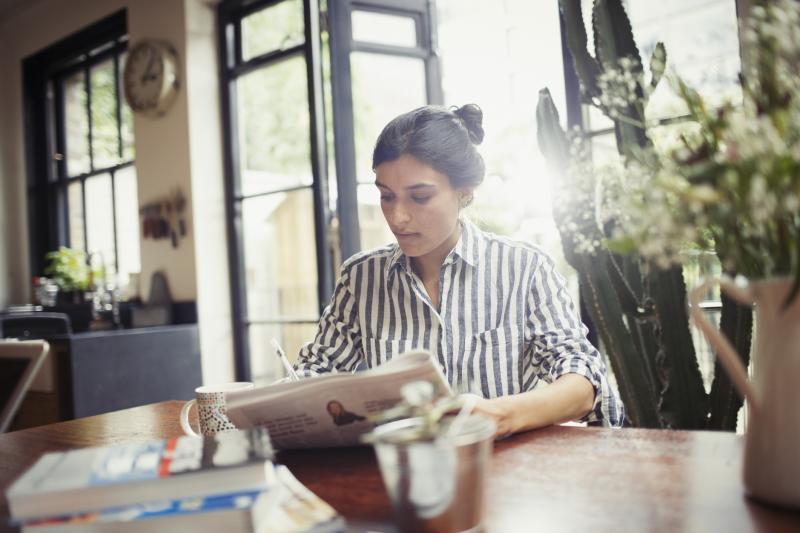 Your Political Job Search Doesn't Have to Be Painful
If you've ever endured a political job search, chances are, your journey brought you to Brad Traverse Jobs. Whether you're a recent college graduate or a seasoned political practitioner, finding a job in government or politics can be frustrating and intimidating (to say the least). Luckily, sites like Brad Traverse Jobs make the process easier by compiling relevant job listings in one place. With more than 30 years of experience in government relations and policy and over two decades spent connecting politicos to their next career move, Brad Traverse shares his tips for navigating any political job search.
1.    How much do resumes and cover letters really matter in landing political and government jobs?
Oh, I can't overstate enough how much they matter! Mostly because a bad resume or cover letter can take you out of the running so quickly. The worst offenses: typos, grammatical mistakes, and tiny font size. If you don't hire a professional to help you, get at least three friends to proofread and give feedback. 
2.    How can you make yourself stand out as an applicant in a sea of resumes?
Well, you can be like Elle Woods and submit a pink, scented resume. OR, you can do a few other tricks of the trade. First is to state up front the skills that you have that match those the employer is looking for. Be very literal, repeat the words from the job announcement, and explicitly say how you fit the job. For example, start your resume and cover letter with: "I have two years of experience answering phones, filing, and scheduling in a busy office environment." Second, spend more time describing your accomplishments rather than a job description. If you were a Legislative Assistant on the Hill, most folks know what that entails. Stress instead your viable accomplishments: e.g., "I drafted an amendment that was included in H.R.1." Another tactic is to make a personal connection: "I was excited to see that, like me, you are an alumnus of the University of XXX." In short, call out what you think your best connection or selling point is for landing the job.
3.    Landing a great job in DC often comes down to who you know and who will vouch for you. Do you have any tips for navigating the networking process, especially for those who don't enjoy it?
I would begin by categorizing your existing network: How much influence does someone have, and how much do I think he/she would be willing to do for me. If Norma is a VP at a firm and is willing to make a call on my behalf, she is a 1(a). And so forth. To the introverts out there, I get it. But the more you network, the easier it will be. And, don't lionize it. Don't think of every interaction as an "interview" that will make or break you. Just get to know people on a personal level, be yourself, and the rest will fall in place. You can also start in your comfort zone. Talk to people at yoga if you like yoga. Join a book club if you like to read. Go to happy hours. Be active in your local place of worship. Go to talks at think tanks when the topic interests you. The bottom line is you can't hide behind your keyboard and expect to land a great job. 
4.    What are some ways to stay top of mind for a potential employer once you've applied for a job?
This is a tough one because you can't call (most hiring recruiters specifically say, "Do not call us!"). But you can have one or two of your references call. This would be an especially good idea if they have some kind of relationship with the potential employer. Another tactic that works on occasion is to write a short analysis of either something in the news that relates to the employer or something that happened in Congress on an issue you would be working on. You can say, "I recently applied for XXX position and thought you might be interested in this blog/LinkedIn/Facebook post I wrote about XXX issue."
5.    How can you prepare for hiring tests from potential employers during the interview process?
In our area, the most typical hiring test will be a writing test. If you haven't written in a while, it could be useful to practice writing a brief response to a news article or social media post. There is value in learning to concisely put forth an analysis and argument for one side. DC employers are generally looking for that skill, as well as basic grammatic and spelling proficiency. No matter what you do in this town, good writing is a fundamental and essential skill. 
6.    What resources may be helpful in determining how much you should ask for in terms of salary? 
 Congressional staff salaries are public, so you can always benchmark from those. In the private sector, you basically need to ask around. It's amazing what you can find on Google these days too. For example, many of the larger PR and law firms have salary data online (through third-party sources). And some of the smaller places will have workplace reviews in which people mention their salary. As much as possible, I try my best to include the upper salary range in the job titles I post. 
7.    What's your #1 piece of advice for folks at any point in their careers who are in the midst of a political job search?
Do your research. The reason we keep job leads posted on our site for three months is so people can look back and see not only what's been available recently, but also what skills and experience employers are looking for. You have to be applying for the jobs you are actually qualified for. And if you aren't qualified, then either look for something below that to help you get there or be honest and give concrete examples of how you can learn quickly. 
BONUS
8.    Which books or podcasts have you been hooked on lately? 
I read a lot of biographies, especially those of our founding fathers. I recently read biographies on Presidents Roosevelt and Truman, and am now reading, concurrently, biographies on President George H.W. Bush and the Apostle Paul.
Thank you Brad Traverse for answering our 7 questions.  Looking for more resources for your political job search? Check out this post!
Categories
Political Jobs