7 Questions with Speechwriting Veteran, Kate Childs Graham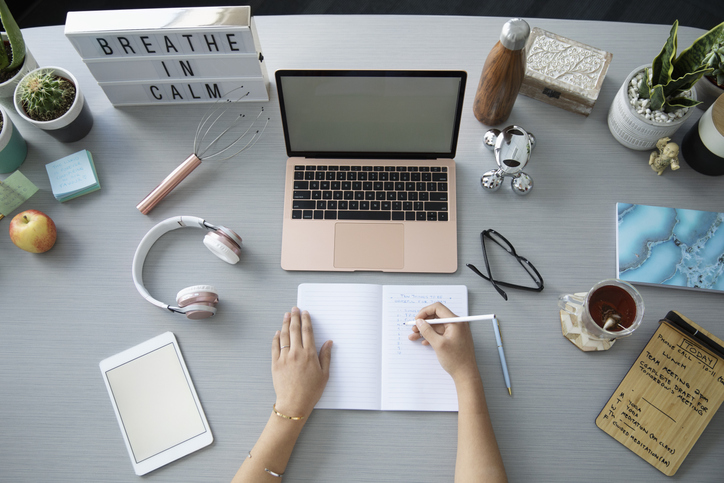 Speechwriting and Storytelling with Author Kate Childs Graham
Kate Childs Graham is currently a principal at West Wing Writers but has long worked in the field of political speechwriting. She is the former communications director for US Senator Amy Klobuchar. She also wrote speeches for principals and surrogates during the Clinton-Kaine campaign and the 2016 Democratic National Convention. 
In March, Childs Graham released her book, Why I Run: 35 Progressive Candidates Who Are Changing Politics. Why I Run shares the stories of progressive candidates and their motivations behind running after the 2016 election. We chatted with Childs Graham about her tips on storytelling, speechwriting, and her new book.
 
1.    What was your inspiration for writing this book? 
On the night of the 2017 elections, I went to sleep knowing that we had won the governor's race in Virginia. When I woke up the next morning, I learned that was just the beginning. In Virginia, New Jersey, Washington, Montana, Kansas, in states across the country, progressive Americans who stepped up to run for office, many of them for the first time, won.
Ravi Bhalla. Danica Roem. Kathy Tran. Melvin Carter. Wilmot Collins. Jenny Durkan. Sheila Oliver. Michelle De La Isla. Andrea Jenkins. The list scrolled down my screen. 
I read their stories. I read their stories again.  
I wanted to know more. I wanted to know exactly why they ran. So I asked them. And their answers became essays, and their essays became this book. 
2.    Has writing and speechwriting always come naturally to you? What is your favorite part about speechwriting?
I didn't start off as a speechwriter. I started off as an activist; I wanted to make change in the world. It wasn't until a Catholic nun pointed it out that I discovered my ability to make meaningful change rests in my pen—or, perhaps, my keyboard. 
Speechwriting never gets old. When I was in the Senate, one day I was writing talking points about women's hockey in the morning and a speech about small businesses in the afternoon. At West Wing Writers, there are days when I'll turn from a project with a progressive leader to another with a celebrity to another with a CEO. I love that, even a decade in, I'm always learning.
3.    In your book, you include essays by a diverse group of people. Winners and losers. Women, people of color, LGBTQ candidates. And, those who ran for positions from city council to U.S. Senate. How did you determine which candidate's stories to tell?
At first, I read every news story I could. And if I came across an interesting candidate, I reached out. Then, as friends and colleagues learned about the project, they began to suggest other candidates. Actually, I wound up reaching out to Virginia Delegate Jennifer Carroll Foy because my godmother saw a story about her on MSNBC. That ended up being one of my favorite essays. Organizations like Run for Something, United We Dream, EMILY'S List, and Higher Heights for America were also incredibly helpful. 
4.    Was each candidate you worked with required to follow a specific set of guidelines when writing their essays? What are the key ingredients of an effective personal essay?
I asked each candidate the same questions: What first inspired you to lead? Why did you decide to run? What did it take to win? And if you didn't win, what did you learn from losing? 
It was up to them where they went with those questions. 
The most powerful essays weren't refined like stump speeches, they were gritty and personal. They weren't laundry lists of progressive policies, either. They were focused—on a mentor who helped them, or a moment that was pivotal, or a lesson they learned, or an issue that was important to them as they ran. 
5.    Each essay in this book is a heartfelt account of the candidate's running story. When it comes to politics and political speechwriting, how can emotion make a difference?
Emotion—feeling it, sharing it, conjuring it—is the only way to move people to action. In that way, it makes all the difference. 
6.    What are the similarities between storytelling and speechwriting? What are the differences?
The two, ideally, are linked. A good story—that is, a personal and true story—is one of the most powerful tools speechwriters have.  
While a good statistic sticks in your head, a good story sticks in your heart. And, as we saw recently with #MeToo, sharing one story can inspire others to share theirs. And in that collective storytelling, there is power. 
7.    What speechwriting tips do you have for first-time candidates announcing their run for office? 
Abandon the poll-tested platitudes and the timeworn truisms, and speak from the heart. Voters will respond to your passion. 
BONUS: Are there any other new books or podcasts that you recommend our readers check out? 
My colleague at West Wing Writers, Marcus Granderson, just published his first book Timestamp: Musings of an Introverted Black Boy. It's beautiful, a sermon for the young soul.
Thank you to Kate Childs Graham for participating in our 7 Questions series! 
 
Categories
7 Questions