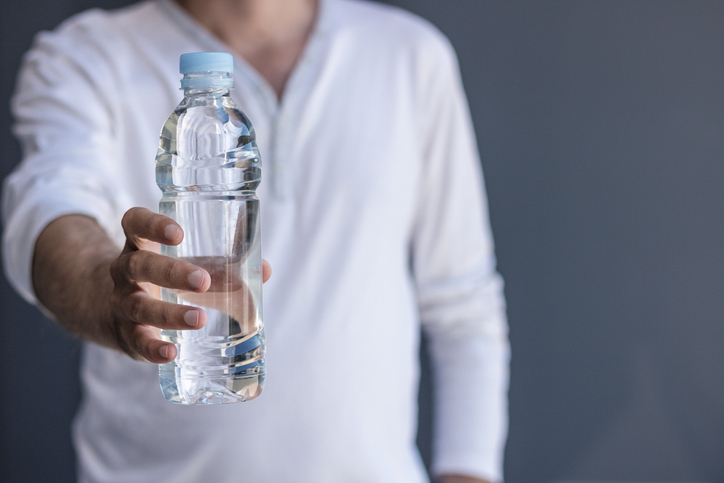 Our Top 3 Advocacy Strategies to Cut Through the Noise
If you work for a health advocacy group and are in search of advocacy strategies that apply to your specific industry, then you've come to the right place. In this blog we outline strategies that will help you maximize your impact, increase engagement, and move people to the polls on your behalf. 

Here, at The Campaign Workshop, we work on all kinds of health advocacy issues, (e.g. keeping chemicals out of our drinking water, reducing cigarette smoking, and increasing access to affordable health care), and we've learned after 10 years in business that the following 3 advocacy strategies can lead to more successful campaigns:

Use storytelling
Effective advocacy storytelling is one of the most powerful advocacy strategies. It's a way to share personal narratives about people that have been affected by your issue with your audience. In fact, health often affects us on a deep and personal level, which is something worth leveraging. The breadth of topics that are covered by health advocacy groups are often subjects that we can all relate to because they often impact us or someone that we know directly. 

For example, take a look at this back-to-school video by Sandy Hook Promise as an example of effective advocacy storytelling: 

Back-To-School Essentials (Sandy Hook Promise) 
The CDC has been prevented from tracking deaths from gun violence because they don't see it as a health issue, but for many people, shootings are a public health crisis that need to be addressed. Although we might not have children ourselves and we may have never been affected by a shooting in any capacity, we likely know someone who has a child. We have cousins, nieces, and nephews that could be affected by the now too-common school shooter. The type of storytelling used by Sandy Hook Promise is dark, but also very effective at grabbing our attention. It takes what should be a safe and secure place for children into a war zone. It pulls at our heart strings, puts faces to the issue, and asks us to rethink the kinds of actions that we take on the ballot.  

Other examples of effective storytelling as advocacy strategies are:
•    Flint's Court Battle for Clean Water (NRDC)
•    Left Behind: Health and Hope in North Carolina (ACSCAN) 
Leverage Stakeholders

If you work at a health advocacy group, you are likely shaping the conversation around an issue that affects all kinds of people, including children, families, single parents, men, women, people of color, LGBTQ folks, etc. It's important to get a variety of different stakeholders to speak on your behalf to other constituencies, but also to lobbyists and politicians. Working to get stakeholders involved in your issues is one of the best advocacy strategies to get your message out.  

Community Members

Individuals who demonstrate an interest in your organization, whether that's volunteering, making phone calls, or knocking on doors, are worth your time. The biggest misconception is that your volunteers need to be experts to be on your campaign. In fact, there are many people who don't know the technical aspects of health issues, but still care enough to act. For example, an individual can care about HIV without knowing the actual changes that occur in the body of someone who is infected by the virus. The reality is that someone who knows someone affected by HIV is a more compelling advocate for your organization than someone who is so far removed from the on-the-ground impacts of the issue. Furthermore, it's often more effective from a messaging standpoint for other stakeholders and potential advocates to hear from a regular person who cares about the issue, rather than (or in addition to) a policy expert.

Professionals

In contrast, there are some people who are more easily persuaded by doctors and nurses. Credentials go a long way of for many in terms of building trust. Many people are able to overlook the fact that doctors and nurses are strangers, because they have an inherent connection with their community and an association with "doing the right thing." For example, wouldn't it be more convincing if someone prefaced a conversation on a health issues that you were having with the words, "I am a board-certified doctor"? Whether it is voters or elected officials, when health professionals talk, people listen. This does not mean you are guaranteed a campaign win, but it will get folks to listen more than they may have otherwise. Nurses, doctors, and other health professionals can speak on your behalf to connect with both legislators and constituents. 

Think About Long-term Engagement

List building is one of the most important advocacy strategies for building long-term engagement. Simply put, list building is never easy, but for health advocacy groups it can be easier. Health advocacy can often create long-term connections in a way that other issues may not. If your family member is a cancer survivor or a victim of gun violence, these issues are front of mind on a day to day basis in ways that potholes or zoning may not be. 

One of the biggest mistakes that advocacy organizations make is not continuing to engage with their lists. It's important to regularly communicate with the folks on your list, because once you find an advocate for your organization, you want to keep them interested and involved years, not weeks. Sending regular email updates and updating your social media accounts frequently with relevant, attention-grabbing content is a good way to keep people in your corner and hold their interest for the long term. That way, the next time you're looking for funding or a ballot measure signature, you won't have to bend over backward to get them to take action on your behalf—or worse, start a list from scratch because previous members of your list lost interest. In the world of health advocacy campaigns, what the people care about is what they'll vote for, and from the ground up, change is born.  

If you're looking for more advocacy strategies, check out our blog on approaching change holistically through advocacy!