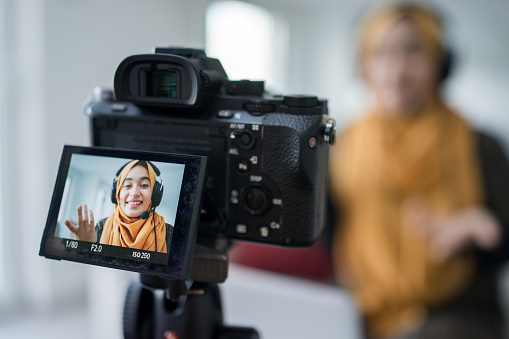 User-Generated Content Tools to Build Storytelling for Advocacy
During the time of COVID -19, getting together and sharing stories is an impossibility. So, when my mom turned 80, my sister came upon an easy user-generated content tool to organize friends to send a message to my mom for her friends and family. Five days and a few tutorials later, using Video Hug, we had organized a couple dozen 80-year-olds to send a message to my mom you can see the finished product here.  
The whole project cost $15, and it was a way to get folks to tell stories about my mom that would not be safe to do in person these days. 
 
Collecting stories at scale 
Recently, there has been a big change in the ability to collect user-generated content on a large scale. It is being used in a variety of different ways and for a variety of different reasons, but the ones especially relevant to me are membership, advocacy, and political campaigns. 
Platforms for collecting user-generated content 
In the past, the best way to collect stories was one at a time, but now there are multiple platforms that make the collection and dissemination of user-generated content much easier to collect at a scale that was not possible a few years ago. Whether through an app, a link, or a code embedded on a web page, there are a host of platforms that can help you create user-generated content to scale.    
Before you pick a platform, consider the following
A strategy for storytelling—Folks start with a goal of having a lot of videos to push out, but this takes organization and time. Before spending a huge chunk of your budget on a storytelling app, try something at a moderate or low price to build your systems and capacity. 
Know your scale—Know the answers to basic questions like "How many stories are we trying to collect?" and "Is this a one-off project or something we are committed to building long-term?" Building storytelling capacity takes time and focus. Starting small and building up will ensure you find the right tool for your needs. 
Consider the features—Make sure you pick a tool based on features you will use. The number of features UGC tools have these days is amazing from graphics, auto transcription, video editing, auto-posting to platforms, allowing the collection of stories by project, and many more.
Know your budget—Budgets for storytelling apps can range from nothing to $5,000 per month. Bottom line, make sure you pick a tool that fits your budget and needs. Understand how you will use storytelling before you pick a tool and then choose a tool that fits your style. 
Options for User-Generated Content Tools:
Do I need a tool? You don't have to use a tool to create user-generated content, but it does make it easier and more convenient. If you are doing this without a tool, it will likely increase your expenses and time to manage the process. 
Recruitment—Who are you looking for and where do they need to be located?
Training—Basic training may be needed, but you don't have to overly script your subjects. A solid overview of what they are doing and why can make sure you get the stories you are looking for. 
Collection—How are you going to get the recordings? No matter what tool you use, you need to be organized to do outreach to potential storytellers.
Message—Have a clear understanding of your message and what questions you want your storyteller to answer in the user-generated content they create. 
Call-to-action—Know your end goal and what you and your supporters are asking for. 
Distribution—How are you going to use the stories? (on your website, blog, social media, etc.)
Low budget: 
Not every group can afford a storytelling app, and there are cheap DIY options that allow you to do a lot on a low (or no!) budget. These tools were not built for advocacy, but folks have used them to back into advocacy. 
Flipgrid—A free tool owned by Microsoft that has been used for advocacy over the last few years. On the plus side, it's free, but it is clunky and not really built for advocacy. However, folks have been using it to record and push out video. 
Tribute—This is another tool that was not created for advocacy, but it is super cheap and can be used to collect video testimonials.

Moderately priced: 
ActionSprout—This is a tool we have used for a long time for petitions, but only recently have they added the ability to collect user-generated content. 
Boast.IO—Boast is a straightforward content generation tool that has been used for corporate and advocacy work. It is a tool solely built for gathering content with super clear pricing. It does not have the same level of editing and transcription capabilities that other tools may have, but it is an easy-to-use, low-cost too. 
Most expensive: 
Gather Voices—Gather Voices is a user-generated content tool that will increase your video production by empowering your organization to make videos. Gather Voices has a lot of bells and whistles, including automatic transcriptions. This platform is on the more expensive side, enterprise costs are approximately  $20k per year, but you can ask for more specific pricing based on your organization and project. 
SoapBoxx—A platform for advocacy, SoapBoxx is a tool built by folks who understand advocacy and political creative that can turn your supporters into a video distribution network. Enterprise costs are approximately $50k per year and includes features that allow easy editing and creating of digital ads through the platform. You can ask for more competitive pricing based on your organization. 
Storyvine—This is a step-by-step content creation tool. StoryVine has a lot of pricing options but has an enterprise level that has all the bells and whistles (the range of price is $500–$3,500 per month depending on the features you want) and goes beyond just a user-generated content tool.
The bottom line is there are a lot of options to collect stories and user-generated content. Know your goals and pick the platform that works for you.