Campaign Management: Managing Up and Down in Politics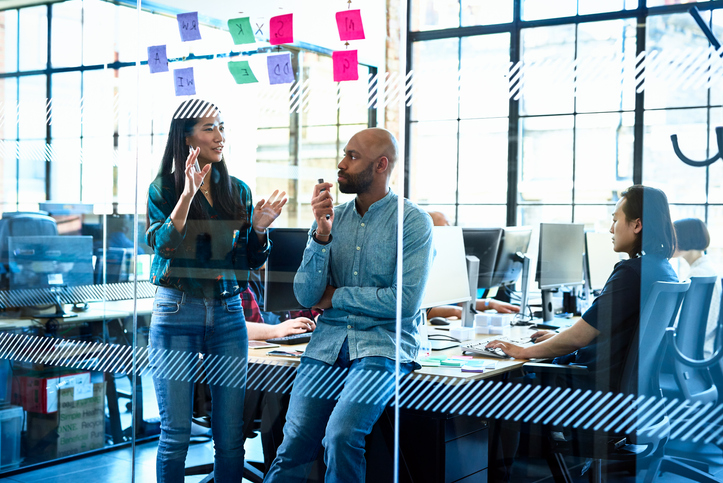 Campaign Management Should Be a Two-Way Street 
campaign management done right means everyone wins. When I first started to work in politics and was a campaign staffer, running campaigns, I learned how important managing up was. 
As a canvasser, the shift goals I was given were not always achievable. Even so, I wouldn't always let the folks above me know or push back. As a canvasser, I should have felt empowered myself to manage up. The managers and field directors should have set a tone that would allow canvassers to speak up as well. If your canvassers can't reach their door goals and they don't push back, the canvass program will suffer. Effective campaign management is a process and takes time to put into place. When setting up your campaign organization, think about the following things:
What does good management look like for my team?
Good management means that your team has clear, measurable and achievable goals. Your team has motivated members and real deliverables.
Why do we need to manage down?
As a manager, you need to give your team a vision for what they need to do and when they need to have it done by. This way everyone is working toward a larger goal.
Why do we need to manage up?
Campaign staff need to be empowered to tell their managers what's working and what's not. The average team member will know more about what's working on-the-ground than the manager will. A tell-tale sign of good management is that folks on your team speak up and are rewarded for doing so when there's an issue or they disagree about a specific decision. 
Why do you need to manage at all?
Campaigns and organizations will not manage themselves. Having a clear vision and setting realistic goals is something that shows the difference between successful and unsuccessful teams.
Who do you need to manage and who's really in charge?
Everyone needs to be managed, even campaign managers, candidates and executives. Yes, someone should be in charge of managing the campaign and have the final call, but they can't do it alone. Even those at the top of your organization need to be managed and held accountable by their staff.
 
Now that you've thought through the structure of your team, below are some top tips for effective campaign management:
Focus on the important, not the urgent.
Politics is a challenging space to work in. People can be so focused on speed and effort that they don't prioritize what's really important. In many campaigns, the person who stays at their desk the longest and scrambles to solve an immediate crisis is rewarded. To me, however, these are warning signs of bad management.
If you are just working for the sake of working, you are not being managed. If everyone on your team is only working to solve the urgent issues and putting the important issues on the backburner, it means that there's a campaign management problem.
Don't fall into the trap of being like a second-grade soccer team, where everyone chases the ball instead of playing their positions.  Will there be an occasional crisis? Sure, but a well-run operation will be prepared to deal with that without distracting from everyone else's important work. Not every crisis should be an all hands on deck type of situation.
Set achievable goals
Whether you're working on or running a campaign or organization, goal-setting really does matter. The people you're managing need to have a clear sense of what they need to accomplish and by when. Without goals in place and clear expectations, you won't be able to effectively hold your team accountable when they fall short or reward them when they succeed. In some instances, you can even empower your team to set their own goals.
 
Have a management process 
When multiple members of your team are responsible for the same goal, there can be confusion about who's responsible for what. And this confusion can, at times, result in dysfunction. It's important that you have a process in place for who actually is responsible for what parts of a project. You can use the MOCHA (Manager, Owner, Consultant, Helper, Approver) system to set up roles for projects, so you know who will actually be responsible for what parts of a project.
Make time to review goals
Weekly check-ins, daily huddles with managers, written campaign plans, job descriptions, and all-staff meetings might sound pretty corporate for a political organization. But there's a reason the corporate world uses them – these tools work. Whether you embrace all of these tools or only some of them, as a manager it's important that you're reviewing goals and setting aside time to talk to the members of your team. This way you can name challenges early, adjust goals as needed, and stay on track as a team.
Manage your consultants
On a campaign, your consultants are a part of your team and they cannot manage themselves. Just like any other member of the team, they need to have clear goals and responsibilities to ensure you're getting the most out of all the members of your team.
Don't fall off the wagon
Only you can prevent bad management. Whether you're new to the team or you're managing the team, knowing and setting up a management structure needs to be a part of your role. Not taking the time to actually manage your team won't help your team in the long-run. When there are no clear goals, it means that no one is really in charge.
Below are a couple of my favorite management books. They aren't about politics, but they will be incredibly useful when it comes to managing political organizations. 
Soccer Thinking for Management Success
Have any questions about campaign management or managing up and down on a campaign?  Check out some more tips for political campaigns here.
Categories
Campaign Management