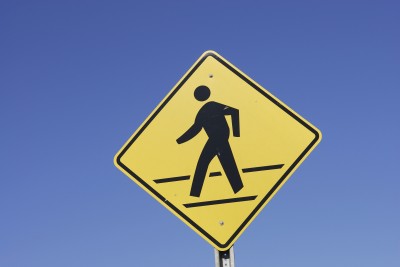 Canvasser Safety: What You Can Do to Stay Safe
Now more than ever, canvasser safety really matters. When COVID-19 hit, canvassing pretty much stopped everywhere and is only now slowly starting to reemerge. Canvassing can be dangerous, as it requires that you approach strangers in what is often unfamiliar terrain, even when we aren't in the midst of a pandemic. There are very prominent dangers to the grassroots canvasser, loose dogs, confrontational people and now COVID-19. Below is a short list of suggestions to protect candidates, canvassers and constituents while you're out knocking on doors. 
COVID-19 Safety Tips: 
Protect yourself, and others. Canvassing during a pandemic will be much different than it was before. The basics here are to wear a mask, stay 6 feet apart, and wear gloves. Even if you don't feel the need personally to wear this protective gear (but we strongly recommend that you do), wearing protective gear will help ensure that the people you encounter feel safe interacting with you.
Keep a safe distance. Understand that different people will have differing views on what is a safe distance and how close they should be to people. Canvassers should be comfortable telling people that they are keeping them safe by keeping a safe distance. 
Keep your volunteers safe. Canvasser training will matter more than it ever has before. Make sure your volunteers have clear direction during their training on what safety means and that they don't feel pressured from you to violate safety protocols by approaching people, going out without a mask, etc. 
Keep constituents safe. As a candidate, you don't need to shake hands to connect with your constituents. Most voters do not want you anywhere near them anyway. Remind them that you are keeping your distance to keep them safe.
Keep your staff safe. Working on a campaign can be a lot pressure; don't create added pressure by making people think the cant stay safe. And if you do have volunteers who aren't yet ready to go out canvassing, find something else for them to do, like texting or phone banking. 
General Canvasser Safety Tips: 
Stay aware. The most effective way to ensure canvasser safety is to simply stay aware. If you are vigilant you can often spot loose dogs or a car that is driving too fast miles down the road. Recognize the potential for danger and proceed with caution.
Do not argue. On occasion, you will knock on a person's door who is unreceptive to your message. This can get worse if, for instance, you run into someone who is intoxicated and having a bad day. Nothing fires people up quite like talking politics. When you encounter someone who is combative, simply end the conversation and go canvass another part of your turf.
Look for dogs. Rattle gates before entering a yard and be on the lookout for dogs. Assume every dog is a potential danger unless specifically told otherwise by the dog's owner. Worst case scenario, if you do find yourself being chased by a loose, aggressive dog, don't try to outrun it. Just find the nearest spot to get away and regroup. Try to pull yourself up into a tree, jump over a wall or fence, or if necessary, into the bed of a nearby pickup truck. When being chased by a dog, it's definitely better to ask for forgiveness than permission.
Don't go inside. Never go inside a house, even when invited. Always stay on the doorstep. This is as much a safety issue as it is to prevent you from spending the next hour talking politics over a cup of coffee. 
Trust your gut. Don't knock on a door or enter a yard you feel uneasy about.
Always have a phone. Canvassers should always carry a cell phone with them. It can keep you safe, and it also can allow you to collect information and keep the conversation going. 
Travel light. Only the essentials should be taken with you when canvassing. Leave any valuables in your car, hidden from sight, or better yet: at home.
Work in pairs. It's always a best practice to go canvassing in pairs and have each individual canvass opposite sides of the street. There will be times when this is not an option, but it should be the goal, particularly for any new canvassers.
What to do if you can't canvass? Canvassing is still not possible in many places. Texting, calling, and Zoom meetings have become necessities. For these tactics to be successful, you need to follow the same level of discipline that you would with your canvass program by setting daily goals for contacts. 
How to make the decision on whether it is safe to canvas? We're all ready for this to be over and go back to our regular routines. But it's important that you follow your local guidelines and err on the side of safety when deciding if it's time to resume a canvass program. In some places, the local guidelines may allow for activities like canvassing, but your community won't yet be ready for it. However, you can still canvass virtually and make a real connection. 
Any questions on grassroots campaigns or canvasser safety tips? Looking for some other great political campaign strategy tips? Drop us a line!