How Much Should Campaign Training Cost?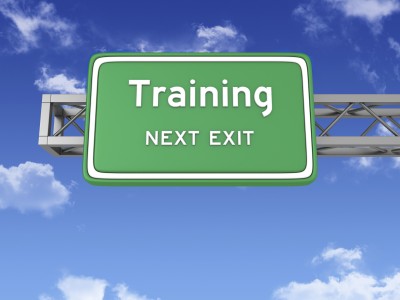 TCW's Guide to Campaign Training Costs and Programs
How much should a campaign training cost? Here at The Campaign Workshop, we believe it's important to train campaign staff by providing individuals who want to become campaign operatives the opportunity to go out and gain hands-on experience. If your goal is to work on a campaign, we suggest finding a training program with a strong track record and high attendance. There are a number of great programs throughout the country that we are happy to recommend to you. We've listed a few of these noteworthy organizations below.
As we have said many times before, we believe training is important but nothing takes the place of going out and working on a campaign. If you want to work on a campaign, then we have more insight on that here.
What a campaign training costs should not be your only factor in making a decision to attend. Just like when researching any product on the market, it's critical to make a determination of the quality of individual campaign training programs. In this case, identifying past trainers and participants can be quite informative. While there are a number of folks who have worked previously on campaigns, that fact doesn't necessarily qualify them as good trainers. Creating a training program requires much more than simply putting together a PowerPoint. An effective trainer should put time into developing a curriculum, formulating breakout sessions and making their lecture material accessible to trainees. In short, it's imperative that you find a campaign training program that has both experienced trainers and a good, strong track record.
One question that aspiring campaign operatives frequently ask us is: "Should I ever have to pay to gain experience working on a campaign?" Our view is that working on your first campaign is an investment – one that is made through long hours and tough work. For some staffers, the amount of compensation they receive is minimal, but whatever the job description, there should be some basic salary.
In terms of overall campaign training costs, programs can cost approximately $300-$500, usually including the cost of housing and food. Some programs are even free. Many of the training programs we work with offer scholarships (occasionally even full scholarships) to help subsidize the cost of political training.
There are several great organizations that conduct campaign training programs around the country. Below is a brief list of organizations we highly recommend that offer fantastic campaign training programs:
Many colleges and universities with campaign management institutes offer seminars and lecture series. These programs may be considered an alternative means through which to determine your level of interest in running a campaign in the future. It should be noted, however, that often these kinds of seminars are not always comparable to a campaign training program run by an organization, such as those listed above. Rather, the focus may be on a specific topic such as advocacy, research, policy, or politics in general. Again, do your research and make comparisons.
University of Virginia: Sorensen Institute for Political Leadership
Do you have more questions about campaign training costs and programs? Did we miss your program? Feel free to ask us more about campaign training programs below.
Categories
Campaign Training