Political Campaign Website: Are you Ready for 2022?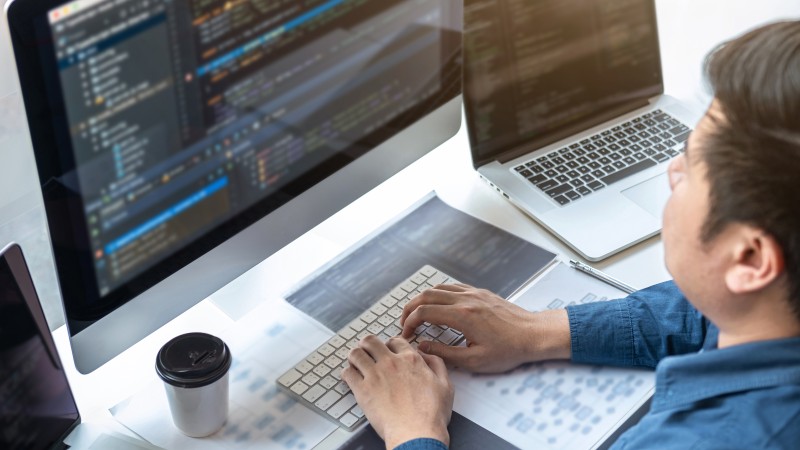 Get Your Political Campaign Website Ready for the New Year
A political campaign website is one of the most important early investments a campaign can make. Your website gives voters a place where they can learn more about your campaign and where you can spin your narrative however you want. Until recently, websites costed thousands of dollars to develop and required many months of careful planning and plenty of time to build. Nowadays, there's an abundance of easy-to-use templates at your disposal – it's no longer a significant cost investment to build a site. 
However, many down ballot campaigns don't put enough effort into their political campaign website, or worse, forgo a website entirely and just rely on a Facebook page. At The Campaign Workshop, we believe it's important for campaigns to have a well-built political campaign website to demonstrate viability and have a centralized location for their supporters to go to online. Below are a few key tips as you start to prepare your political campaign website for 2022 and beyond.
Build your site on a real website platform: Low cost, build-it-yourself website solutions like Wix and Squarespace are appealing for obvious reasons. They're cheap to use, the hosting costs are low, and you can build the site yourself in a matter of hours. But these low-cost platforms have significant downsides. For instance, these platforms don't allow users to download high resolution photos directly from the site. In case a friendly organization or I.E. wants to utilize your high resolution photos, it's very difficult to get them off of a Wix or Squarespace site. Additionally, these cheap solutions won't help you much in the way of search engine optimization (more below), making it very difficult to get your sites to show up in Google search results. For political campaigns, Wordpress is a great website backend option- it's user-friendly, easy to edit and for a developer to set up. It is true that most people won't be able to create their own Wordpress website, so you will have to invest in a web developer, but the cost investment for campaigns is almost always worth it. 
Optimize for mobile viewing: These days, most people who visit your political campaign website will do so via their phones and will likely only ever interact with the mobile version of your site. Even though you may be reviewing the site on your desktop (or building it on a desktop if you are building the site yourself), it's important to recognize that that is not how most people will interact with it. Your site should be developed with a "mobile first" mentality, meaning it should include a single column layout and the ability to easily scroll while viewing the content. Most website platforms automatically optimize for mobile, however you should still double check it on your phone. When your site is "automatically optimized," there tends to be at least a few things that get placed incorrectly or in a way that's not ideal. So, when you're testing and proofing your political campaign website, it's more important that you proof it on a mobile device than it is on a desktop.
Have a plan for ongoing security and maintenance: Too many campaigns will develop their political campaign website but have no plan for ongoing site maintenance or security. In an era where we need to worry about online hackings, having a plan for security is key. If you have a donation platform built into your site (i.e., it's not hosted on an external platform like ActBlue), then having a plan for digital security becomes exponentially more important. Your web developer should be able to offer you a price for doing ongoing system maintenance. They typically just operate in the background to make ongoing updates and tweaks without you ever even noticing. Typically, this comes for only a very nominal fee, but we've seen too many campaigns who will forgo this step, thinking it doesn't matter since the site will be live for a matter of months, not years. However, you do not want to deal with the repercussions of your site getting hacked, so investing a little bit to have someone do system upgrades for you is important to consider.
Have a plan for backlinking: One of the most important factors that Google's algorithm considers when determining search results is the types of pages that link to a given website. Backlinks refer to a website that includes the link to your site somewhere on their website. Pages that have a high authority ranking (i.e., news sources, pages with a .edu link, etc.) are the best sites to get backlinks from. But really, any long-standing, established website will be helpful. 
When developing a backlink strategy, ask yourself what sites online mention the campaign? Are there local organizations that have endorsed your campaign that can include a backlink to your political campaign website that you can reach out to? Can you have a member association or a trade group link to your candidate's campaign page from their website? There should be a link to the political campaign website everywhere your candidate is on the web, which includes both their personal and professional pages.
The best way to prove that you own the real political campaign website will be to have outside validators who link to you. Backlinking may sound complicated but focusing on the basics will help a lot. 
Your list of backlinks may include:
Ballotpedia: For races that Ballotpedia covers, this is a powerful link. If they cover your race, simply reach out to the editor via their contact form and ask if they will include a backlink (it may take a little while to hear back but, in our experience, they will eventually do it)
LinkedIn: Is there a backlink on your candidate's personal page?
Facebook: Are there links on the campaign Facebook page and the candidate's personal page?
Twitter: Are there links on the campaign page and the candidate's personal page
State/Local Democratic Party: Do you have a current link to the campaign page on the local party sites?  
ActBlue/Other Donation Processor: Is there a link back to the campaign page from your donation page?
Press Release(s): Make sure you send out a basic press release about the campaign and include a link to the political campaign website. 
Democratic Clubs/Endorsing Organizations: Have you requested that any endorsing organizations link to the campaign page?
News Sources for Potential Links: Has your candidate been featured on local news sources? You can reach out to them and request that they link to political campaign website. Below is a list of the types of sources to reach out to:

Local newspaper
Weekly newspaper
Local TV news sources online
Radio sites
Any local bloggers who cover politics
Make sure you have optimized for SEO: Too many campaigns just expect their website to automatically show up in Google search results after their website goes live. Without diving too deep into SEO theory, it's important to note that you do have to identify what words you want to rank for in Google search results and make sure those keywords are strategically placed in headlines, subheads, and body copy throughout the site. Think what are the words someone would search Google for and I want my website to show up on?
Having a keyword strategy essentially means you help Google out by giving it context clues that your website should rank at the top of search results when it comes to keywords. If you don't include strategic keywords throughout your site, your site won't rank near the top (or even on the first page) of Google search results. 
Make sure your donation button stands out: For many political campaigns, raising money is the single most important goal for their political campaign website. If that's the case for your political campaign website, you should make it incredibly easy for the viewer to find the donate button. You can make the donate button jump out by using a different color, making it as large as reasonably possible, and placing it in a prominent place on the homepage. Too many political campaign websites bury the lead and make the donate button the same color and size as the other buttons, perhaps in an effort to make a site that's aesthetically pleasing. For other candidates, there is just a general reluctance and hesitancy to making overt fundraising asks. Our general philosophy when it comes to the donate button is the larger, the louder, and the easier to find, the better.
Not highlighting a sign-up form: For most political campaign websites, getting a viewer's email address is a critical secondary goal (second only to securing donations). Campaigns use emails to solicit donations, recruit volunteers, pursue event attendees, provide critical GOTV information, and much more. Email remains a very effective way of reaching voters, and it's worthwhile for campaigns to build up their email list. Many political campaign websites will bury their email collection form on the little-visited "Contact Us" page. Make sure your "Sign up to get updates" form is placed prominently on the homepage. Some of the best political campaign websites we've seen have a small "Sign Up" form as one of the first things you see on the homepage. You can also use a tool like OptInMonster to have a pop-up form that appears once someone visits the site or when they go to leave. While it's true that these pop-up forms annoy some visitors, there's no denying their effectiveness. And really, if someone has taken the time to visit your political campaign website and read a couple of pages, they are the type of person you want on your email list, so it's not necessarily a bad thing to be a little heavy-handed. 
Have more questions about some best practices for your political campaign website? Reach out to The Campaign Workshop! Looking for other tips and tools for you campaign? Check out the rest of our blog.
 
Categories
Campaign Website