Learn Nonprofit Content Marketing with TCW and Hubspot EBook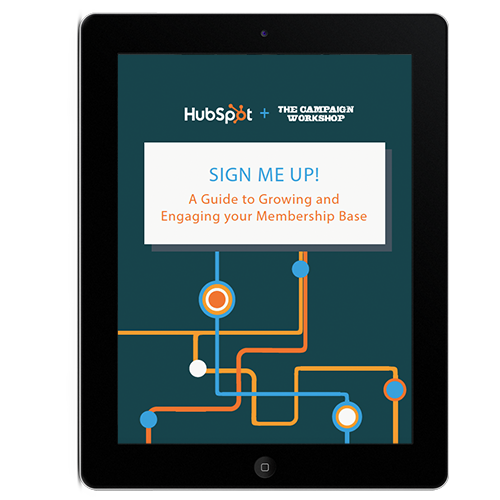 Our Best Tips for Nonprofit Content Marketing - EBook.
This week, we launched our latest ebook on nonprofit content marketing for engagement and advocacy with Hubspot.
In the Ebook, we share our tips and tools to use nonprofit content marketing for list-building and engagement. It's called "Sign Me Up! A Guide to Growing and Engaging Your Membership Base," and it's all about how inbound marketing, content marketing and thought leadership  can benefit your organization.
Download our free Ebook , and keep reading to find out why we decided to share our best content marketing  tips with you. Now, for the backstory: In 2012 we began using content marketing and thought leadership as a way to get our message out to our clients. As an advertising agency in the nonprofit advocacy and political space, content marketing had not been a focus of ours. We soon got asked by clients and other organizations to talk with them about inbound marketing and how it could help them.
Inbound marketing is something all organizations do, it is just not something they always do with intent or best practices. Working with clients on content has become a growing part of what we do at TCW and we have seen nonprofits being more intentional about the content they create. Creating intentional content has been valuable for their work and their bottom line. We wrote this ebook with the help of Hubspot, to turn the accidental nonprofit inbound marketer into the intentional one. This ebook goes into detail of the best practices of content marketing for nonprofits and explains some of the differences of a nonprofit approach versus a corporate approach. Using inbound tactics, nonprofits can build, engage and empower donors, members and staff alike. 
We hope you enjoy it! Download our nonprofit content marketing Ebook  and let us know what you think.
Categories
Content Marketing