Grassroots Campaign - Mitigating Virtual Volunteer Flake Rate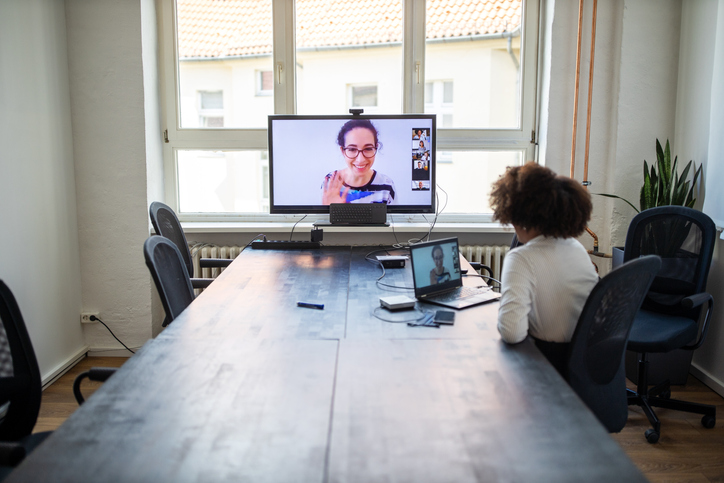 Grassroots Campaign Planning - Get Your Virtual Volunteers to Come Back
Even before the pandemic, running a grassroots campaign was hard. And in the age of COVID-19, running a successful grassroots campaign with a network of engaged volunteers can feel nearly impossible. There are always going to be volunteers who sign up for shifts and do not show up. While it may seem easier to get people to log onto a Zoom volunteer shift than it would be to get them to drive all the way to your office to volunteer in person, when folks are at home there are a lot of potential distractions that can keep them from logging on. When organizing a volunteer event, you can generally assume a 50% flake rate (the percentage of people who do not show up for their shift).  However, with the right coaxing you can get a volunteer who would have otherwise flaked, to turn up for their shift. Below are a few suggestions to help you to mitigate your flake rate.
A Sense Of Urgency
One of the best parts about volunteering on a grassroots campaign is the energy. You go to a cramped campaign office where there are signs on the walls, people making phone calls, endless slices of free pizza, and just a general comradery of being around a bunch of likeminded people. All of this disappears in a virtual environment. So how do you instill the same sense of urgency and excitement when someone's sitting on their couch? To get folks engaging with one another, you can use polls like Mentimeter and ask for a submission of who got the rudest response and have volunteers vote on who talked to the rudest person. Instill a sense of urgency in your volunteers by keeping a running countdown of the days left until Election Day. If you're working on early voting, keep a tally of how many people have already voted. Encourage your volunteers to keep a conversation going on a Facebook Group. Anything you can do to bring a bit of the excitement of the real world into the virtual world will be worthwhile.
Reduce Tech Barriers
People who volunteer on grassroots campaigns vary in age but depending on the campaign, you do tend to get a lot of retired folks who have a bit of time on their hands and are politically active. While it's hard for many of us to believe, some don't live their entire lives hopping from Zoom call to Zoom call. As a result, some of your volunteers will inevitably need extra help to volunteer in a virtual environment so be patient and have backup options ready when tech goes wrong. If someone isn't able to get their computer or Zoom to work, have them call in with their phone or simply email them a call list or the login to the predictive dialer. If a volunteer's internet goes out or is spotty, have a backup plan for how they can complete their task offline and send you their completed work when their internet is back up and running.
Confirm, Confirm, Confirm:
You should assume that if you don't remind a volunteer about their shift, they won't show up for it. To make sure a volunteer logs on for their shift, you do need to contact them and let them know you have materials waiting for them and that you are counting on them. Every day, you should look at who is scheduled four to five days out and give them a heads-up reminder call or send a reminder text message. Then, the day before their shift, give them a second reminder call or text. If at any point you cannot reach them via phone, leave a message. It's likely you'll be calling on an unfamiliar campaign phone number so a text message may work better than a phone call in many cases.
Email:
As soon as you schedule volunteers for a shift, be sure to send them a reminder email or a text message with the time and day to put on their calendar. This email should also include any tech instructions, such as how they can log into the Zoom call (if that's the virtual platform you're using). Similarly, after volunteers complete a shift, you should send them a follow-up, thank you email with an ask to get them to schedule for another shift.
Problem Solve:
Call your grassroots volunteers 20 minutes after they are late for a shift to find out what happened and if there's anything you can do to get them to show up. Then, depending on the situation, try to help them to problem solve. If you have volunteers who had something come up at work, offer for them to help make phones calls or text messages after they get off of work. Do you have volunteers who have to watch the kids and can't make phone calls? Offer to have them send text messages instead. Did their internet go down? Offer to drop off a printed voter contact list on their porch or see if you can reschedule their shift for another time.
Routine:
If your grassroots campaign volunteers log on a couple of times per week, try to subtly suggest to them that this should become a part of their routine. For instance, if a volunteer has come to events every other day during a given week, say: "Well, I'm looking forward to seeing you at around the same time on Monday!" People love routines and helping with this subtle reminder will make them feel like they are a valued and important member of your grassroots campaign team.
Guilt:
When grassroots volunteers commit a no call, no show, apply a bit of guilt the next time you see them. For whatever reason, it can be easier for someone to skip logging onto a Zoom call than it is for someone to miss physically driving to the campaign office. Let your volunteers know that their absence was noticed. A subtle "Hey Jerry, we missed ya last week on the Zoom" can often go a long way. It can help reduce a volunteer's future flake rate and they may even offer to schedule a make-up shift.
Looking for other top Grassroots campaign strategy tips? Check out our blog post for everything that you need to know.
Categories
Grassroots