Creative Mediums for Your Independent Expenditure Campaign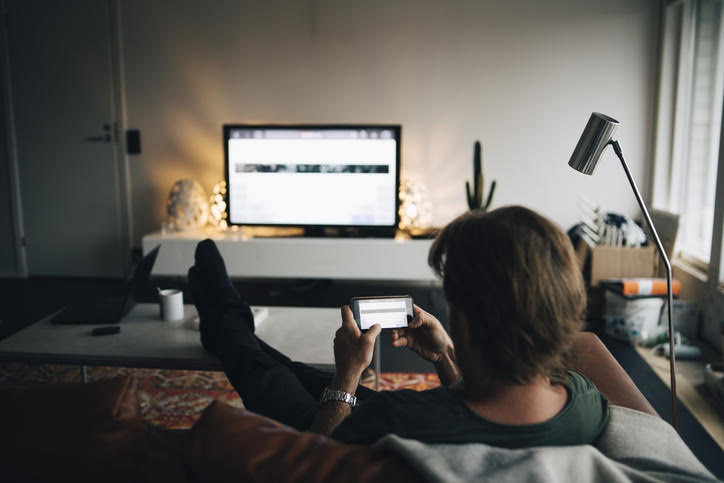 Go Outside the 300x250 Box with your Independent Expenditure Campaign
Since independent expenditure campaigns often play the role of filling any gaps and bolstering candidate campaign messaging, they have the opportunity to use creative options that a candidate may not be able to afford. If you have the resources, you might as well use your dollars to run ads on platforms where they can make more of an impact. They may also push you to make more creative ads than you might on more traditional mediums. Below are a few mediums you might want to look into for your independent expenditure campaign.
Connected TV
Sometimes when an independent expenditure campaign is trying to reach places the candidate campaign can't afford to target, political strategists will push for broadcast or cable buys. However, there are new options to reach people on their TVs without the high cost of traditional TV buys. Most people have TVs that can connect to the internet, which means you can serve them Connected TV (CTV) ads. These are ads served on apps like CBS or Hulu, which people typically access on devices like a Roku, Firestick, or Apple TV. 
With traditional TV buying, you generally choose a channel and a time slot, pay a hefty sum, and then cross your fingers and hope that your target audience is watching that channel when your ad plays. CTV advertising increases your chances of reaching the people you want by targeting down to the household level. You can also often select the type of content you want your ads to run during (women's entertainment, nature and science shows, etc.) so you aren't confined to one TV channel. While you can't target quite as tightly down to the individual like you can on other digital platforms, you can still get a lot closer to your ideal universe and breathe a little easier than you might with a traditional TV buy on broadcast or cable.
More and more people are also cutting the cord on traditional TV, so if you want to reach a younger audience, you have a much better shot of communicating with them through CTV. Also, while it's one of the more expensive digital platforms, CTV is a lot more cost effective than broadcast or cable ads.
Digital Radio
While people still have commutes like they did 20 years ago, the options for listening to the radio have changed dramatically in the past few decades. Rather than listening to terrestrial radio in the car as a matter of course, a lot of people now listen to digital radio like Pandora and Spotify because they offer more options for customization like building your own playlists and choosing from any genre. 
Digital radio ads are more than just audio—you can run video and static ads as well. You can also choose inventory that will trigger an hour of free music after a user listens to your ad which is a great way to raise the profile of your brand and the positive feelings associated with it. If you want to reach voters for your independent expenditure, Pandora traditionally has the most access to segments that allow you to reach likely voters. Spotify is newer to politically-focused advertising, but it's a good way to reach a broader audience, especially when you are trying to target younger people.
High Impact 
There are a lot of display ads beyond your standard 300x250 static ad. If you want to make sure your independent expenditure makes an impact, this is a good way to spend money that the candidate campaign may not have. High impact ads are basically ads that are a lot more likely to be noticed. They can include ads that take over the edges of the screen, are animated, or ads that stick to the page so you can't scroll past them (as just a few examples).
High impact ads are a good way to address viewability—which is how often people actually see the ad impressions you sent them. Just because you've sent an ad impression doesn't mean that someone scrolled to the part of the page where the ad was located or noticed your ad even if they were on the right part of the page. Ads that take up a larger part of the screen, include animation, interact with the content on the page, or simply don't leave the screen no matter how far people scroll make a bigger impact because they're almost impossible to miss.
If you want to learn more about video buying, check out Lizzie's blog post here. You can also check out Joe's five tips for independent expenditure campaigns here. 
Categories
Independent Expenditure