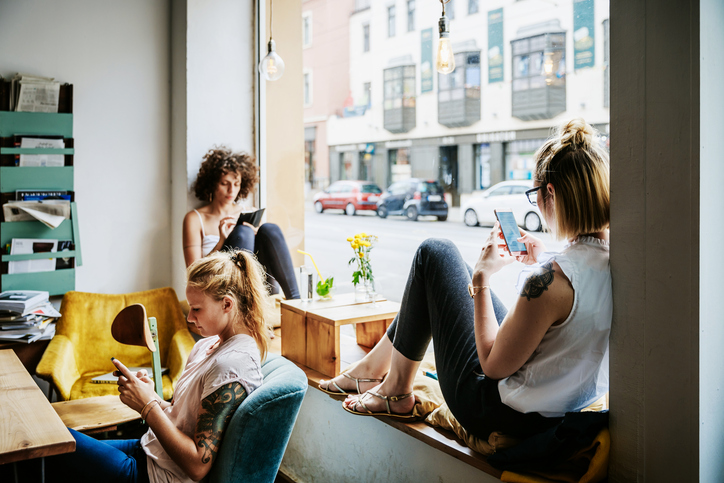 Relational organizing tools and tips/neighbor to neighbor 2.0
Relational organizing and neighbor-to-neighbor postcards have been a mainstay of political campaigns since the late 1970s, and for good reason. Politics is about relationships and harnessing the power of those relationships is essential to secure campaign success. In recent years, newly accessible tools have empowered campaigns of any size to strengthen relationships within the networks of candidates, staff members, and volunteers. This has opened the door for campaigns to create lasting relationships with an ever-expanding array of electorate stakeholders.
What is relational organizing? 
Relational organizing is the process by which campaigns, groups, or individuals harness their personal relationships to effect community change. 
Where did relational organizing start? 
Saul Alinsky is the father of community and modern relational organizing. Saul initially taught labor organizations and church groups connection mapping techniques that enabled focused outreach, early proponents of this method include the Midwest Academy and countless political campaigns. Soon after the development of relational organizing, handwritten neighbor-to-neighbor postcard campaigns were identified and utilized as effective personable communication techniques. The first generation of political direct mail consultants attempted to automate this process in the late 70s and early 80s by sending laser letters with demographic specific messaging.
Why is relational organizing a hot buzz word right now?
With the advent of new digital tools and general dissatisfaction with how impersonal politics has become, folks are using technology to implement relational organizing in new and exciting ways. Campaigns that can develop authentic personal connections within the electorate have found exceptional success. Alexandria Ocasio-Cortez's primary campaign against Rep. Joe Crowley showcased this power first-hand. Although underfunded compared to Rep. Crowley, Cortez secured the year's biggest primary upset by focusing on the personal side of politics and creating lasting relationships within the district.
How can you harness the power of your relationships? 
At a minimum, candidates should start with a personal assessment that identifies the basis of their current network and potential areas of expansion. They should then identify potential voters and determine what the most effective means of reaching different portions of that population are. Once these steps have been completed, they can determine what tactics and tools will most effectively allow them to reach, connect, and engage with the targeted electorate.
How can volunteers harness the power of relationships?
It may start with a pile of postcards sent to a holiday list or a series of neighborhood coffee meetings, but it should quickly expand beyond those initial encounters. Whether it be harnessing online connections or texting close-allies, relational organizing has grown up and become increasingly sophisticated.
Volunteers can play a critical role in expanding and managing a campaign's network. While their ability to maintain and operate organizational tools are well understood, campaigns should empower volunteers to tap into their own networks to expand that of the campaign's. Doing so will greatly expand the outreach potential of any campaign.
Digital Tools For Relational Organizing: 
VoterCircle: A solid tool for organizing your relationships that focuses on email as a primary method of communicating and connecting with potential voters.  
Hustle: An effective tool to harness the power of peer-to-peer texting. 
Team: This is a multi-channel tool that allows you to pursue relational organizing across multiple channels, including email, Facebook, Twitter, SMS, etc. 
Other Tools: NGPVAN's digital 8, Grassroots Unwired, and Organizer are all tools that can be effectively used for relational organizing. These are most effective when paired with a canvas program that segments voters based on issues. Campaigns can then integrate multiple tools to tailor community outreach based on relevant issues.
Old School Organizing:
If you are hesitant to expand your use of digital tools or worry that your target population is too old for digital relational organizing, traditional methods can still prove effective. These methods may include house party programs, door-to-door canvassing, or neighbor-to-neighbor postcard programs. If done right, these tools can be exceptionally useful and highly beneficial to a campaign.
Have questions about relational organizing? Looking for advice on picking the right relational organizing tool? Ask them here: