Down-Ballot Campaign Political Campaign Strategies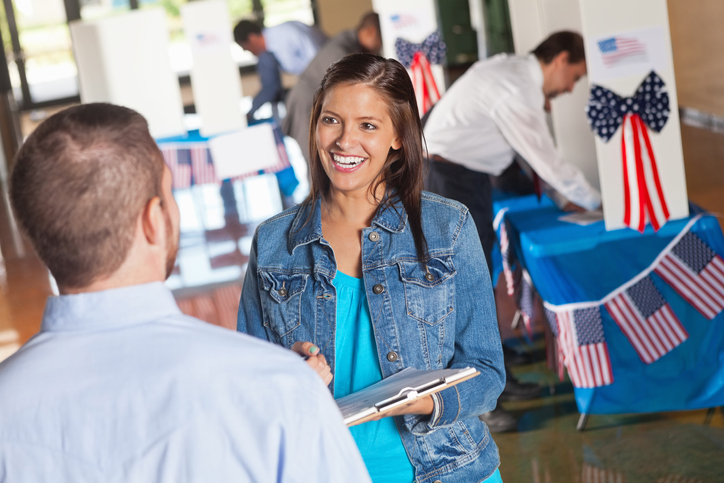 Down-Ballot Campaign - Five Tips to Win!
A Down-ballot campaign is  a great starting place for first-time candidates or folks who want to start working on campaigns. Getting involved in your local or state government is an important and noble task. State and local governments combined spend more than the federal government and some county governments are bigger than state governments.  There is a lot of opportunity for public service in down ballot offices.  Although there can be many to choose from and it's a great opportunity to get involved, you'll want to keep some things in mind before jumping into your down ballot race.
Your campaign is not as sexy as you think.  Down-ballot races aren't always on everyones radar.  Unfortunately, if you're running for County Executive, Council, or Auditor, your race won't get as much attention as a US Senate race for instance. In order to get voters' attention, you'll need to get creative in your down-ballot campaign.
 
Have a real vote goal. Vote goals matter, especially in smaller races. They are the backbone for organizing mail and door knocking universes to make sure you are reaching enough people.  
 
Drop-off is a big deal. Local races, especially in presidential election years, will see voter drop-off greater than or equal to victory margins. This means the difference in your election could be decided by folks who may or may not skip your election.  
 
Give voters a reason. Name recognition is not enough, especially in a Down Ballot campaign. You need to give people a reason to vote in your campaign, tell them why you are the right choice. 
 
Use relational organizing. Your relationships matter, and the voices of your friends and contacts can make a huge difference in getting folks to vote for you.
 
Feature local voices. Testimonials for local folks can make a difference in your campaign. Think about how and when you will capture authentic endorsements and voices. 
 
Create innovative strategies.  Sometimes in a crowded field and in a down-ballot race you will need to be innovative to stand out among your competitors and other down-ballot races.  Build lists around issues and rallies, and build relationships with the press to get some good earned media.
 
You still need to raise money. Just because you're running a down-ballot race doesn't mean you can ride the coattails of your fellow party office-goers. When you raise money, you bring legitimacy to your candidacy and you can spend more on digital, mail, and field.  
 
Don't rely on others. Too many candidates that are running in down-ballot campaigns always rely on other candidates running for major offices to do the hard work for them. Unfortunately, things don't always work out as planned in local or statewide politics; an office holder endorses another candidate, your opponent gets a big donation, etc. Always look out for your own campaign when running in a down-ballot race.
 
Build more coalitions. Since you won't raise as much as top tier races, you'll want to always build more coalitions. Building coalitions can help put boots on the ground on Election Day and advocate on your behalf.
 
Think about partisanship. Many down-ballot campaigns are non-partisan; however, that does not mean that partisanship won't play a factor. Make sure that, when possible, you build coalitions with political parties even in non-partisan races. 
 
Have a budget. A good budget can help you plan and win your campaign. Make sure you take the time to plan out what you will need and when you will need it.
 
Plan out fundraising. Money matters, and you need to think about how much you will need, where it will come from, and when you will get it. Make sure you can identify where one third of your total budget will come from before you decide to run.
 
Knock on doors and talk to people. Don't just hand out literature! Actually talking to your neighbors, having conversations, and following up with them will allow you to build lasting relationships.   
 
Visibility can help to a point. Remember – yard signs don't vote.  Have a focused strategy. Yard signs can help in a local race, but make sure you aren't spending all your budget on signs.  Focus your budget on voter communication such as direct mail, digital advertisements, or palm cards.
 
Do you really need chum? For a local race, all the t shirts, half zips, and nail files in the world will not win your campaign. Every dollar that does not engage a voter is wasted, so think strategically before you spend money on anything.   
 
Keep an eye on your metrics. Metrics matter for your campaign. Make sure you know how you are doing on a daily and weekly basis so you can make sure you are on track – that you knocked on enough doors and raised enough money to reach your goals. 
 
Stay focused. Your time matters. Making sure you use it right can make a big difference in winning your campaign. Winning local campaigns is more about doing a few things consistently that doing a lot of things once. 
Remembering nothing guarantees a win, but these tips can help you stay on track for your down-ballot campaign and get you closer to a victory. 
Categories
Political Campaign