Peer-to-Peer Texting: Is the Party Over?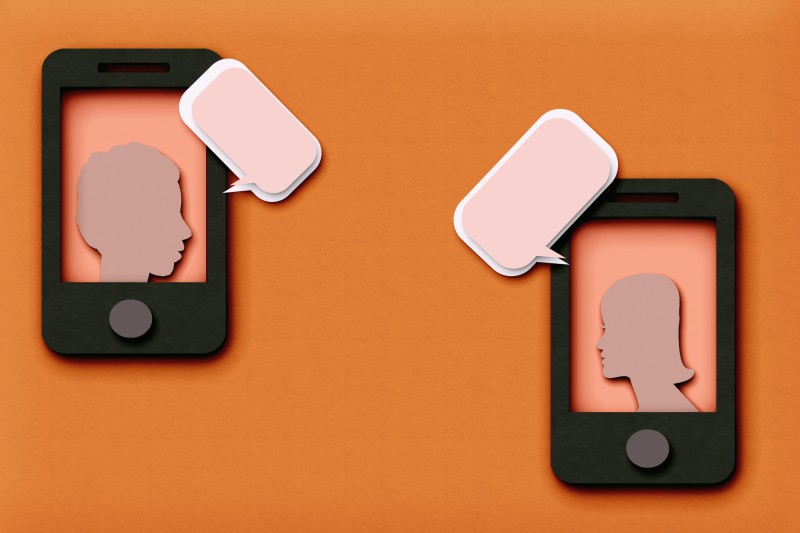 Peer-to-Peer Texting is Changing: Understand the Landscape
Whether you like peer-to-peer texting or hate it, it is essential to understand it if you run an organization or a political campaign. This is due to a changing landscape with real implications for fundraising, organizing, and voter turnout activities in the short and long term. 
Textpallooza:
Over the past two election cycles, the volume of peer-to-peer and political texting has increased with almost no end in sight. There is a lot to like about texting as a communications medium. The quickness, clarity, and responsiveness make it a go-to for fundraising, organizing, and mobilization. However, peer-to-peer texting is different than opt-in texting.  
Due to changes in regulation peer-to-peer texting may decrease in scale. This reduction is not just a reaction by voters to overuse, but also from regulation that will make it harder to use and less likely for voters to engage. As more regulation takes hold, voters become wary of texts they never opted into. Organizations and campaigns can expect a lot of hoops to continue with peer-to-peer. 
Texting by the numbers:
According to RoboKiller, there were over 2 billion political text messages and over 93 million political robocalls in 2020. The huge number of texts by campaigns and businesses has led the FCC to create needed regulation over texting. The regulation addresses peer-to-peer texting, creating a way for carriers to register and track campaigns.  
Texting definitions and landscape:
The landscape of the texting world is somewhat technical. Here is a quick glossary of terms on texting and recent regulation (feel free to skip ahead):  
What is TCPA? The goal of the Telephone Consumer Protection Act is to stop unwanted telephone solicitations. TCPA regulates phone and texting programs by restricting the making of telemarking calls and the use of automatic telephone dialing systems. Campaigns register with an industry trust hub
What is 10dlc? New regulation that forces high volume text message users, campaigns, and organizations to file with the campaign registry or will likely be blocked from using texting. Organizations are then given a "trust score" that determines their daily message throughput. 
What is broadcast texting? Broadcast texting is when you get a general text from an organization to a list that is either opt-in or non-opt-in. 
What is peer-to-peer texting? It is one-on-one texting, often from a stranger. An example is when someone texts you from a campaign to get out and vote or when a rideshare driver texts you that they are outside. 
What is opt-in texting? Opt-in texting is when a member, donor, volunteer, activist, or constituent agrees to receive text messages. 
What is non-opt-in texting? Non-opt-in texting is when you are texted through peer-to-peer or broadcast texting without agreeing to be texted. In most cases, non-opt-in broadcast texting is illegal and will result in a fine for each infraction. 
What has happened to peer-to-peer texting? Peer-to-peer texting has existed in a grey area for a while, and although it is still technically okay to use, it is much harder. This is due to regulation and overuse of the medium.  Major networks are making it harder to do peer-to-peer texting by making folks register their campaigns and that process is currently vague.  
Can I still do it? Most peer-to-peer texting platforms are TCPA compliant; however, compliance with TCPA does not mean that carriers will make it easy for campaigns and organizations to use peer-to-peer texting. The TCPA will now try to monitor texting through an industry hub, which will be a slow-moving process. Organizations now need to register their campaigns here, a process that will take a long time. The previous benefit of speed with peer-to-peer texting, compared to opt-in, has now gone away. 
How about for GOTV? Mass peer-to-peer texting will be harder for groups to implement. They will need time to register their campaign and make sure it is not shut down by a carrier. 
What about peer-to-peer fundraising? Fundraising through text via an opt-in list will create long-term yields. While peer-to-peer texting has a better shot of working toward engagement, you will need to go through the current hurdles to make that possible. 
The future of peer-to-peer texting: We believe peer-to-peer will survive as an organizing tactic, a way to gather assets like video, and for some non-political uses such as encouraging participation at events and raising awareness for nonprofits. It is too early to tell if peer-to-peer will be as widely used or to the same caliber as before. 
How can I continue with a text program? Focus on opt-in first. In the words of the Kinks, we are back to where we started. Opt-in texting is still the best way to build and create a texting program and folks who use opt-in engage at a higher rate than peer-to-peer. Opt-in texting takes time, patience, and money to build and maintain a text list. Opt-in texting will also mean a political for growth with more opt-ins over time – if you stick with it and include opt-in as an option in all communications. But… even with opt-in, there is more regulation, and you will likely need to register as an organization and register each text program you do. This is evolving. 
What is the future of text? It is complicated. Consulting a lawyer talking to peers in this space is a must. Third-party text blockers, more enforcement, and other tech solutions will reduce the amount of non-opt-in texts and will also mean a need for thoughtful compliance and planning for opt-in texting. Hopefully, this makes it a better place for folks to receive and respond to the texts they want and helps limit bad actors in the texting space.   
Bottom line: 
We are not against texting, on the contrary, we think texting has a long-term future in politics if used appropriately. Like any political tactic, overuse leads to regulation and mistrust among voters. Opt-in develops trust – but it takes time. 
Our text tips:
Don't give up on texting – understand the landscape and plan accordingly. 
Have a plan for text – A good program takes years – make sure you plan it out 
Don't be reliant on Peer-to-Peer or broadcast text – opt-in texting is the gold standard
Have a strategy to grow your opt-in list – real growth only happens with a plan  
Promote your opt-in everywhere - Use a shortcode in all communication
Have collection points - Do an opt-in drive a couple of times a year
Layered communication - Use multiple tactics including email, digital, mail, and phones to communicate
Get legal help and keep an eye on changing regulations 
Have questions about Peer-to-Peer texting and opt-in texting for your organization? Drop us a note!
Links for more information: 
https://www.theregreview.org/2020/11/03/leibson-rise-political-text-mes…
https://theintercept.com/2021/04/20/att-tmobile-texting-10dlc-political…
https://www.nbcnews.com/tech/security/tired-political-text-messages-new…
https://www.campaignsandelections.com/campaign-insider/is-uncertainty-o…
https://www.getthru.io/blog/an-update-on-tcpa
Categories
Political Organizing