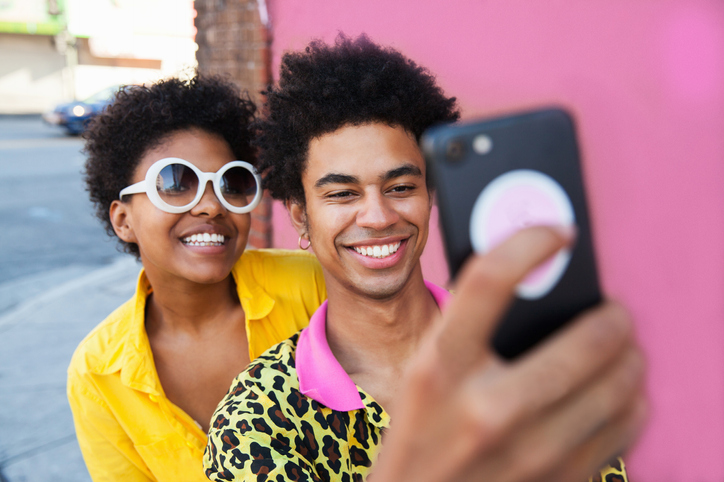 TikTok changes your social media presence to engage young voters
If you don't think TikTok is valuable, think again. Young voters made up a good portion of 2020 voters on a national and regional scale, increasing by 10 percentage points from the 2016 to 2020 elections. This upward trend is promising since only 30% of young people report being contacted by a campaign or party. Engaging young voters, especially on TikTok and other social media platforms, could make young voting rates go even higher.
Social media already plays a large role: 70% of young people got their information about the 2020 election from social media. Campaigns need to tap into these platforms to organically spread their message where the majority of young voters spend their time and look for information.
Engaging young voters requires a new strategy. Paid programmatic and Facebook ads don't attract young people's attention the way they do for older voters; it's easy for social media-savvy young people to simply tune them out. Instead, engaging young voters through organic social media content is key for campaigns, as seen with Ed Markey's TikTok Strategy.
Now more than ever it is important to have an organic social media presence. Beyond Tiktok - Twitter, Facebook and Instagram all require organic attention because we don't know the future of paid advertising rules and it is not like these platforms will aloow paid ads in the futuer. It takes time for campaigns to grow an organic presence, so it's important to invest in this now.
TikTok and other social media platforms are useful strategies for campaigns:
TikTok: The short-form video sharing app, is the fastest growing social media outlet. Campaign messages can be shared through a candidate's own content, as seen with Georgia Senator Jon Ossoff's campaign, or via the pages of popular users, such as TikTok for Biden. The app is also incredibly interactive: in addition to posting original content, users can post a reaction to a video, respond to comments with videos, and host live streams to answer live questions submitted in the comments. While the video aspect of TikTok may seem similar to Snapchat, the structure of the app is superior for campaigns because TikTok's primary purpose is sharing content from one to many, not being a mode of communication between individuals.
Using this app requires creativity to gain traction: hopping onto current video trends, reaching out to influencers, and producing creative content is critical for TikTok success. It's also important to remain authentic and use real iPhone-shot footage edited only using the app's effects.
TikTok is a strong way for campaigns to stay up to speed with the fast-paced social media lives of young voters and those who are about to come of age into the electorate. Remember, young people spend hours scrolling through the app on any given day, so keeping a regular presence on TikTok is essential.
Instagram: This photo sharing app is one of the most popular social media platforms and is often favored among young people over Facebook. Voters can be reached through permanent posts, stories that stay up for 24-hour periods, IGTV, and live streams. A tool commonly used in 2020 was stories, where colorful, concise graphics were easily shareable. 
Instagram is also a great way to appeal to pathos. With the emphasis on pictures, a particularly compelling photo may have a greater impact on Instagram than on other platforms. It's the best place to post the most staged, edited, or professionally produced content, as well as simple graphics breaking down complex issues.
Twitter: This platform is useful for broad reach and rapid response, rather than focusing on in-depth engagement. Breaking down important points into concise tweets will broaden the reach of your campaign message and make it more accessible.
Maintaining an active presence on the platform is also important for rapid response to voters and even opponents, who often voice their concerns and questions by tweeting at the candidate. A golden response can often go viral as well, leading to even greater exposure.
Takeaway:
A theme across all of these platforms is conveying a nuanced message in concise and simple language. Breaking down complex ideas into easy to digest short videos, colorful graphics, or quick tweets can make campaigns' issues more accessible without straying from their original intent. When rolling out a candidate's policies and plans, it's important to remember the strengths of different platforms and create content with those strengths in mind.
The key to using social media is about more than catching attention: it should also be a space to hear young voters' ideas, concerns, and feedback. Social media is becoming more interactive, a feature that should be used to listen to voters and respond quickly. Additionally, live streams on various platforms and even video game streaming can lead to more engagement, easier accessibility to politics, and humanize candidates. Along with engaging young voters, social media can also reach people in their mid-teens, who can serve as valuable volunteers and advocates for campaigns, and most importantly, future voters.
Social media tactics can also be used for advocacy campaigns. As we are in off year in politics, engaging supporters through these social media tactics can mobilize people for advocacy issues, the same way they engage and mobilize voters for elections.
Tiktok is one example of understanding how to appeal to young voters. Engaging the youth vote for turnout and persuasion will be a make-or-break issue for campaigns in the next few cycles.  The right tactics and mindset you need to win over young voters will set you up for success for many election seasons to come.
Questions on how to use Tiktok to engage the youth vote? Drop us a note